Security Cameras Active On Hamilton Street, More To Come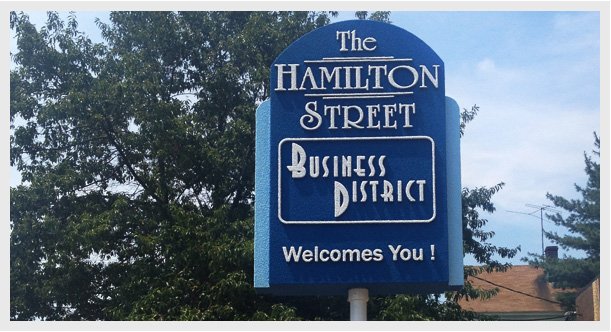 ---
Increasing security in the Hamilton Street Business District took a step forward recently with the installation of four anti-crime video cameras.
Four more cameras are scheduled to be installed, and the Hamilton Street Advisory Board has allocated $15,000 in its current budget to buy more.
"Depending on how things go, they may want to buy a couple more," Vince Dominach, the advisory board's executive director, told the Township Council at its March 8 meeting.
Township Police Chief Lawrence Roberts said he believes the cameras will be helpful.
"We worked closely with the Hamilton Street Business District safety comittee when considering the installation of the cameras," Roberts said in a statement. "They have proven to be effective tools and I am confident that they will prove so in our town as well. The cameras are merely another tool in our tool kit to keep the businesses, residents, and visitors of the Hamilton Street Business District Safe."
The council at the meeting approved the advisory board's $132,728 budget for 2016. The budget is normally supported by a special assessment placed on commercial properties in the business district, but the advisory board decided to take the money from its surplus account, resulting in no assessment for this year.
Increasing security for the district – which runs about a mile along Hamilton Street from roughly New Brunswick Road to the New Brunswick border – is among the advisory board's top priorities. The board was successful in 2015 in getting the Township Council to create a two-person team to patrol the district, rekindling the Community Policing Team program.
The two officers are "doing a great job," advisory board chairman Pat Gianotto told the council. Still, Gianotto told the council, the district needs "more boots on the ground" to help increase security.
The advisory board, comprised of business and property owners in the district, believes that the district cannot be rejuvenated until shoppers feel safe walking the street. Township planners are hearing applications from three developers to redevelop sections of the district into mixed-use projects.
Your Thoughts
comments