Life Story: William Shanahan, 83; Native Of Brooklyn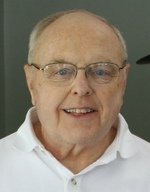 Mr. William G. Shanahan passed away Friday January 20th, 2017 surrounded by family at the Bridgeway Care Center in Hillsborough. He was 83 years old.
Born in Brooklyn, N.Y. to Edward P Shanahan Jr. and Sally (Burns) Shanahan, William graduated from Xavier High School in Manhattan, and from St. Peter's University in Jersey City with a baccalaureate in English. Mr. Shanahan served his country in the United States Army, stationed in Roanoke Virginia. In 1957, he married his wife Jean, and their family settled in Emerson, where he lived until coming to Somerset in 2013.
Mr. Shanahan was an office manager for over 25 years with Victor B. Handal & Bro. in New York, where he was especially proud to have been part of implementing the company's data processing center.
An avid fresh water and fly fisherman, he enjoyed traveling, visiting historical landmarks, and was quite the storyteller. More than anything he cherished time spent with his family and friends.
Mr. Shanahan was predeceased by his wife Jean in 2008; by their daughter Maureen in 1987; and by his brothers Edward P Shanahan III and Denis Shanahan and sister Eileen Sabbatino.
He is survived by his children: Edward P Shanahan IV and his wife Joanne, Kathleen J Shank and her husband Chuck, and Timothy P Shanahan and his wife Karin; by his grandchildren Edward P Shanahan V, Brian, Brendan, and Kevin Shank, and Amber, Sarah, and Kathryn Shanahan; his great-granddaughter, Isabel; by his sister, Sarajane Ronston; and by a host of nieces, nephews, neighbors, and friends.
Visitation will be from 4-8 p.m. Jan. 24 at the Gleason Funeral Home ,1360 Hamilton St. The funeral mass will begin at 9:30 a.m. Wednesday at St. Matthias Church, 168 JFK Blvd. Burial will be in George Washington Memorial Park in Paramus.
In lieu of flowers, please consider memorial contributions in Mr. Shanahan's name to the
Maureen J Shanahan Memorial Scholarship
St. Bonaventure University
University Advancement
PO Box 2519
St. Bonaventure, NY 14778
or at
www.sbu.edu/support
Your Thoughts
comments