Life Story: Marvin B. Foster, 84; US Air Force Veteran, 'Pioneer' African-American Engineering Graduate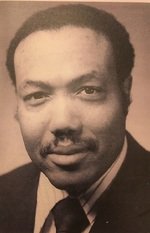 Marvin B. Foster died March, 17 at RWJUH at New Brunswick. He was 84.
Born in Rome, Ga., he resided in Elizabeth for four years before moving to Somerset 54 years ago.
Mr. Foster was a 1954 graduate of the University of Cincinnati with a degree in Electrical Engineering. He was known as one of the "pioneers," meaning he was one of the first African-Americans to graduate with an engineering degree. Marvin was a US Air Force veteran, serving during the Vietnam Era and he was in the reserves until 2003 reaching at rank of Lieutenant Colonel.
He was predeceased by his wife Sara in 2012 and a daughter-in-law, Sonia in 2015.
Surviving are two sons, Stephen and Marvin Jr. and his wife Charlotte; two sisters, Marion Price and Juanita Lee; two grandchildren, Morgan & Samuel Foster; a step grandson, Alan Tucker and his wife Jennifer and a step great granddaughter, Addison Tucker.
Visitation and memorial services will begin at 9 a.m. March 24 at Somerset Presbyterian Church, 100 JFK Blvd.
Graveside Services will be March 27 at East View Cemetery in Rome, GA
In lieu of flowers, please consider donations to Somerset Presbyterian Church, 100 JFK Blvd. Somerset, NJ, 08873.
Your Thoughts
comments