Life Story: Daniel 'Dan' Glicklich, 76; Former Township Councilman, Planning Board Member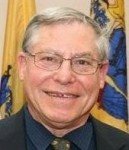 Daniel "Dan" Glicklich, 76, passed away June 7, 2019.
Daniel was born in Plainfield and lived in North Plainfield for 55 years, until he relocated to Somerset, NJ in 2005 and lived there 14 years.
He graduated from Kean University with both a BA degree in 1968 and a Masters degree in 1970. He was employed as a Teacher and Guidance counselor at Bridgewater-Raritan Regional School District for 35 years. He served on the Board of Directors for the Somerset Home for Displaced Children from 1994-1998 and was a crisis counselor there from 1987-1994.
Dan was actively involved in Somerset County Youth Services Commission as well as Franklin Township Municipal Alliance and Youth Services. He served on the Somerset County Juvenile Detention Alternatives Initiative, and was the co-founder/chair of the Franklin Youth Initiative. As a North Plainfield resident, he also served on the Municipal Alliance Committee and Youth Services Commission there.
He was a registered member of the Washington Rock Girl Scout Council where he specialized in team building activities at Camp Hoover. Dan was a Somerset County Committee Person for 33 years and served both hometowns as a Councilman and on their Planning Boards. In addition, he volunteered as a member of the North Plainfield Board of Adjustment, Library Advisory Board, Cultural Arts Commission, Somerset County Waste Advisory Board, and the Economic Development Committee.
Dan was the Secretary of the Somerset County Board of County Canvassers General and Presidential Election and the Election Commission. Dan will be sadly missed by his family and friends.
Dan is survived by his wife of 55 years, Peggy; his daughter Ruth (husband David) deBang; his daughter Debbie (husband Kevin) Carr; his brother Ron (wife Michelle) Glick; his beloved granddaughter Helena; and his nephew Andrew.
A celebration of life will be 1-3 p.m. June 23 at Holy Cross Church 40 Mercer Ave, North Plainfield. Arrangements by Bruce C. VanArsdale Funeral Home, Somerville.
Donations can be made to Friends of Somerset County Youth (in memory of Daniel Glicklich in memo line), PO Box 8063, Bridgewater, NJ 08807 or Food Bank Network of Somerset County, P.O. Box 149, Bound Brook, NJ 08805. To send condolences to the family, visit www.brucecvanarsdalefuneralhome.com.


Your Thoughts
comments