Central Jersey College Prep Charter School Gets Expansion OK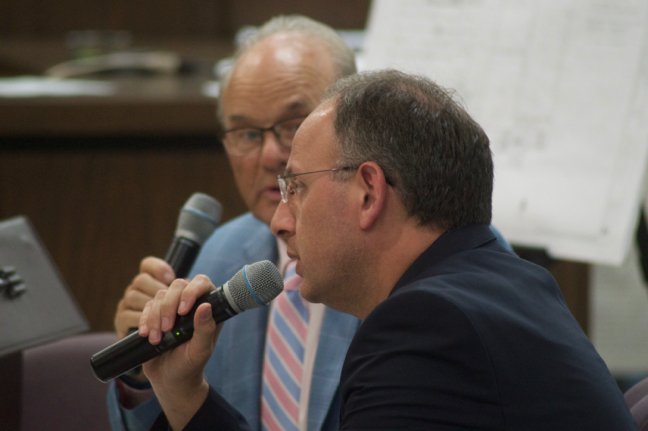 ---
Central Jersey College Prep Charter School won approval June 6 to expand its Mettlers Road building to accommodate its growing student population.
The approval that came from the Zoning Board of Adjustment was necessary because schools are not allowed in the zone in which the building is located.
When the expansion project is finished, the school will have two sections; one for grades K-5 and another for grades 6-12.
Each section will have its own cafeteria, gym and auditorium.
The expansion will add 33 classrooms to the school, bringing the total to 89, David Feldman, the project's architect, told the board.
The school's population has increased from 630 in 2016 to its current 820, principal Namik Sercan told the board. The school is approved by the state Department of Education to cap out at 1,284 students, which the expansion will accommodate, he said.
Nothing will change except for the number of students enrolled in the school, Sercan said.
Board Chairman Robert Thomas said that the one thing that "concerned" him was the amount of parking at the school.
"I have gone by there many times and the parking lot seems to be packed," he said. "There seems to be an awful lot of cars in there. Is there enough parking?"
Peter Lanfrit, the school's attorney, said there are plans to address more parking if it's needed.
" There's sufficient space to add additional parking if we need it," he said. "Fortunately, we have a building that can adapt to change if necessary."


Your Thoughts
comments