Boy Scout Troop 154 Member Officially Becomes Eagle Scout
---
Another township Boy Scout was inaugurated as an Eagle Scout earlier this month.
Morgan Murphy's Eagle Court of Honor was held Oct. 7 at the township Senior/Community Center, with his parents, friends, fellow scouts from Troop 154 and township officials on hand.
Murphy's project was repairing and upgrading Marconi Park, located at Easton Avenue and John F. Kennedy Boulevard.
Troop 154 is chartered by the Franklin Township Police PBA Local 154. Ptl. Dexter Mckelvin was there to represent the PBA Local.
Mayor Philip Kramer and Township Councilman James Vassanella (D-Ward 5) presented Murphy with a council commendation for his Eagle project,
Somerset County Freeholder, and former township Mayor, Brian Levine presented Murphy with a citation from the Freeholders for his accomplishment.
Murphy also received a hand-engraved cedar plaque from his Scout Leader, Mark Timari.
Murphy wasn't the only one who received commemorative items during the ceremony.
Murphy gave Tom Tomy a mentor pin for Tomy's guidance as Murphy made his way through the ranks.
Murphy received help with his project from his fellow scouts, who donated more than 200 hours of workduring teh three weeks it took to complete the park work in August 2016.
Murphy's rank was awarded through the Boy Scouts' Patriots Path Council.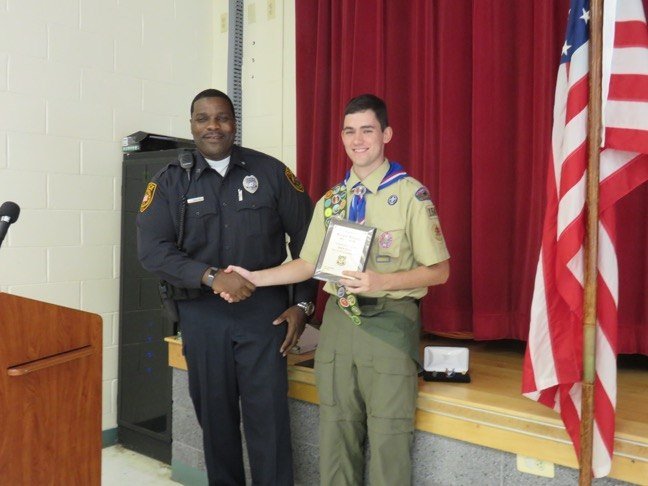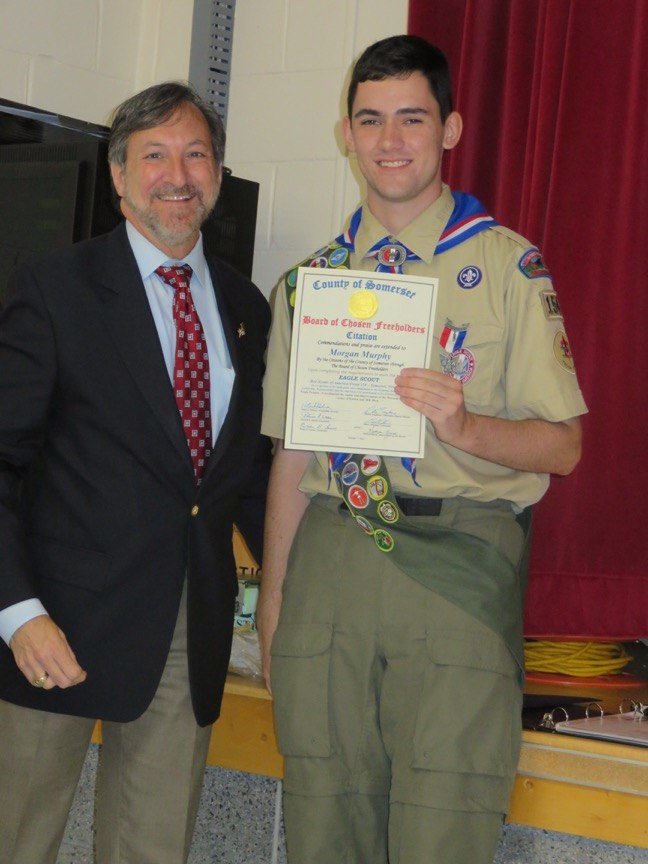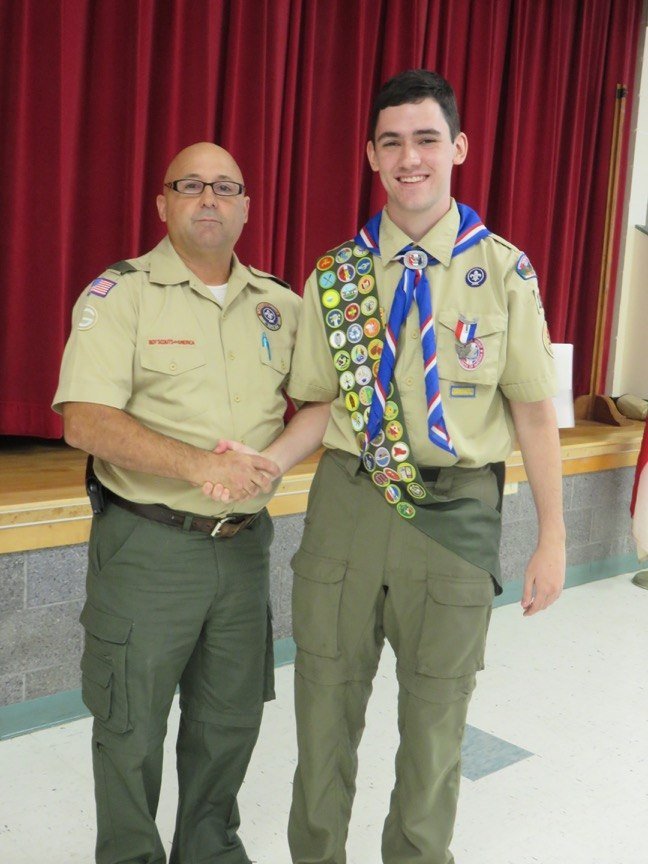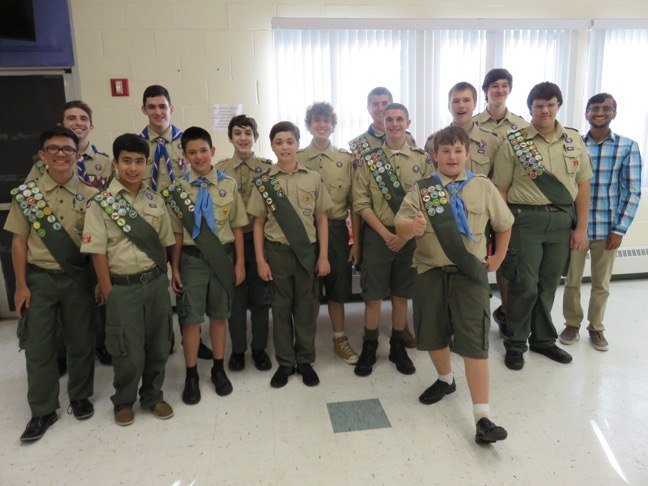 Your Thoughts
comments
Other News From The Eight Villages …
Sign Up For The Morning Report!