Villagers' Senior Performing Arts Festival Set, Yellow Brick Road Campaign Fundraiser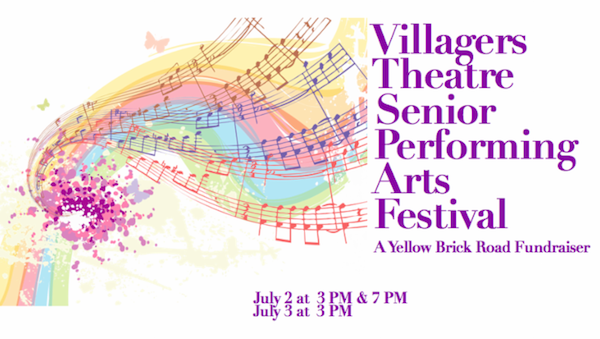 ---
The second annual Villagers Senior Performing Arts Festival is set for July 2 and 3.
The festival is a fundraiser for the Villagers Theatres' "Yellow Brick Road" campaign, through which money is being raised for improvements to the theater.
The show features a variety of acts whose performers are aged 55 and over.
The show includes singers, dancers, musicians and comedians, many of whom are returning for their second year by popular demand.
Show times are 3 pm and 7 pm July 2, and 3 pm July 3. Tickets are $20 for adults and $15 for students and senior citizens, and can be purchased here.
Included in the cast are a number of Franklin residents, including the Franklin Township Hi-Steppers dance team, singer Vince Reilly and Doris Bracht.
Diane DeSalvo-Beebe, Mrs. NJ Senior America, of Pennington, will also perform.
Also in the cast are:
Emcee – Frank Tackas
Elaine Shaffer
Joan and Richard Ladson
Shelly Block
Pat Hennessy
Leslie Hochman
Dale Maglia
Don Telesco
Lona Alpert
Mike Levine
Basha Raboy
James J. Knight
Morris Rubenfeld
Cherylanne Jones
James DiDomenico
Peter Sposato
Hillsborough Rockettes and Rocket
Your Thoughts
comments