Township Victims Of Terror Attacks Remembered
Franklinites who were victims of the Sept. 11, 2001 terrorist attacks were remembered Sept. 13 at the township's annual memorial ceremony.
The ceremony is held at the 9-11 Memorial, which is located outside the library in the municipal complex on DeMott Lane.
Participating were Township Council members, police, fire and ems representatives, Cub Scouts and representatives from the faith community.
Tim Walton, the Franklin High School drama and vocal director, sang "Amazing Grace" and comments were made by the Rev. Sharon Culley of Somerset Presbyterian Church, Mayor Philip Kramer, Chamdrakant Desai, Rabbi Ei Garfinkel of Temple Beth El, Somerset County Freeholder Brian Levine, state Assemblyman Joe Danielsen and Sheikh Hilli of Masjid-eAli mosque.
Scouts from Cub Scout Pack 159, hosted by the Catholic Community of St. Matthias, participated in the Pledge of Allegiance with members of teh FTPD Honor Guard.
The Franklin Reporter & Advocate live streamed the event: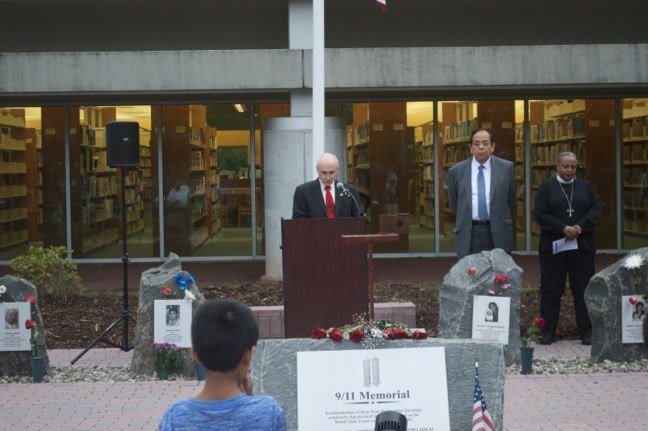 Your Thoughts
comments