Township Residents Join Hundreds At Hillsborough Vigil For Synagogue Shooting Victims
---
HILLSBOROUGH – Franklin Township was represented at an Oct. 30 vigil for the Pittsburgh, Pa. synagogue shooting victims.
The vigil, which was held at Temple Beth-El on Route 206, attracted hundreds of people from around the region. Obe person affiliated with the temple said there were nearly 1,000 people in attendance.
Among those in attendance were former Mayor and Somerset County Freeholder Brian Levine, Alex Kharazi, president of the Franklin Township Interfaith Council, and Ardaman Singh, representing the Garden State Sikh Association. Singh is also vice-president of the township Board of Education.
The vigil was supported by more than 40 religious organizations, including from the township Temple Beth El, Middlebush Reformed Church, and the Garden State Sikh Association Somerset.
Singh was the only township resident to speak at the vigil.
"Our hearts break for everybody who suffering through the unimaginable trauma and grief in Pittsburgh right now," she said. "No community should ever feel unsafe in their houses of worship."
"These are precious lives taken away from their loved ones, and we feel for all the families of the victims," Singh said. "This is a trauma for all faith communities. We will continue to pray for all the families of the victims."
"We need to stand up to violence and hatred, stop creating fear," she said. "But instead spread kindness, hope trust and faith. Our prayers also require us to act. We must speak out against injustice in every community."
---
---
The evening was led off by Temple beth-El's Rabbi Arnie Gluck, who told those in attendance that "Your presence here tonight makes a powerful statement. There is no other. There are no others. There is only us. Brothers and sisters, human beings created in the image of God, each and every one, infinitely precious."
"Each person murdered at Congregation Tree of Life in Pittsburgh was a world," he said. "They must not be reduced to numbers and statistics."
"They were a mother, father, beloved spouse, a sister, a brother, a friend," he said. "Each had a face, each had a name."
"There is much to be said about why this happened, about how words of hate breed acts of violence, and how ordinary citizens including unbalanced people so easily obtain weapons of war, and the need for our leaders to abandon the rhetoric of fear, division and demonization that turns minorities and vulnerable people into targets of those who hate," he said.
"Tonight we gather as people of faith to pray for our brothers and sisters whom we've lost, and for the survival of our neighbors," he said. "We gather to pray for healing for peace and for hope. We gather to say as people of faith, as proud Americans, we refuse to succumb to fear. We are resilient people. We will mourn our loses, tale steps to secure our communities and join together to stand against hate in every form."
"The most powerful antidote to hate is love," he said. "So let love be our banner and let it be our guiding light."
State Assemblyman Craig Coughlan (D-19) the Assembly Speaker, told the audience that they should "rise up" to oppose hatred.
"Let's call it what it was," he said of the Pittsburgh attack. "It was pure, unadulterated evil, against a specific group of individuals because of their practicing religion. The individual who committed this heinous crime was an anti-Semite. He had hatred for Jews and entered into a place of peace and unity, a house of worship, to commit murder for the sole reason to satisfy his hate."
"We stand here today in this beautiful place, and we can only move forward by continuing to engage in discussions and to stand up to hatred and educate others," he said. "We rise to oppose hatred at every turn and hopefully by so doing we'll eliminate the scourge of hate-based violence."
Also speaking was state Senator Christopher "Kip" Bateman (R-16), who said it was "reassuring" to see so many people turn out for the vigil "from so many different faiths and different walks of life. Our hearts are broken over what happened in Pittsburgh, but we stand together, and we stand strong. An assault on one faith is an assault on all faiths."
"We need to renew our pledge to stand up for one another," he said. "Our country was formed on the right to assemble, the right to free speech and the right to worship where we believed. We must continue to do that, and in these tragic times it's so important we come together no matter what faith we come from, no matter what background."
"We need to send a message that we will not tolerate, and we will condemn bigotry and racism and hatred," he said.
The evening also featured speakers from the Muslim, Hindu and Christian faith communities, and a reading of the "Pledge to Stand Up for the Other," read by Dr. Ali Chaudry of the Islamic Center of Basking Ridge.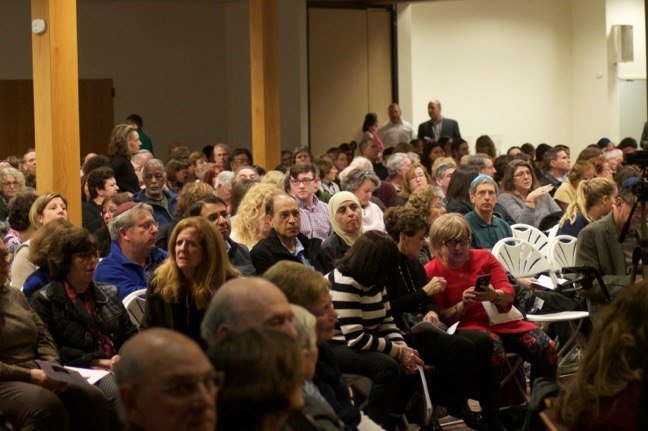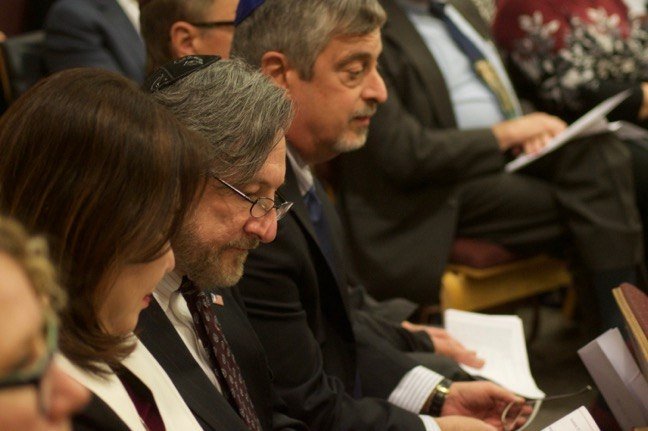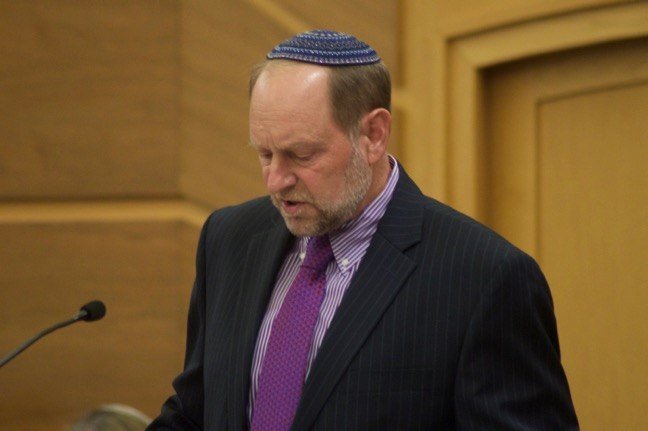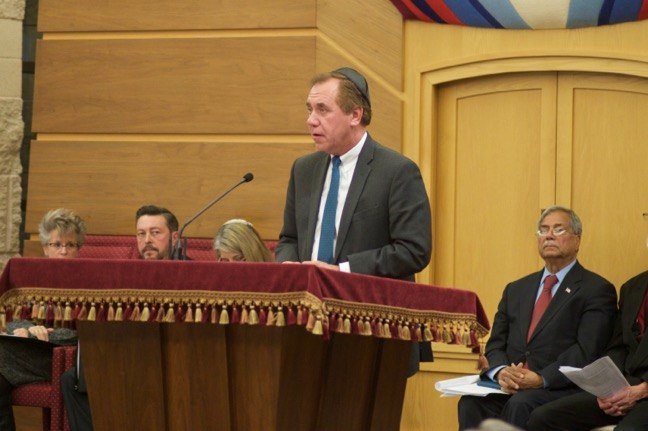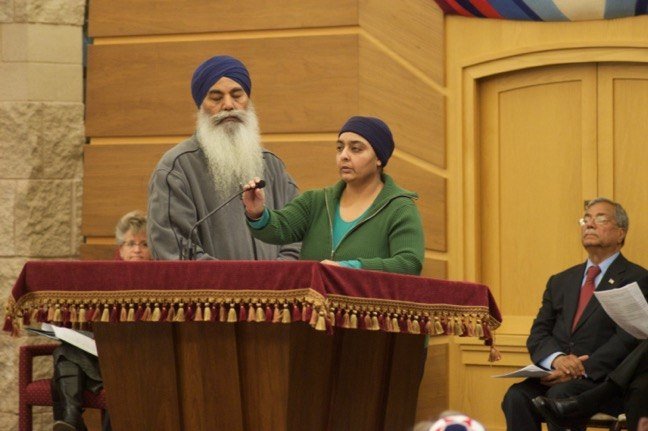 Your Thoughts
comments