Township Gets $2,000 Recycling Grant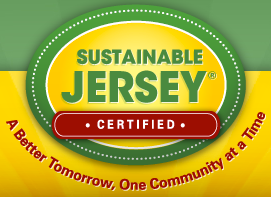 The township has won a $2,000 grant which will be used for a new plastic bag recycling program.
Franklin is one of four Somerset County towns – along with the county – being awarded grants through the  Sustainable Jersey small-grants program, which is funded in part by Walmart.
The grant will be used for a recycling program for "soft" polyethylene bags, said township manager Bob Vornlocker.
"What is planned is for the placement of barrels at various places in the township – municipal building, senior center, library, DPW and possibly the southern library satellite in the Franklin Towne Center – where anyone can deposit their soft plastic (bags, wrappers etc)," Vornlocker said in an email. "The soft plastic will then be recycled by a company in Piscataway who pays roughly 10 cents per pound."
"This is all in the preliminary stages and we anticipate starting sometime in December," he said.
Green Brook and Hillsborough also received $2,000 grants.
Montgomery received $10,000 for a bicycle safety program, and Hillsborough received an additional $16,500 grant – to be administered by the Somerset County Energy Council – to establish a Somerset County Energy Savings Incentive Program.
The grants will be distributed at the annual Sustainable Jersey Awards luncheon Nov. 19 during the New Jersey State League of Municipalities convention in Atlantic City.
Your Thoughts
comments