Three-Peat! Lady Warriors Take Third Consecutive G4 S2 Championship
---
Bayonne High School's game plan against the Lady Warriors March 6 was quickly evident: swarm senior Diamond Miller and stop her from scoring.
That worked for the most part, Miller was held to a season-low 12 points. But there was one factor the Bees didn't take into account: the rest of the Lady Warriors' team.
Junior Keona Schenck was one of the players usually abandoned by the Bees in their quest to stop Miller. She took that personally and responded by scoring a game-high 22 points – including six 3-pointers – to power the Lady Warriors in their 70-38 drubbing of Bayonne and capture of their third consecutive Group II Section IV State Championship.
"The shots were there, the shots were open, and if they're giving them to you, you take your shots," Schenck said after the game. "You miss 100 percent of the shots you don't take."
McDonald's All-American Miller and Tiana Jackson, both seniors, scored a dozen points a piece. Junior Kennady Schenck scored eight points, freshman Christina Midgette scored seven points, junior Onoseta Ufuah scored five points, and sophomores Kyierah Dempsey-Toney and Morgan Jones each contributed two points.
More than two minutes elapsed at the game's start before the scoring started. Keona Schenck hit the first of her threes with 5:24 left in the quarter.
Less than two minutes later, Miller hit two foul shots, giving the Lady Warriors a 5-2 lead.
Schenck wasn't done. With Bayonne literally giving her the shot – Bayonne's coach James Turner could be heard telling his team to "let her shoot, let her shoot" – Schenck hit for two more 3-pointers before the first quarter ended. Also contributing that quarter was Jackson, who sunk a field goal. Keona Schenck contributed another layup, and the Lady Warriors left the court after one, up 17-8.
The domination continued in the second quarter. Among the highlights: Kennady Schenck giving Jackson a nice feed, leading to a successful drive to the basket, and Keona Schenck's fourth 3-pointer.
The Lady Warriors left the court at halftime carrying a 42-20 lead.
Miller started the second half with a shot from downtown, which was followed by a 7-0 Lady Warriors run, bringing their lead to 52-20.
Included in that run was a nice baseline move by Jackson, who then hustled to the Bees' basket, grabbed a defensive rebound, took it back and fed Midgette for a field goal.
At the end of three, Lady Warriors had a commanding 61-22 lead.
Bayonne outscored the Lady Warriors in the fourth quarter – when just about all of Franklin's starters had been removed – 16-9. But it was much too little, way too late as the Lady Warriors cruised to their championship win.
Lady Warriors' Coach Audrey Taylor had no problem with labeling the victory a "statement win."
"The girls came out, they dominated, so I would say that was a statement win," she said.
"They're ready, they're focused, they know what they want and we're ready to adjust depending on what people are throwing at us," she said.
Taylor said she wasn't surprised by the shooting exhibition put on by Keona Schenck.
"She was hot, she was hitting shots left and right," Taylor said. "But Keona is a shooter, she's been a shooter all year. It's usually Tiana facilitating and getting it to her, but she's been knocking down shots all year."
"Today was the day that she felt like, you decided to not guard me, that's disrespectful, and she knocked them down," she said. "She showed them proof today, that's for sure."
"When you're left wide open, it makes things easier, and they did that today, which was very shocking for me," Taylor said.
Speaking of Tiana Jackson, Taylor said she "makes our engine go."
"She doesn't get enough credit for all that she does do," Taylor said. "Every game that she has to get passes and attacks gaps, she gives other people opportunities, and people take advantage of those opportunities by knocking them down. She's been an all-star all year."
"I was all over the place," Jackson said. "I do whatever I can do to help my team secure the win. That's it."
"I think it was a really good game," she said. "We've been really preparing since we knew we were playing Bayonne. Working on film, working in practice, Sunday and Monday. Getting in the gym and focusing on what we need to work on, playing our game. At the end of the day, it's playing our game."
Keona Schenck said the team wanted to send a message.
"We had to come out strong," she said. "We had to let people know that this is our house, our court, we're coming out to play you strong no matter what. We don't care how good you are, how tall you are, we're going to play our game and we're going to win."
Miller, who usually walks away with the most baskets, said it's a team effort.
"It doesn't matter who scores, we all score," she said.
"I think we're playing really well as a team and individually, different people are showing up in ways that we haven't seen before, which is helping us big time," Miller said.
Of her teammate Keona Schenck, Miller said she was "amazing."
"She knocked down like every shot she took, like she should," Miller said. "She worked hard, and now her hard work is finally paying off, so I can't wait to see what she does."
Jackson and Miller are two of the three seniors on the team (senior Luese Ufuah transferred in this year), so this game was the last home game they'll play at Franklin High School after four years. They were both philosophical about that milestone.
"It's bittersweet," Miller said. "Walking here my freshman year, I would have never thought that I would do what I've done here. And now this is my last game, it's like, wow. Hating that it's finally over."
"Honestly it has not hit me yet," Jackson said. "I was thinking about it before the game, and it still hasn't hit me, so, I don't know."
Next stop for the top-ranked Lady Warriors is Union High School, where they will face Bloomfield High School at 7 p.m. March 7 in the Group IV semifinals.
Coach Taylor said the team will follow it's usual routine to prepare.
"Always scout, always be prepared, see what you're up against and then go out and play," she said.
Here are some scenes from the game: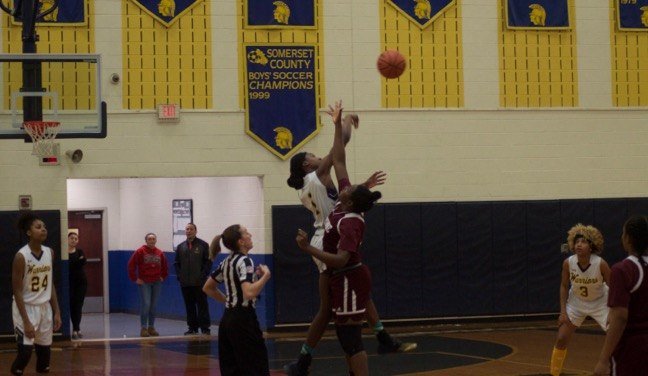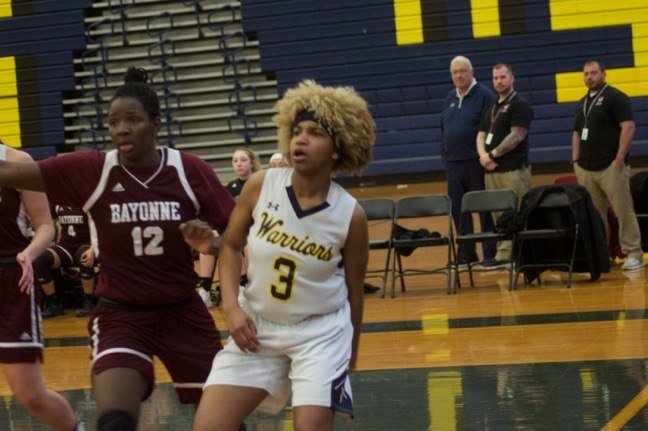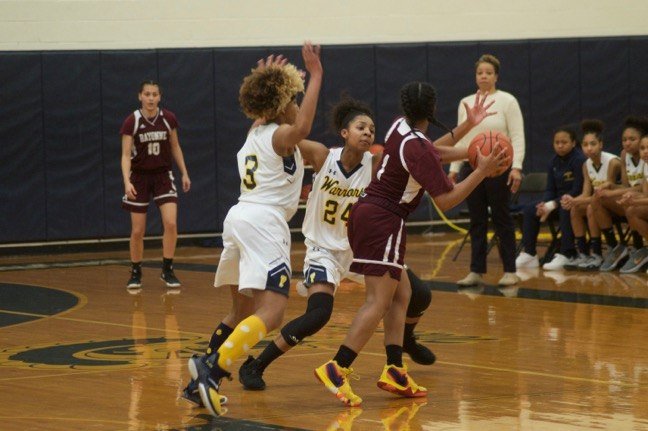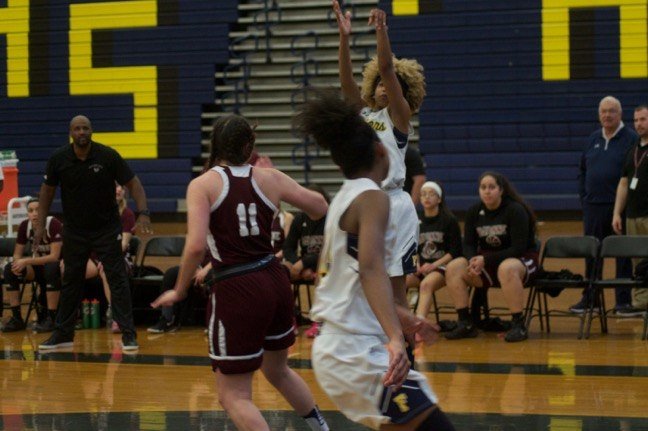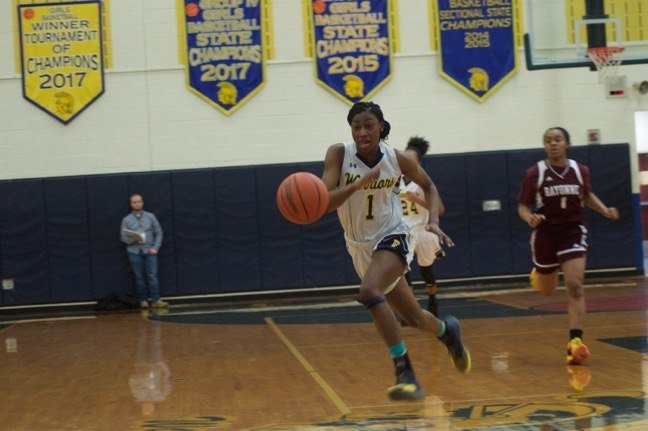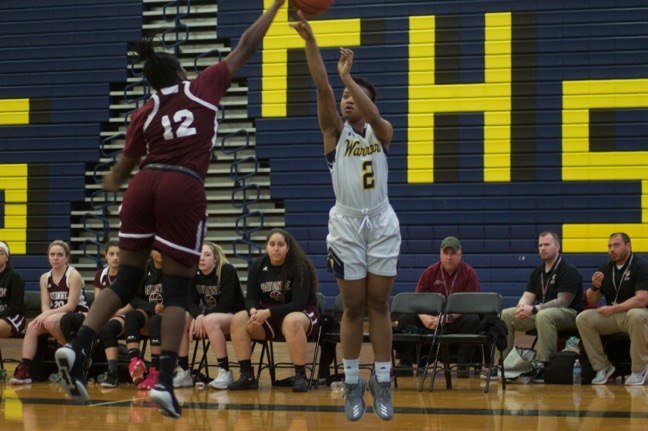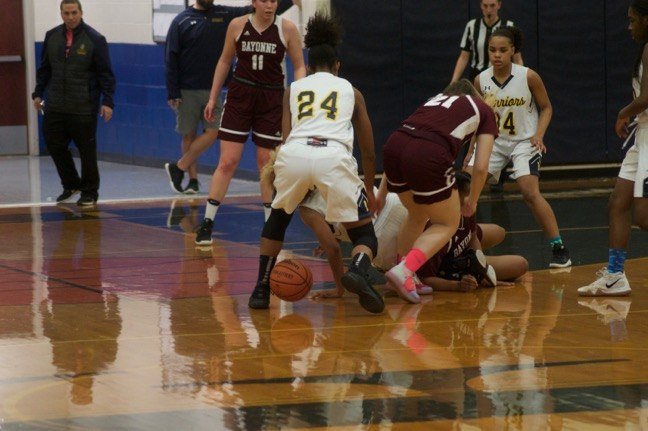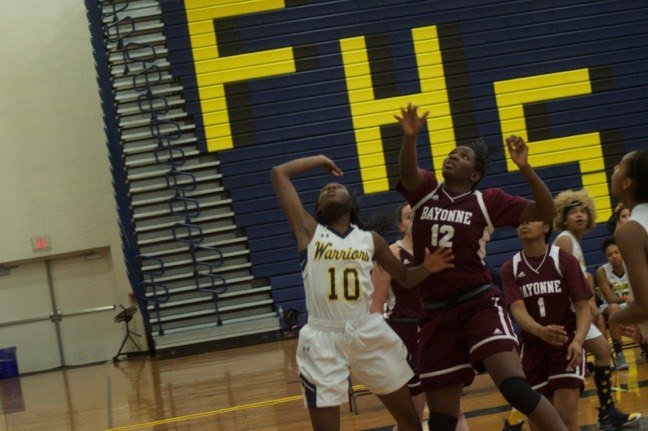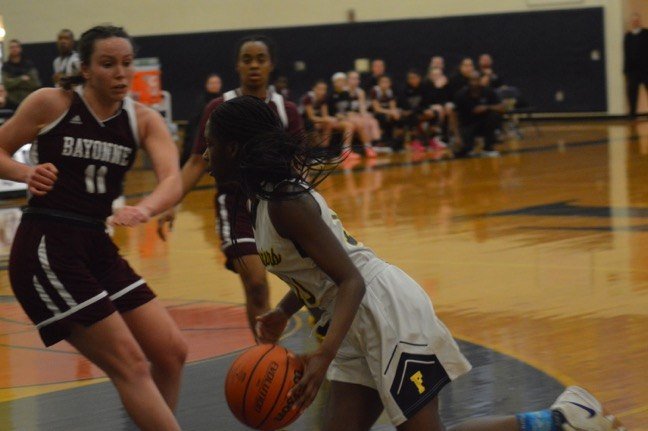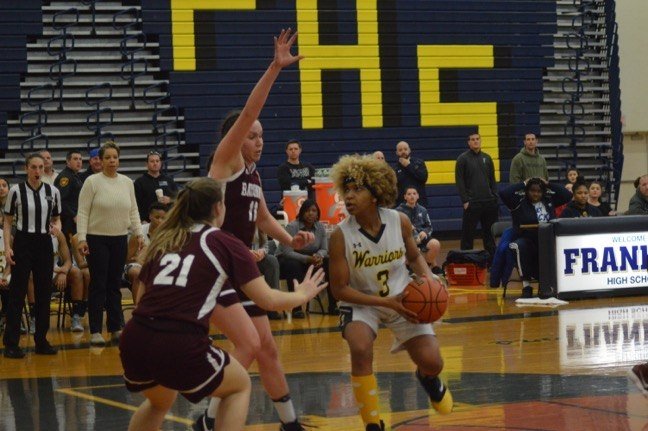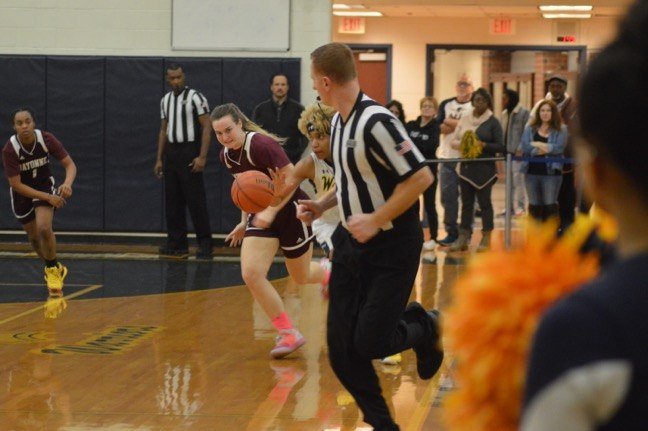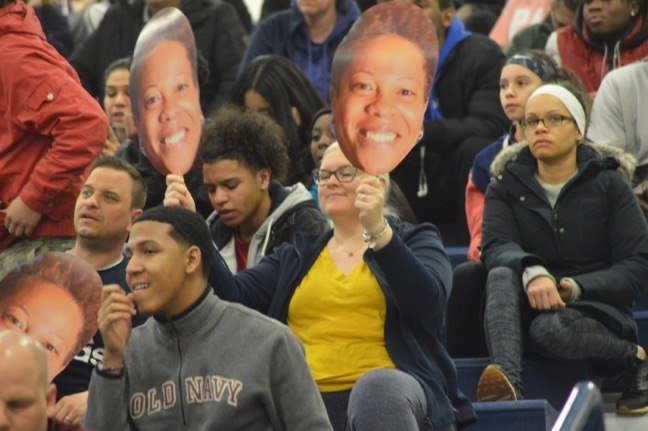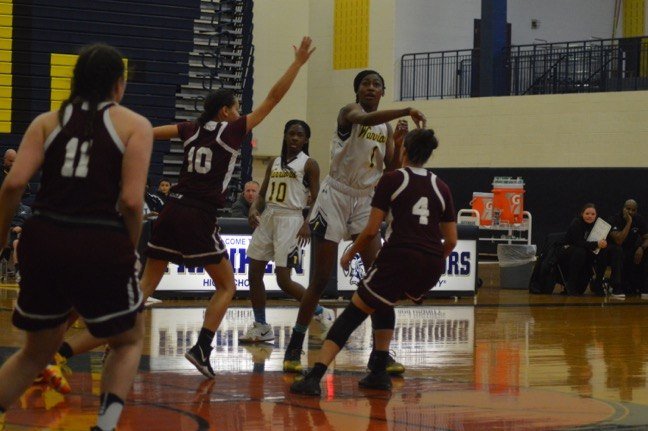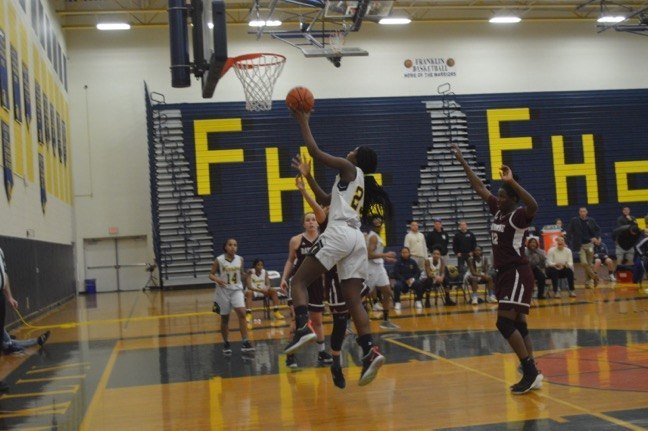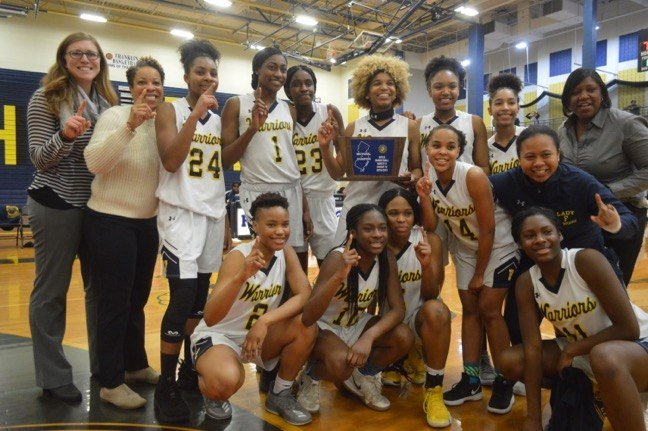 Your Thoughts
comments