Somerset Residents Hit the Catwalk for George Street Playhouse Benefit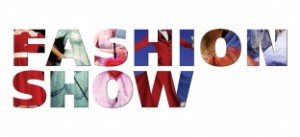 Three Somerset residents will hit the catwalk 5 p.m. Oct. 27 at the Heldrich Hotel, Livingston Avenue in New Brunswick, in the "Broadway Legends Fashion Show" fundraiser for the George Street Playhouse.
Sophia Schwartzman, Robin Suydam and Gabrielle Vajtay of Somerset will join other area residents in modeling costumes from such Broadway hits as Evita, Hairspray, Mame, man of La Mancha, Camelot and Phantom of the Opera.
Attendees will also be able to purchase auction bids for evening bags promoting "a night on the town." The bags will contain theater tickets, restaurant gift cards and hotel stays. One bag will hold a diamond cocktail ring valued at $1,500.
Tickets for the benefit are $100 for adults and $50 for youth aged 11 to 17 years.
Tickets can be purchased at the George Street Playhouse box office at (732) 24607717 or through the playhouse Web site.
Your Thoughts
comments