Somerset Patriots INF/OF Chris Marrero Signed By Chicago White Sox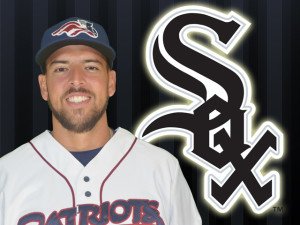 Bridgewater, NJ- The Somerset Patriots have announced that infielder/ outfielder Chris Marrero's contract has been purchased by the Chicago White Sox organization. He will report to Double-A Birmingham.
Marrero was among the Atlantic League leaders and topped the team in batting with a .311 average, 46 hits, 12 doubles, six home runs, and 22 RBI.
Before joining Somerset, Marrero had prior Major League experience with the Washington Nationals, who picked him in the first round (15th overall) of the 2006 draft.
"Chris is as fine a person and player that you will find. He came to the ballpark ready to play at a high level everyday. His work ethic was outstanding and he handles himself like a true professional. Chris was great both defensively for us at multiple positions and at the plate. We are very happy Chris is getting this much deserved opportunity with the White Sox and wish him nothing but the best. I bet we will see him back in the Big Leagues where he belongs," said Brett Jodie, Manager of the Somerset Patriots Baseball Club.
Marrero played in 39 games for the Nationals in 2011 and 2013 and had 29 hits, five doubles, and 11 RBI.
He also has four seasons of Triple-A experience, including 37 games in the Baltimore Orioles organization last year.
Marrero has a minor league career .278 batting average with 947 hits, 191 doubles, 12 triples, 116 home runs, and 528 RBI over 919 games.
He is the third Somerset Patriots player this year to have his contract purchased by a Major League team, joining pitcher Edwin Quirarte (San Francisco Giants) and pitcher Mickey Storey (Los Angeles Dodgers).
The 2015 Somerset Patriots Season presented by Ford is underway with the Patriots currently in first place in the Liberty Division. For more information about the Somerset Patriots, visit www.somersetpatriots.com.
Your Thoughts
comments