School Bells Usher In New Year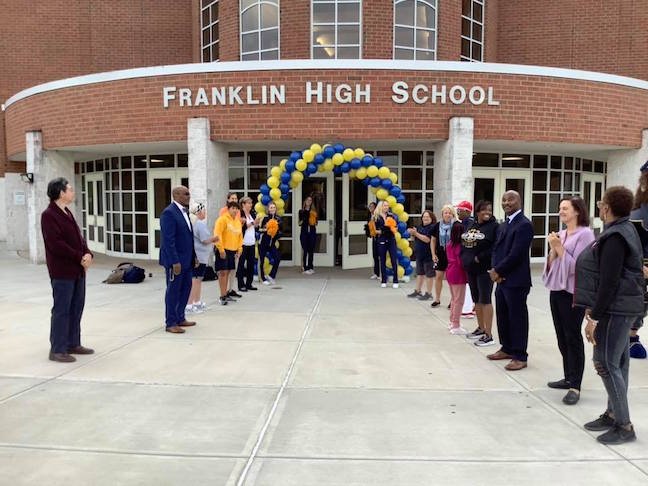 ---
School bells rang out across the township Sept. 5, signalling the start of a new school year.
"Clap-ins" – where faculty and staff form gauntlets and applaud students as they arrive off buses – were held at Franklin High School and the Franklin Middle School campuses, and students at MacAfee Road Elementary School welcomed a new principal.
While she'd met some of the parents and students at a PTO ice cream social several days before, MacAfee principal Karen Adams said on Sept. 5 that she was going to visit each of the school's classrooms to introduce herself.
"I want to personally welcome them and set them off for a great year," she said.
Adams, a four-year veteran of the district, said she wasn't feeling any "butterflies" about opening day, but she did wake up earlier than normal.
"I woke up a little early," she said. "I think I woke up about 4 o'clock, ran everything in my mind, went back to sleep, woke up again and just decided, I'm up."
Adams said she and the school's staff are prepared for the upcoming year.
"We made a long list, we checked all the boxes, like Santa Claus, we checked our list twice, and I felt good with school opening," she said. "We're well-prepared and eager and excited about the kids returning."
Following are some scenes from the MacAfee school opening, and the high school clap-in:
Your Thoughts
comments