NASA Astronaut Visits TEECS For Science Fair
Students at the Thomas Edison EnergySmart Charter School had a special guest at its June 13 Science Fair: a U.S. astronaut.
Gregory Linteris, who served as a payload specialist on two NASA space shuttle missions in 1997, visited the school and talked about his experiences being an astronaut, as well as his academic accomplishments.
Linteris visited classrooms, listened to projects and also helped with the distribution of prizes.
The science fair was held for all grades in the school. Parents who attended saw the students' projects and presentations, and also the Science Awards Ceremony.
Here are some scenes from the day. All photos courtesy of TEECS.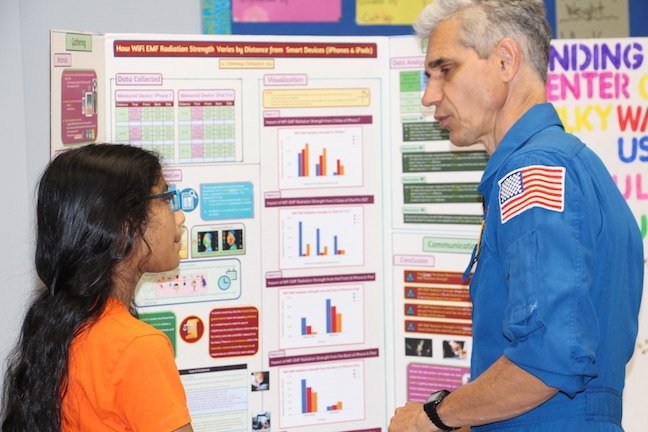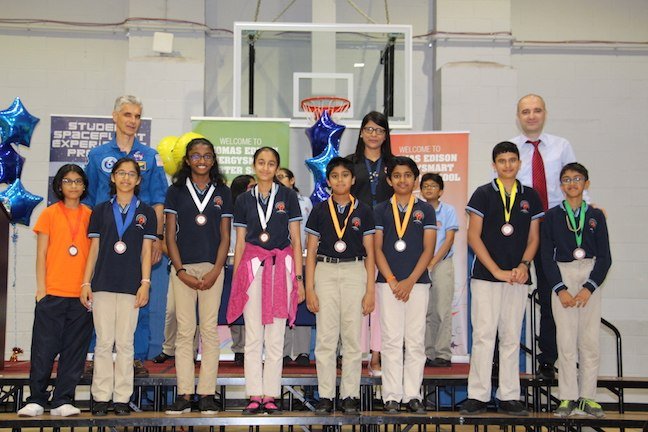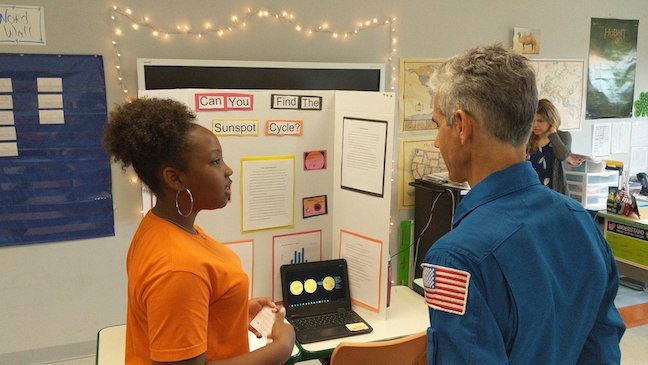 Your Thoughts
comments