Life Story: Marilyn Kluberspies, 77; Daughter Is Township Resident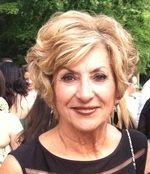 Marilyn Kluberspies passed away on Oct. 9 at her home in North Brunswick with her loving family by her side.
She was 77 years old.
Mrs. Kluberspies was born in Queens and lived there as a child. After marrying her neighbor, she and her husband Frank moved to North Brunswick about 45 years ago as a young couple. She retired from Rutgers University as an Administrative Assistant in the Business Office at Cook College after 25 years of service.
Mrs. Kluberspies enjoyed nothing more than spending time with her children and grandchildren. Preparing meals for the family and vacationing to Cabo San Lucas, Orlando, Florida and the Jersey Shore with them were some of her most treasured times.
She was an active parishioner of Our Lady of Peace Church in North Brunswick, a member of the North Brunswick Women's Club and bowled in a weekly league at Carolier Lanes in North Brunswick.
She was predeceased by her husband Frank Kluberspies in 1991.
Mrs. Kluberspies is survived by her children, Lynne Fama and her husband Louie of South Brunswick, Lisa Kluberspies of Somerset and Frank Kluberspies and his wife Nancy of Ashland, OR. She is also survived by her sister and neighbor Patricia Larsen and her husband Bruce and their daughter Anna of North Brunswick, her grandchildren Joseph, Devin, Lola, Anthony, Mo, and Eve and great granddaughter Sofia.
Funeral services will begin at 9:15 a.m. Oct. 12 at the Gleason Funeral Home, 1360 Hamilton St., followed by a 10 a.m. funeral mass at Our Lady of Peace Church in North Brunswick. Interment will follow at Holy Cross Burial Park in East Brunswick.
Visitation will take place from 4-7 p.m. Oct. 11 at the funeral home. Please consider a contribution in Mrs. Kluberspies name to the American Cancer Society at www.cancer.org
Your Thoughts
comments