Life Story: Beatrice Klein, 84; Longtime Beth El Member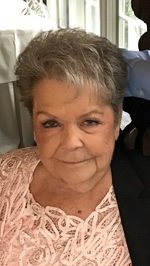 Mrs. Beatrice Klein passed away on July 6 at St. Peter's University Medical Center in New Brunswick. She was 84 years old.
Mrs. Klein was born in Brooklyn and was a resident of Franklin Township for 53 years. She was a longtime member of Temple Beth El in Somerset and a member of the Temple's Sisterhood. She was a true matriarch and cherished time spent with family. She belonged to the Cedar Hill Swim Club in Somerset for many years where she would spend her afternoons playing Mahjong .
Mrs. Klein was pre-deceased by her husband Seymour Klein in 2016 and by her brothers Kenneth and Donald Hornig .
She is survived by her children Mark Klein, Helene Osman, Karen Natkow and her husband David and Jodi Meier and her husband Robert all of Somerset. She is also survived by her grandchildren Neil, Stephanie and fiancé Chad, Megan, Matthew and wife Debra, Eric, Elyssa and husband Ryan, Michael, and Kevin and wife Kelly, a great granddaughter Chelsea.
A graveside service will take place at New Montefiore Cemetery in Farmingdale Long Island.
Please consider a contribution in Mrs. Klein's name to the ARC of Somerset County at https://interland3.donorperfect.net/weblink/weblink.aspx?name=E97642&id=7.
Your Thoughts
comments