Griggstown Volunteer Fire Company Dedicates New Pumper Truck
---
Members of the Griggstown Volunteer Fire Company capped off a three-year effort June 16 with the dedication of their new pumper truck.
Technically, it's called a Pierce-Arrow PUC Pumper, with the PUC being an acronym for Pierce Ultimate Configuration.
The truck "allows us to put the maximum amount of equipment into the smallest piece of apparatus, due to limited space in the firehouse," said Griggstown Chief Darrell Meyers.
The main feature of this $770,000 apparatus is that it uses a compressed air foam system, which can extinguish fires up to three times faster than using only water, Meyers said.
"It takes a mixture of foam, water and compressed air and mixes it in the line to give you a fire-fighting solution with consistent bubbles that sticks to wood better and absorbs heat five to seven times faster," he said.
The truck is ideal for the Griggstown company's service area, Meyers said.
"Based on the area and no fire hydrants, we figured the CAF system would actually increase our fire-fighting capability," he said.
Also, the truck is compact in size, so that it "allows you the most compartment space, and still allows you to maintain a small vehicle for getting down roads like we have here in Griggstown, which are narrow, one lane with overhanging trees, without having to do damage to the apparatus," Meyers said.
Griggstown members and invited guests gathered at the rear of the firehouse for a picnic and to witness the truck's dedication, which involved Dolores Holst, widow of Jay Holst, a long-time member, break a bottle of champagne on the vehicle's bumper.
Meyers said he and other company officials have been working with Pierce-Arrow for the past three years on the truck's development.
The truck took between 12 and 16 weeks to build, and has been on about 35 calls already since the company took delivery of it in March, Meyers said.
"We're very happy with it, it's very useful and I think it's going to serve the community very well, over the next 20 years," he said. "It has a lot of technology in it, a lot of safety features.
The Griggstown company serves Griggstown and responds with the Little Rocky Hill and Franklin Park fire companies, as well as covers mutual as calls with the Kendall Park, Rocky Hill and Kingston fire companies.
Here are some scenes from the afternoon: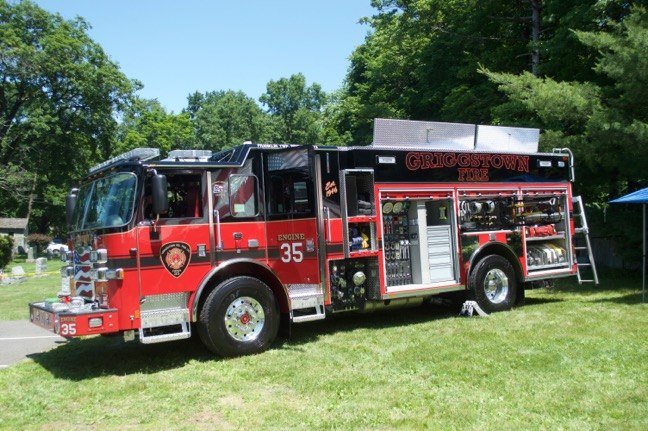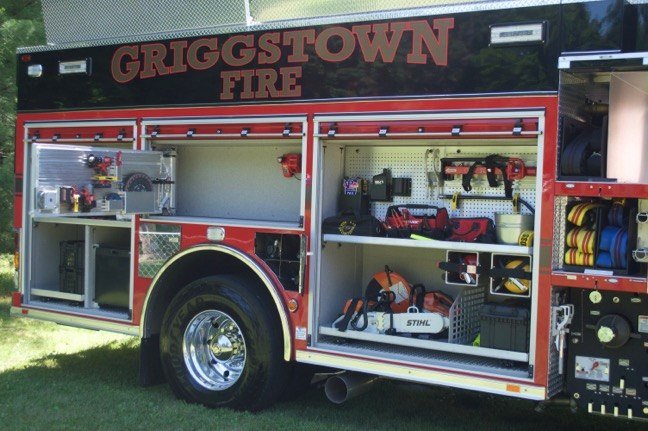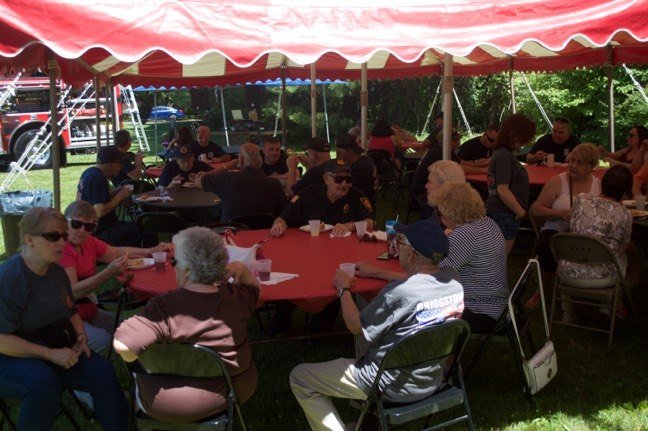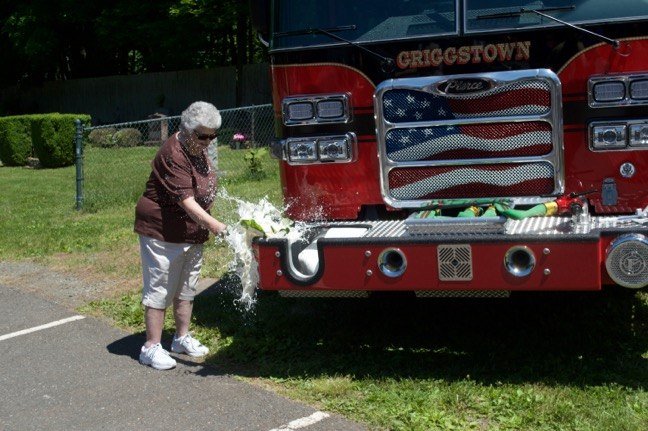 Your Thoughts
comments