Franklin High School Class Of 1988 Reunites In New Brunswick
---
NEW BRUNSWICK – More than 50 members of the Franklin High School Class of 1988 were expected on Nov. 17 to meet at The Heldrich Hotel here for their 30th reunion.
The event, organized by Alvin Washington and Candace Nash, was the second decennial reunion the high school friends put together.
Washington, who now lives in Tampa, Fl., said they'd been planning the reunion for about the last six months.
"The farthest two people that are here are the organizers," said Nash, who lives in Dallas, Texas. "We did it from distant locations, we plan it an then get here" to finalize the details.
Washington said his favorite part about the reunion is that "we're getting together, connecting, and also that we're meeting classmates that we didn't spend time with, so it's like reconnecting and making new friends as well."
"It's the spirit of every year, things are happening, and sadly we're losing people as we get up in age, so it's just coming together and remembering a real fun time in our lives and just reconnecting," Nash said. "It's just great to bring everybody together."
Washington and Nash said they have seen some of the same people at the three reunions held so far, but there are new people each time.
Two of those new people attending the 30th reunion were Carolyn DiGiulio Lance and Anita Gupta Toczek.
"I just felt like it was the right time," Lance said. "I connected with a lot of people on Facebook, and I wanted to see them face-to-face. I enjoyed reading about what's going on with their lives, that sort of thing."
"Thirty years ago, life was very simple and we had a lot of good times with a lot of great people," Toczek said. "In this day and age, it's nice to reconnect and feel that again. It's good."
Here are some scenes from the evening: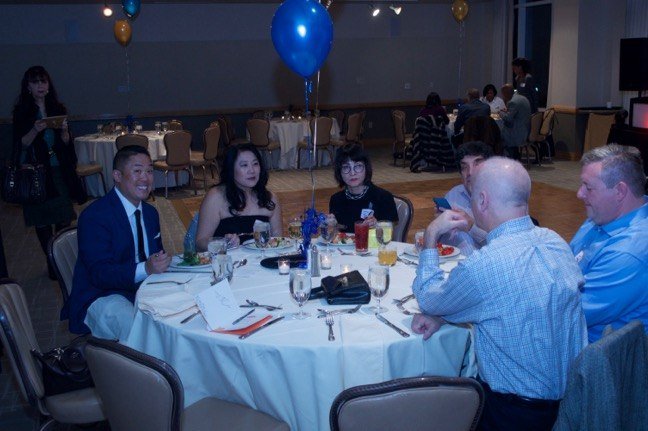 Your Thoughts
comments
Other News From The Eight Villages …
Sign Up For The Morning Report!