FHS Students Remember Victims Of Parkland, Fl. Shooting, Stand Against Gun Violence
Students participated in "National Walkout Day"
---
Franklin High School students packed the gym on March 14 to take a stand against gun violence and to remember those killed in the Feb. 14 mass shooting at a Florida high school.
The event was coordinated by FHS Junior Jerijah McCray, who said he felt compelled to do it because his family has been affected by gun violence.
The shooting at Marjory Stoneman Douglas High School in Parkland, Fla., struck a nerve in him, McCray said.
"I was personally affected by it, I didn't talk for a bout a week … I've lost family members to gun violence. So when the opportunity arose to organize an event that spoke directly to gun violence, I was all for it."
McCray said he drew up a proposal and got other student leaders involved in the project.
"I wanted everyone to support the victims of Stoneman Douglas, first and foremost, secondly, I wanted them to have the opportunity to for the first time exercise their right to speak up for what they believe in," he said.
The observance featured speeches by students and staff, a rendition of "Rise Up" by student Sydney Wade that brought the crowd to its feet, and a reflection on the 17 people who were killed in the Feb. 14 shooting.
There was a candle lighting for the victims, and the FHS Junior ROTC Warrior Battalion was out in force with its color guard and cadets.
FHS principal Frank Chmiel said he was "proud" and "happy" that the event happened.
"The students were amazing," he said. "It was really student-led,student-organized, student-implemented. We as the leadership of the school, the faculty and staff, we just supported the kids."
"Dr Ravally and his cabinet deserve a lot of credit because they listened to the kids and they gave us the go-ahead, and they said just work with the kids," he said.
"It truly was a excellent lesson in democracy," schools Superintendent John Ravally said. "In my opinion, that's one of our main missions, to create productive citizens, and I think what you saw here today was kids coming together to share what it is their beliefs are on a very important topic."
"I couldn't be more proud of our students," he said.
The Franklin Reporter & Advocate live-streamed the event. Here's the video:
Franklin High School students take part in National Walkout Day to protest gun violence, and remember those killed in the Feb. 14 mass shooting at Marjory Stoneman Douglas High School in Parkland, Fl.

Posted by The Franklin Reporter & Advocate on Wednesday, March 14, 2018
Here are some scenes: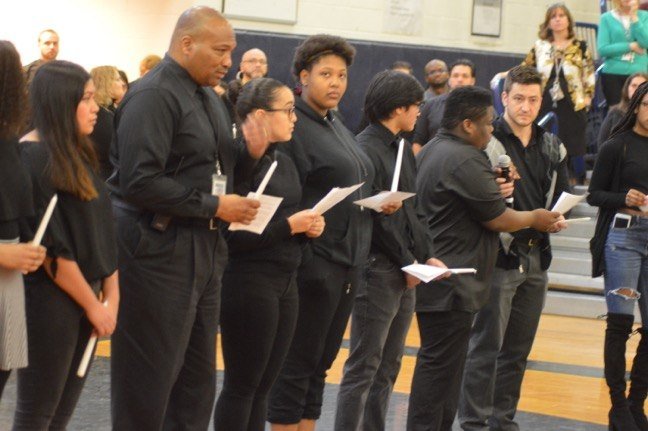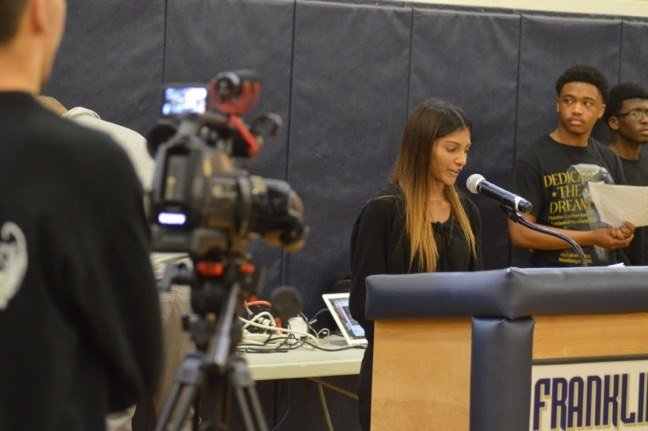 Your Thoughts
comments