FHS Lady Warrior Camille Gray Commits To LIU-Brooklyn
---
Camille Gray, an integral part of the Franklin High School Lady Warriors' 2017 girls' basketball state championship team, on Nov. 8 signed a letter of intent to attend LIU-Brooklyn.
Surrounded by family, friends and her teammates, a smiling Gray signed the document in the FHS library in-between stopping for the many picture requests.
Gray said she picked the Brooklyn, NY school because she felt comfortable there.
"From the first time I visited in September when I was still in my junior year, even though it was in Brooklyn, it was like, it was secured, I didn't really feel like I was deep in the city, so I just liked it" she said. "The coaches were very welcoming."
Bob Gray, Camille's father, said watching his daughter sign the letter "feels good."
"She's the first in the family to get a scholarship," he said. "She worked  hard to get to where she is, she plays well and this is the reward you get, so I'm happy."
Equally as happy was Kimberly Gray, Camille's mother.
"It feels really good, and a relief," she said. "The recruiting process is really tough. We felt like she was recruited by a good number of schools, almost 20 schools, but it's a hard process."
"They call you, they like you, they move on and then you don't hear from them, and then you hear from them and then you don't hear from them and then you get your hopes up and then they change coaches," she said, laughing. "So it's a whole new staff and you don't hear from them."
"They showed her a lot of love at LIU, so we're excited about it," she said.
Lady Warriors' coach Audrey Taylor said she thought LIU-Brooklyn was "a great fit" for Gray.
"I think she took her time and made that decision" Taylor said. "One thing that's very hard for any athlete, because I went through it myself, is to make that decision, especially when you have options. I'm proud that she was able to stand by her decision and be proud and happy about that decision."
Taylor said she saw something special about Gray when she first stepped into the gym as a freshman.
"As a freshman, she played varsity, and actually got varsity minutes, so I definitely saw something in her," she said. "She was a focused young lady, she was very timid and shy as far as shooting and attacking the basket, but she was athletic and she was tough. There's nothing you could put on Camille as far as challenges that she wouldn't be able to knock down."
That quality, Taylor said, is not something that can be taught.
"That's something you have inside," Taylor said. "I think that comes from your family. I think she realized the support she has from her family, and being surrounded by all brothers, made her very, very tough."
"I'm very proud," Taylor said. "Out of everything that you accomplish as a coach, the one thing you want to see is your kids fulfill their dreams. So for me, that's the most fulfilling part of being a coach."
"I'm very, very proud of every young lady that's come through this program and was able to learn from me and the other coaches around them to be able to live their dream," she said.
FHS athletic director Ken Margolin said Gray has been "an extremely valuable asset" for the team.
"We couldn't have achieved all the success as a program that we did without all the hard effort and leadership that you show on the team," he told Gray.
"Personally, and on behalf of the school and the team and the whole Franklin community, I am extremely happy for you and extremely excited that you're going to be going to Brooklyn, my hometown, so I have some roots there," he said. "It's exciting and I wish you all the best and I know that whatever you need from us, we'll be here to support you."
While she knows where she's going come next September, Gray is focused on the job she and her teammates will undertake when practice starts for the 2017-18 campaign.
"This year we have to go out with a bang," she said. "It's my senior year, and we won state champs last year, and I'm trying to get another ring."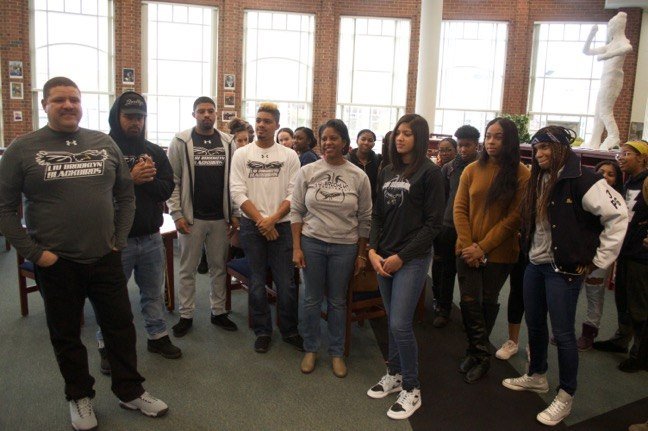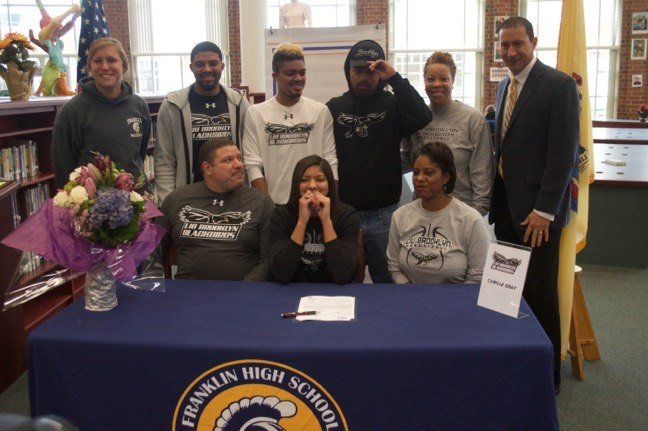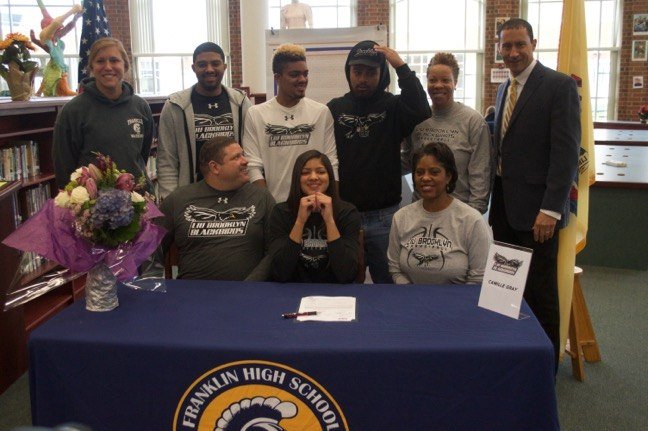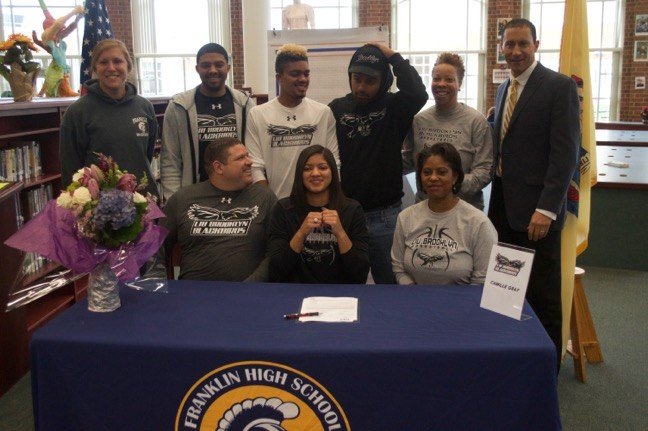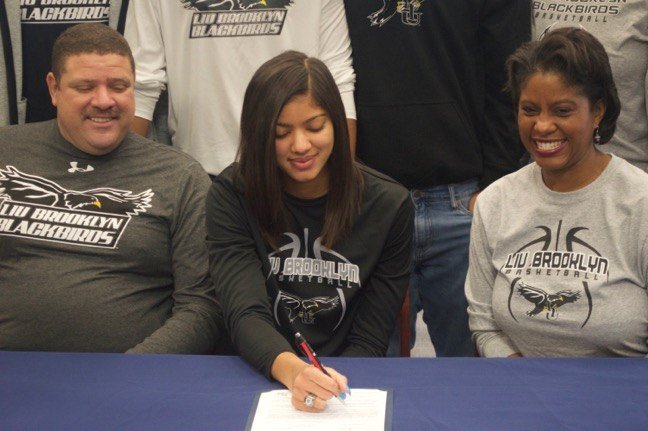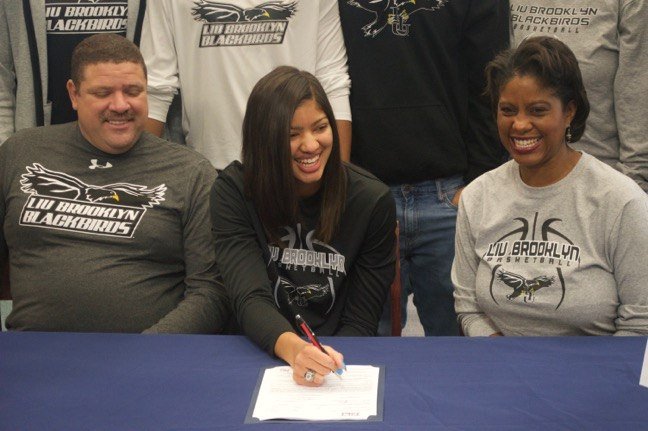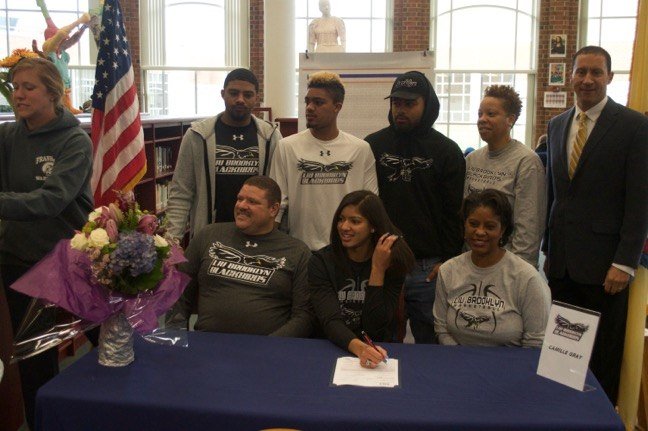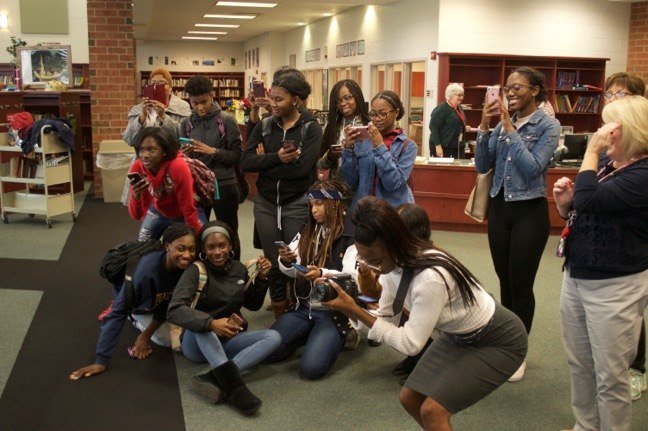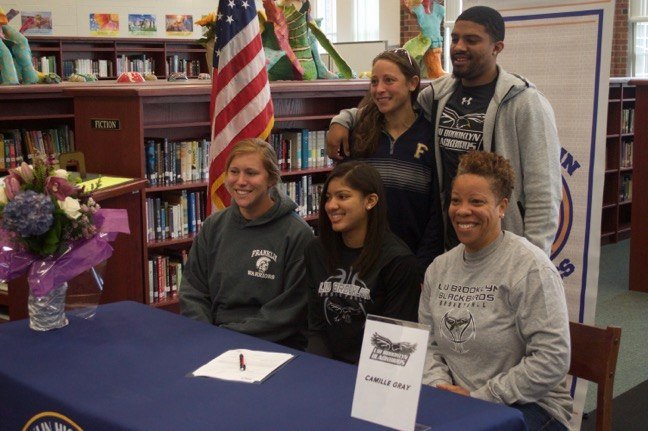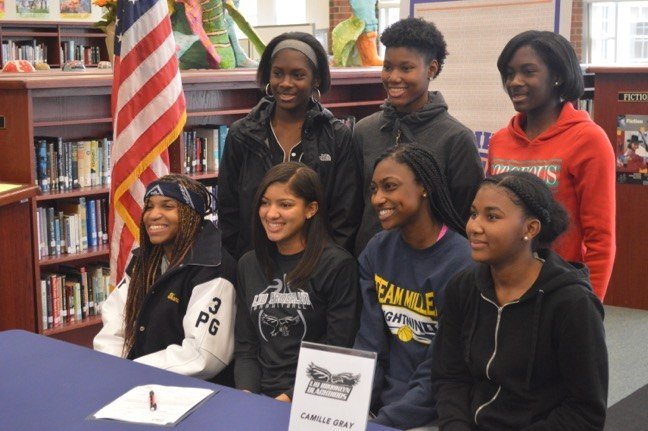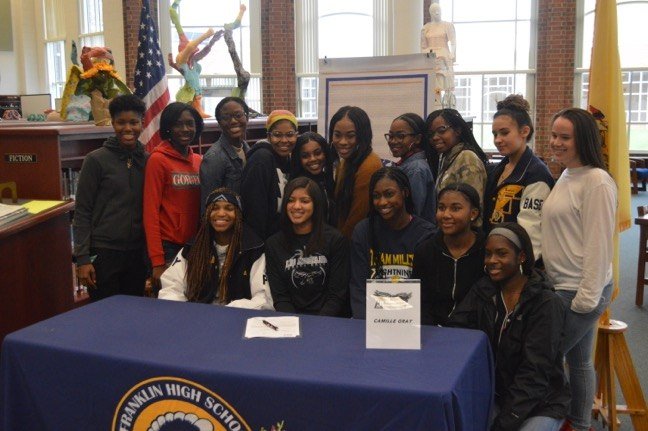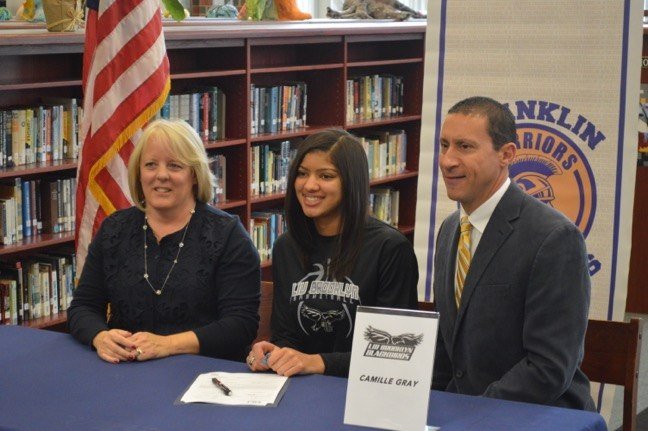 Your Thoughts
comments