Miller Becomes FHS B-Ball Leading Scorer In Romp Over East Orange
---
Franklin High School Junior Diamond Miller did something in three years that took her older sister, Adreana, four: set the all-time scoring record for Warrior basketball.
The younger Miller hit that milestone early in the third quarter of the Lady Warriors' first-round TOC game against East Orange, at FHS on Feb. 27. The Lady Warriors romped over the Lady Jaguars, 69-36, in a game that was never close.
Miller came into the game with 1,492 points, just 22 shy of her sister's record of 1,514.
Miller walked off the court with her team at halftime needing only two points to claim the record set by her sister three years ago.
Her first possession of the third quarter ended up with her passing off the ball, but her next proved to be the one she needed. A layup through traffic gave her the two points and her piece of Franklin High School history.
Miller later said that she knew she was close, but didn't know exactly how many points she needed.
"I didn't know I was that close," she said.
"It just kind of happened," she said of the record-breaking score. "I was just making shots, which is really good. I'm shooting really good right now, I hope I just keep it up."
"It was awesome," coach Audrey Taylor said of Miller's achievement.
"Diamond is a phenomenal player, she's a scorer," Taylor said. "The expectation was that she was going to get it on her home court, we kind of guessed that."
"In the last few games, she's been scoring between 20 and 30 points," Taylor said. "We did expect that she was going to get it, but we're very proud that she did it at her home court."
Miller's father, Lance – a standout basketball player at Villanova and the Miller sisters' primary coach – said the milestone was a result of a lot of hard work on Diamond's part.
"Besides what I've done, she's put  a lot of work into it," he said. "A lot of people don't see what we do off the court when nobody's looking That's the biggest key right there."
"It all goes back to working hard," he said. "If you're shooting 300, 400 shots every day, it shows when you get on the court in front of the fans."
The Lady Warriors had no trouble with the Lady Jaguars, outscoring them 22-4 in the first quarter and 16-8 in the second quarter to leave the boards with a commanding 38-12 lead at halftime.
That score was helped by Wast Orange's sloppy play, with many turnovers and a failure on the offensive boards.
Franklin didn't let up in the third quarter, outscoring East Orange 15-9.
The Lady Jaguars showed some life in the final frame, even going on a six-point mini run before the final buzzer.
"It was an ugly win, but we'll take it," Miller said.
"If another team plays a little sloppy we sometime get caught up in it," Taylor said. "We'll pick it up in the next game."
Tipoff for the next game is 4 p.m. March 1 at Piscataway.
Miller led all scorers with 27 points. Keona Schenck contributed 18 points, while Camille Gray scored eight points  and Kennedy Schenck kicked in another seven.
Here are some scenes from the game: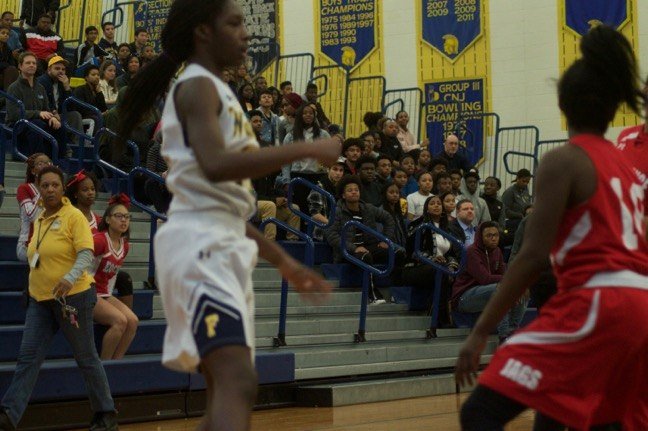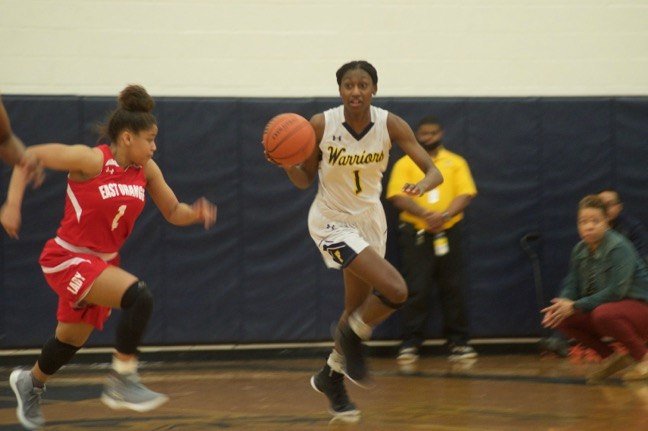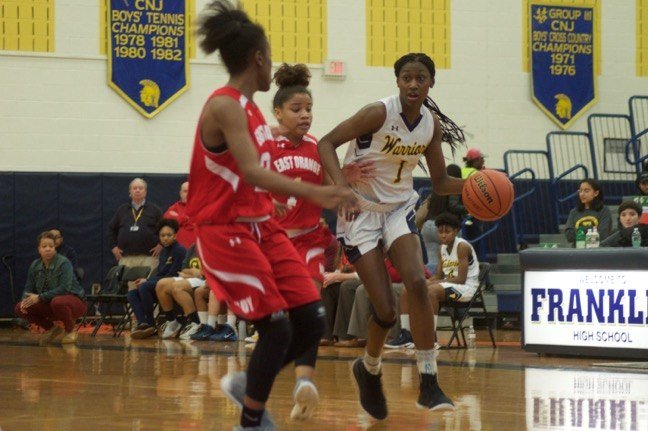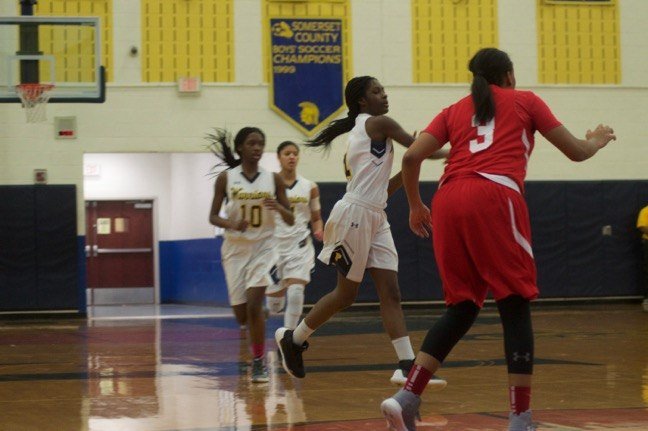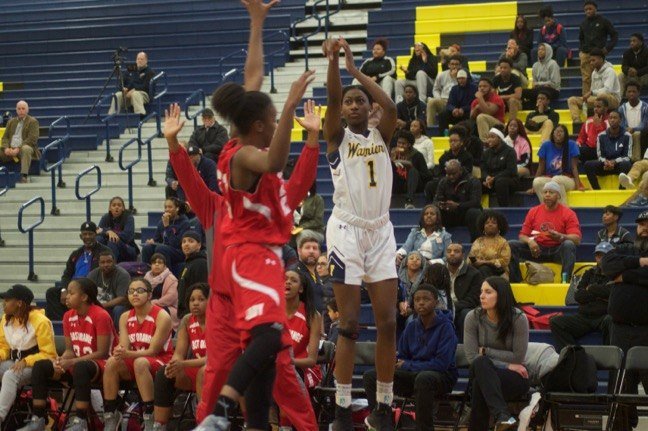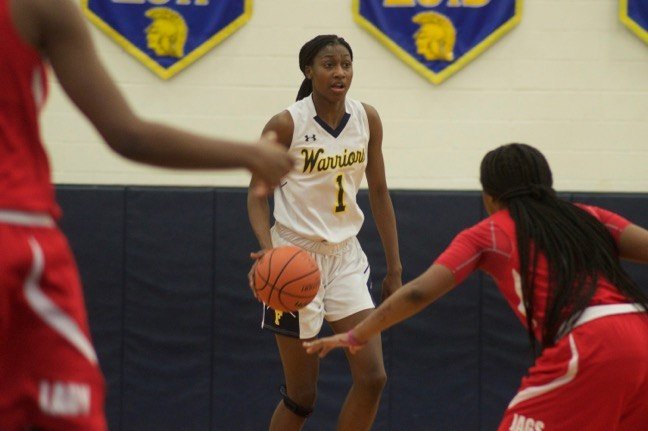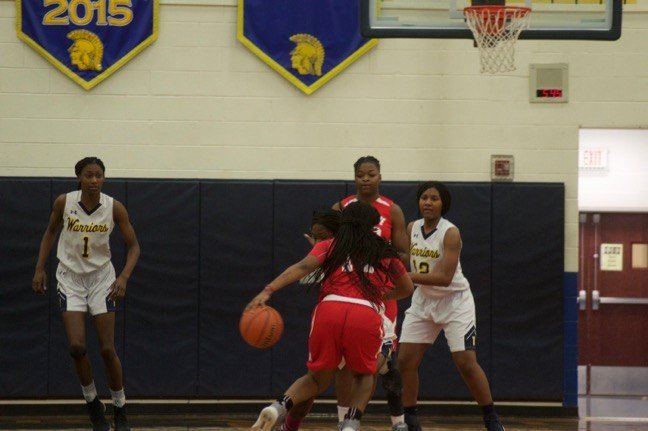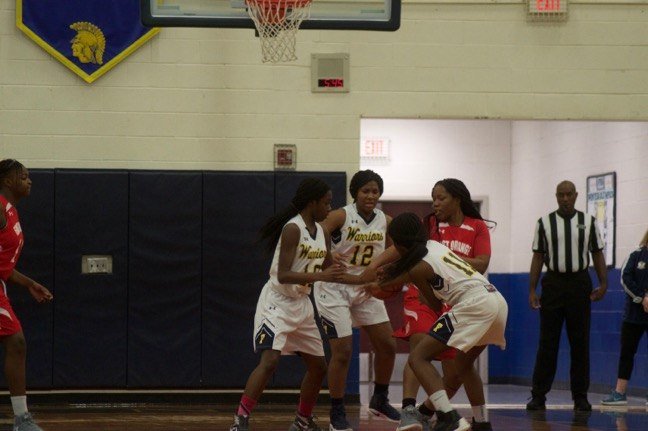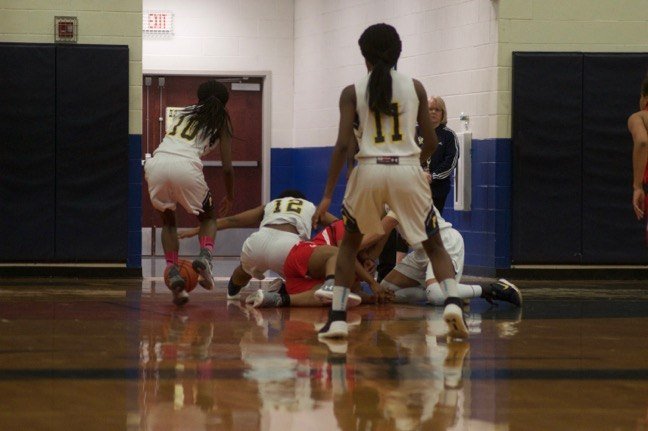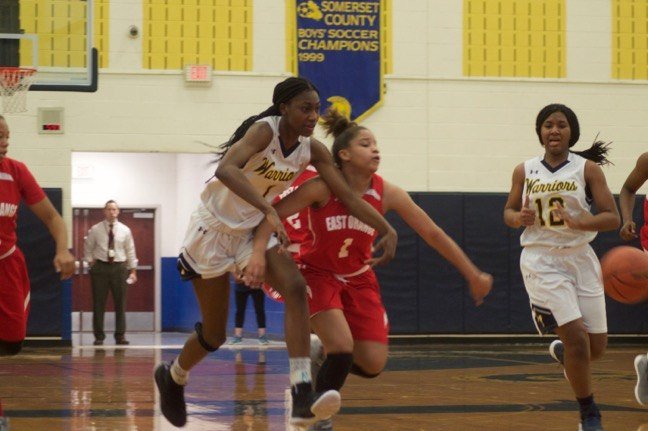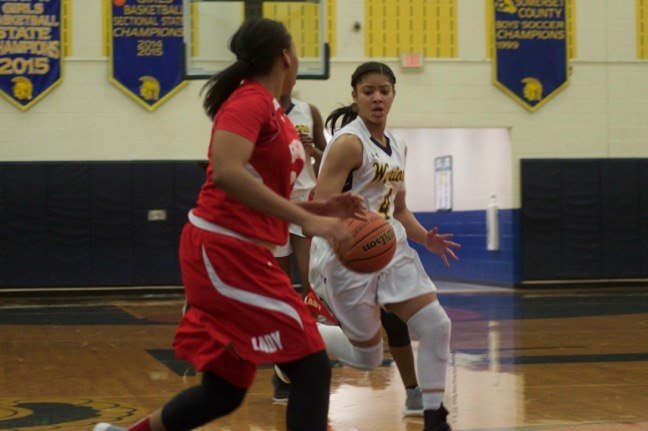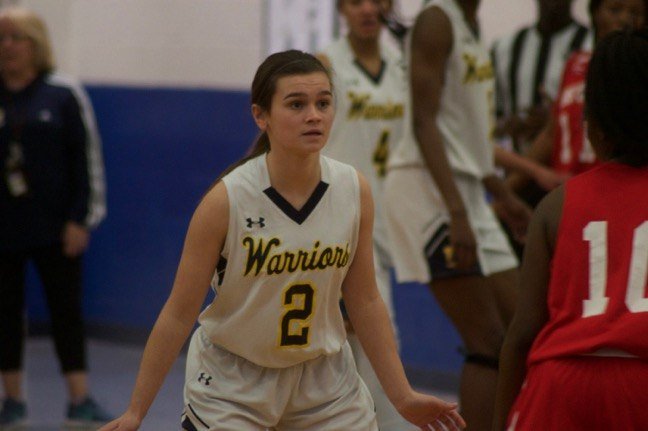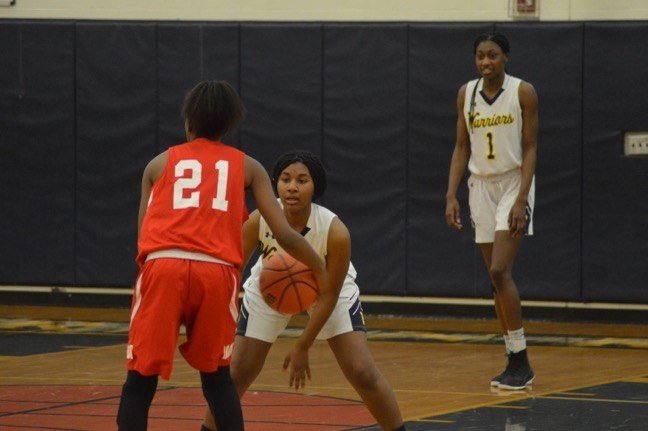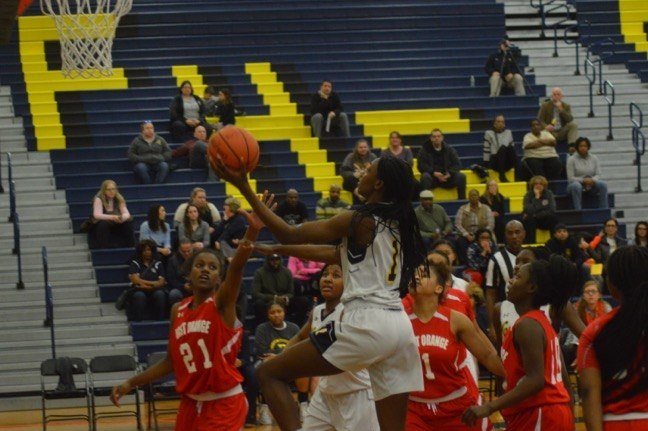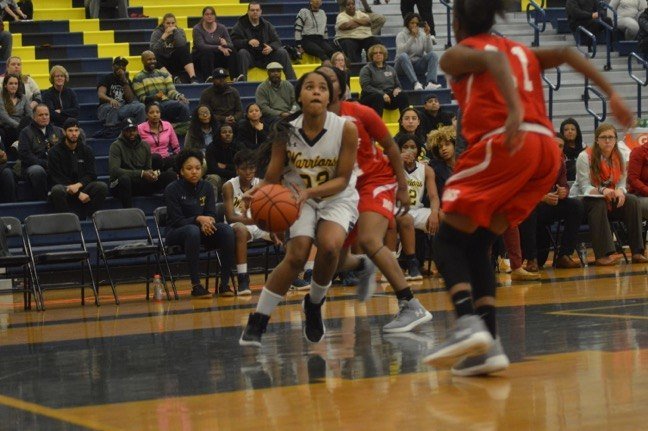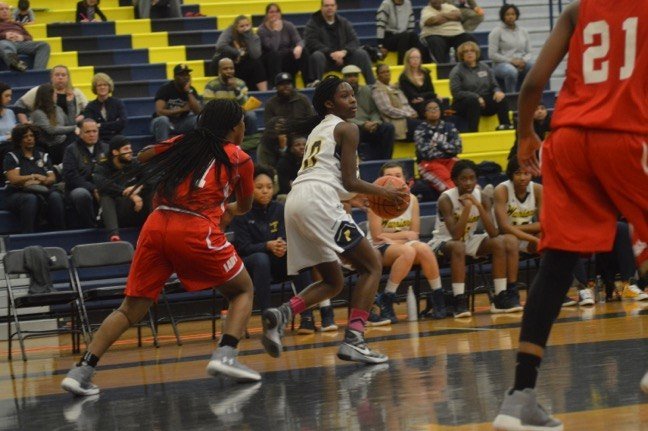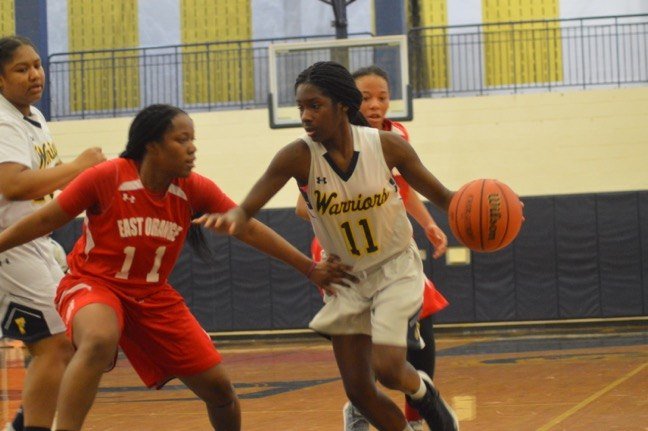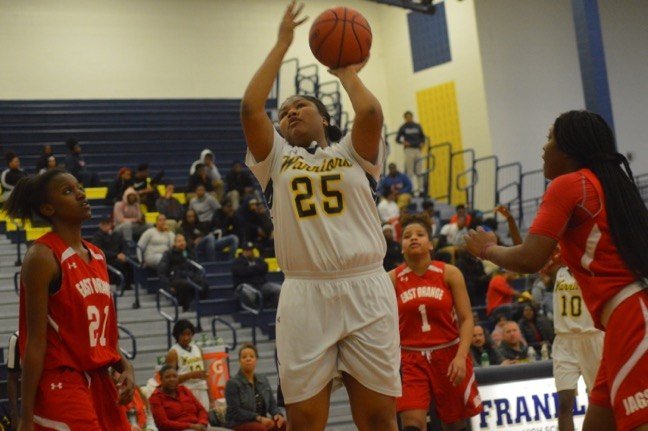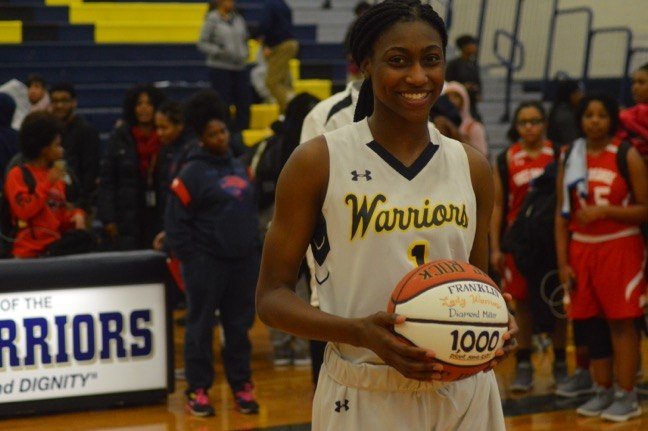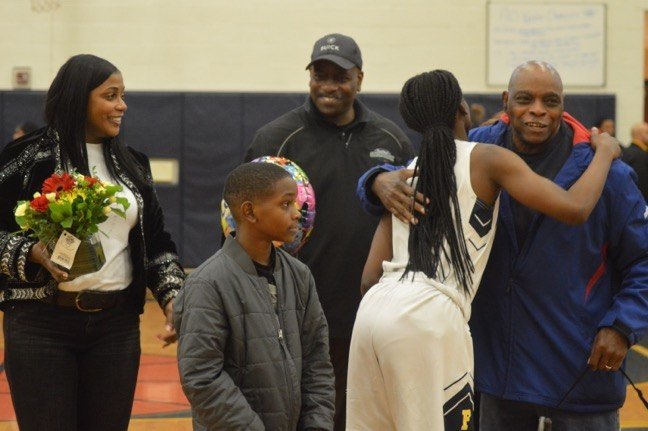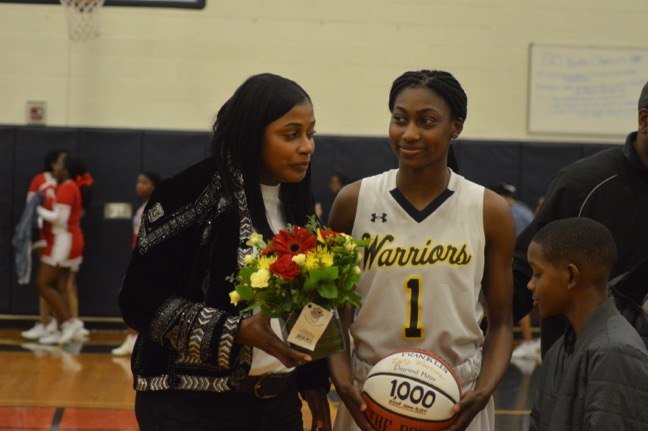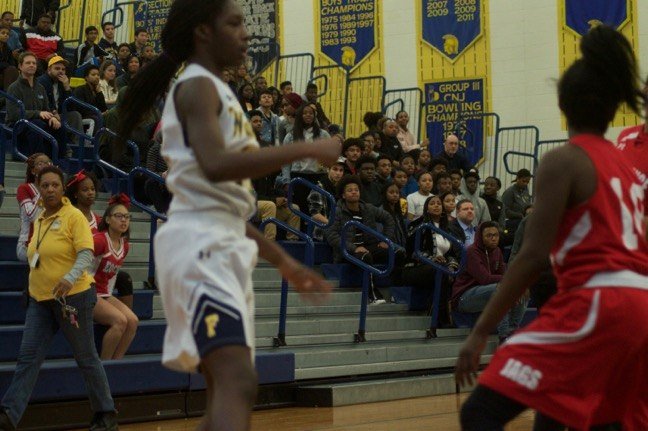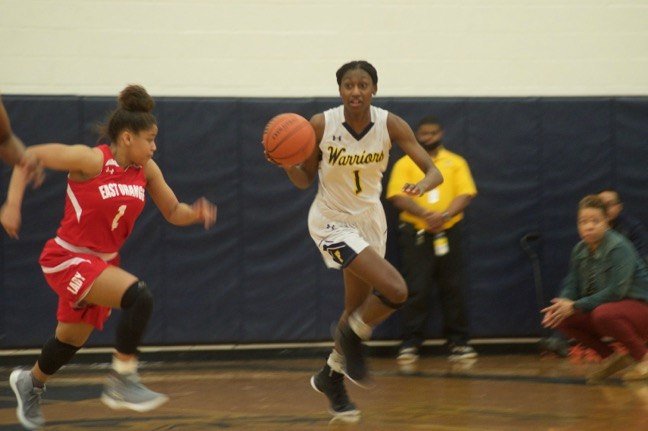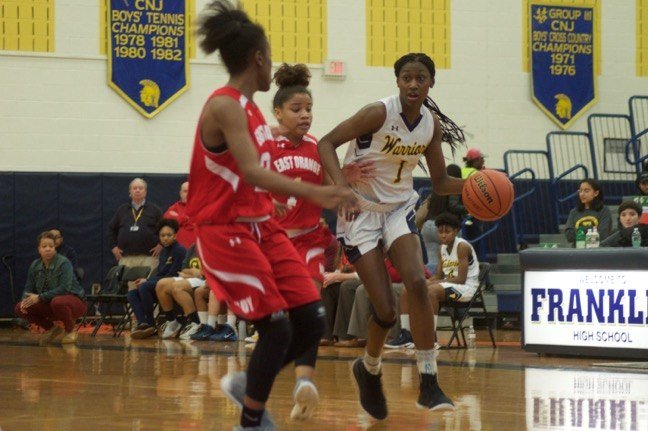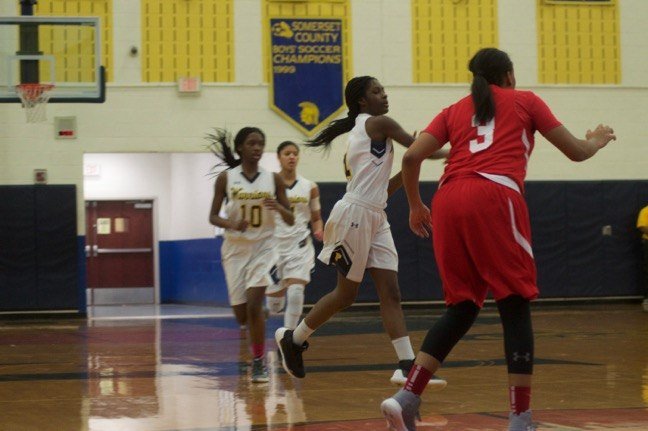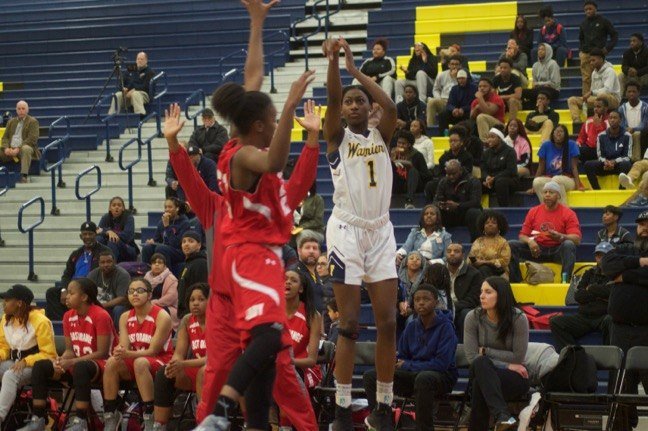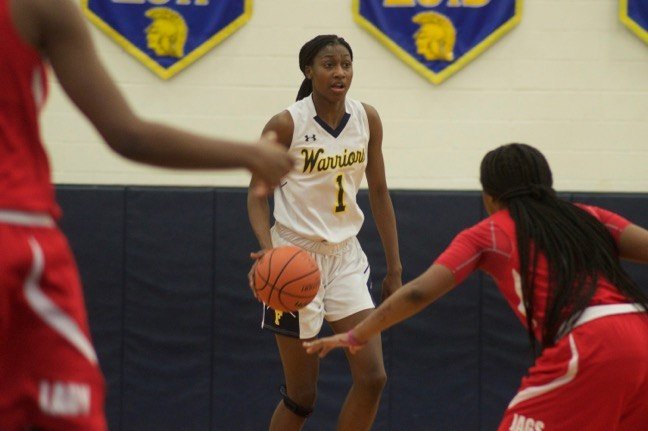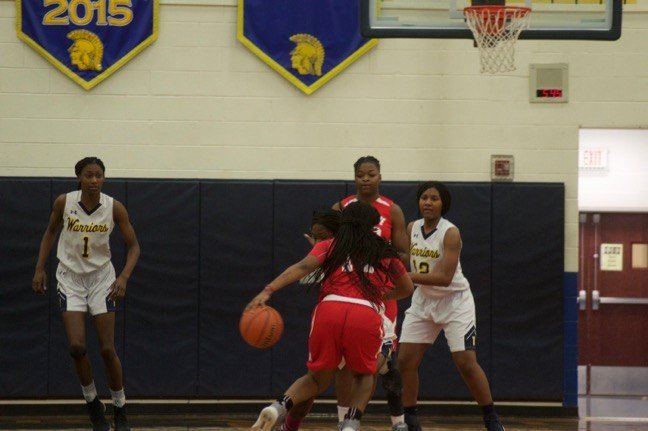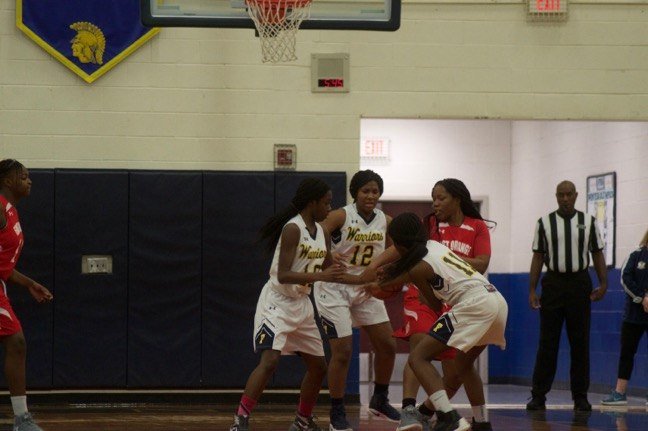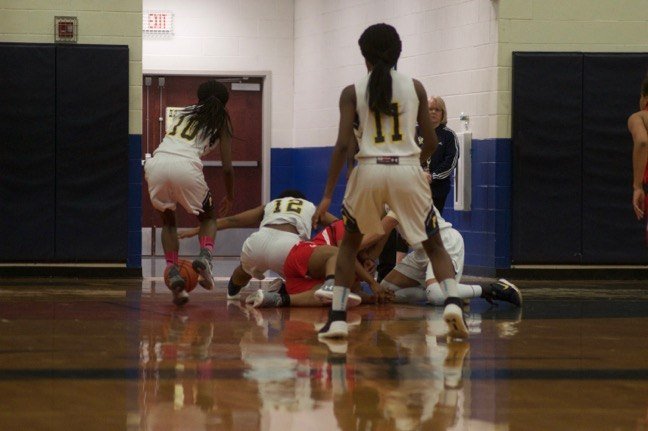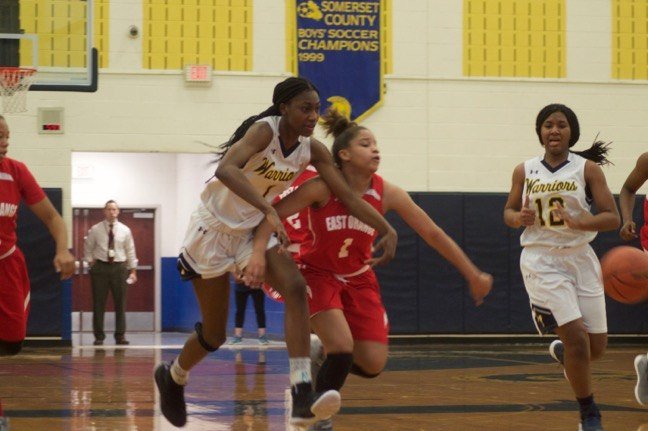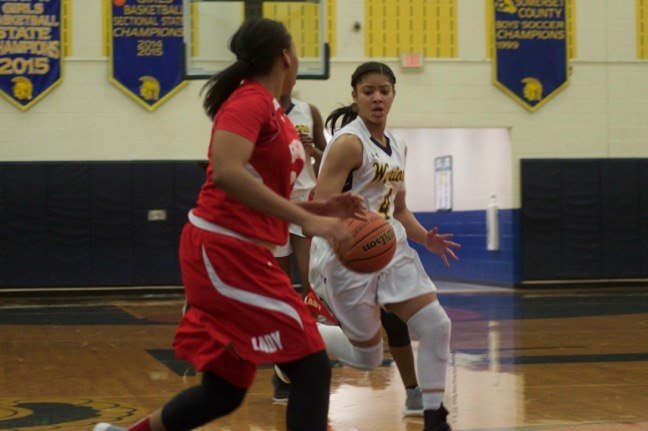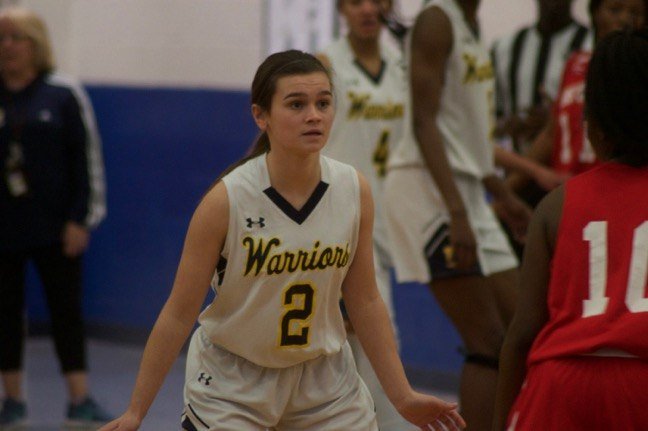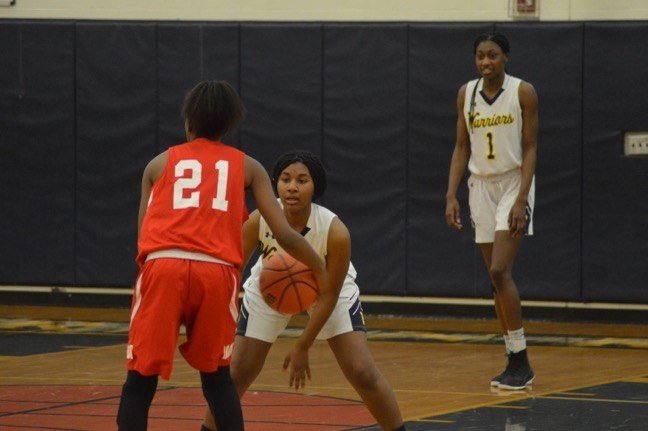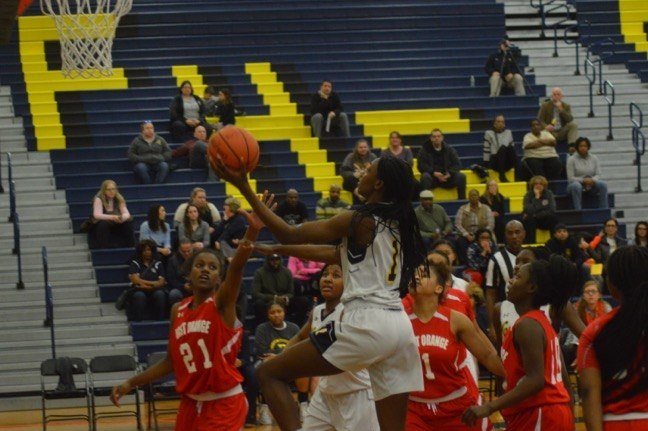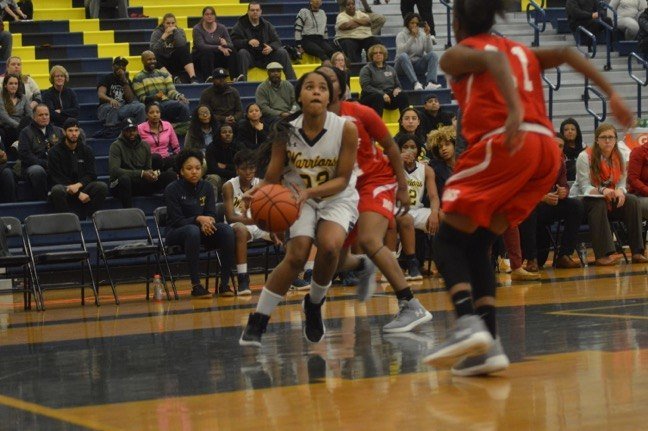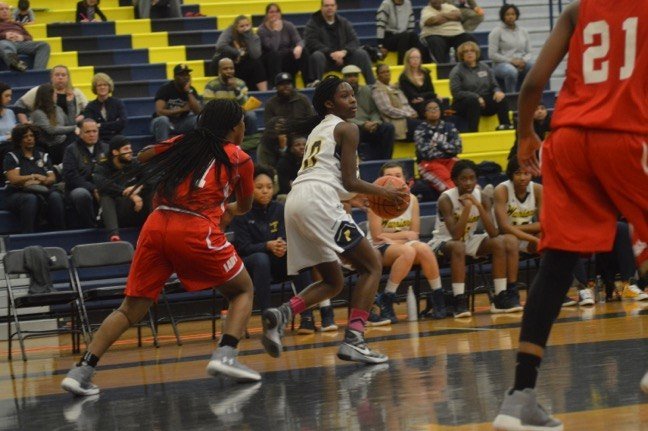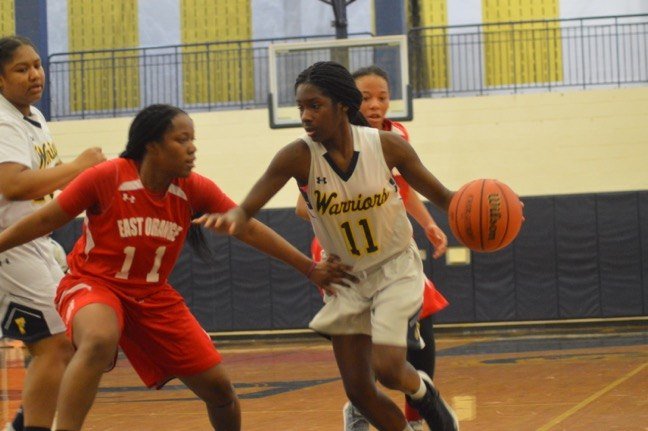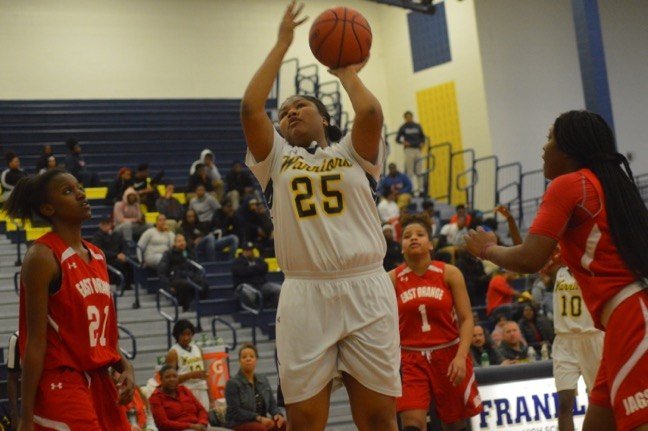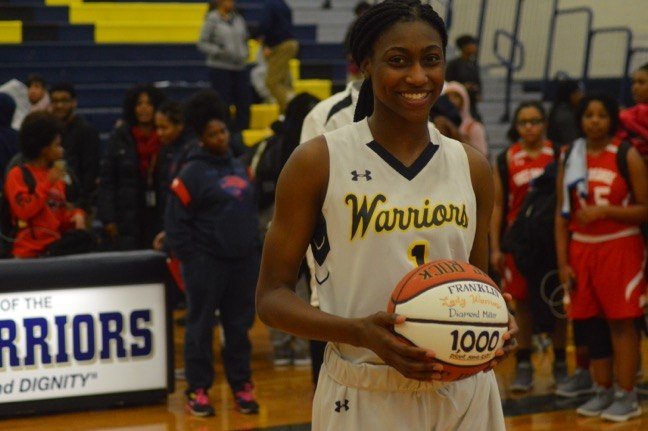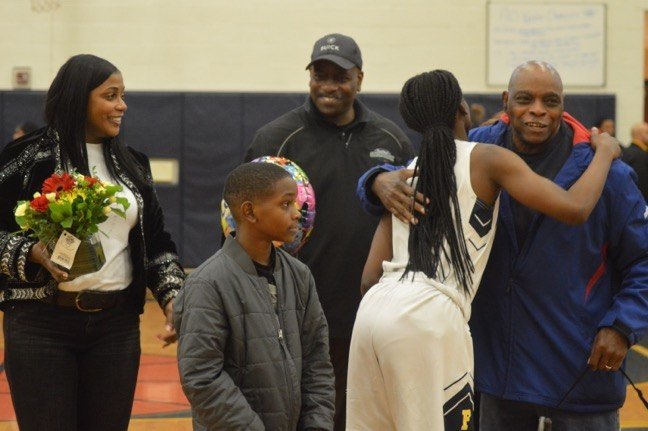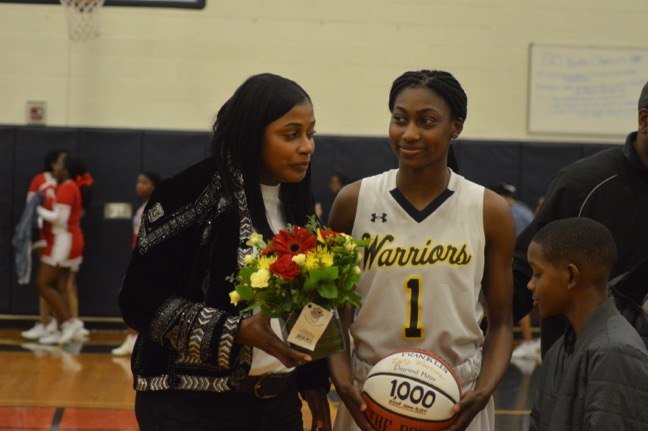 Your Thoughts
comments