Life Story: Jonathan Reidy, 'Kind, Beautiful Soul'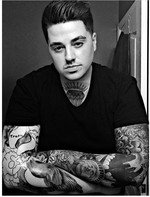 Jonathan was a kind beautiful soul, who should be remembered for his charismatic personality, his infectious smile and his gentle nature. He was a hero to his sister Mollie and a source of strength to his mother. He was her rock, her heart and soul. He brought joy and laughter to all those around him.
Left behind: his loving mother Hallie Schwimmer Dean and her husband Richard. His sister Mollie. His father Sean Reidy and Nellie. His grandfather Stuart Schwimmer. The love of his life, Dorothy Acres. His Uncle Rob and Aunt Ann Schwimmer and a host of other aunts, uncles and cousins.
Preceded by his grandmother Gail Schwimmer, who was his rock.
Your Thoughts
comments