Lady Warriors Roll Past Piscataway, 74-31, To Advance In TOC
---
The Franklin High School Lady Warriors basketball team took another step toward defending their state championship March 1 with 74-31 drubbing of the Piscataway High School Lady Chiefs.
The win sets up a March 3 matchup against Bridgewater-Raritan for the Section II Group IV semifinals at Bridgewater.
The closest Piscataway came to the Lady Warriors was in the opening minutes, when the score was tied 2-2. After that, Franklin pulled ahead and never looked back.
The Lady Warriors kept Piscataway in single digits for the first three quarters, outscoring the Lady Chiefs 15-6, 17-7 and 21-7, respectively. Franklin outscored Piscataway 21-11 in the final frame to secure the win.
Junior standout Diamond Miller led all scorers with 29; her sister, Piscataway's LaNiya Miller, led the Lady Chief's effort with 12 points.
After the game, Diamond Miller said she was pleased with her and her teammates' performance.
"I thought we did really good, we ran the floor and we got buckets," she said. "We scored and we played fast, and we did what we had to do to get this win."
Tiana Jackson was back in the lineup Mach 1, after having sat out the opening game in the TOC tournament.
The extra day's rest, she said, did her a lot of good.
"I think I did pretty good, not having played on Tuesday," she said.
Jackson said she was proud of how her teammates played.
"I think we did a really good job, I think we played collectively as a team," he said. "Our motto on our shirts is 'we over me,' so I think that's what it comes down to, and I'm really proud of us for doing great."
Coach Audrey Taylor said the key to the win was that the team executed well defensively.
"In the first half, I thought we did what we were supposed to do," she said. "We got a little bit of fouls, but we stuck to the game plan and we executed."
The highlight for Taylor, she said, was the team's flexibility on defense.
"Their rotation on defense, helping Diamond down in the post when the big girl got it, making sure we were there with the double," Taylor said. "That was our game plan, making sure the posts didn't get settled and they had to kick it out to the guard. I thought they did that very well today."
With the win, Franklin upped its record to 19-7.
Following are some scenes from the game.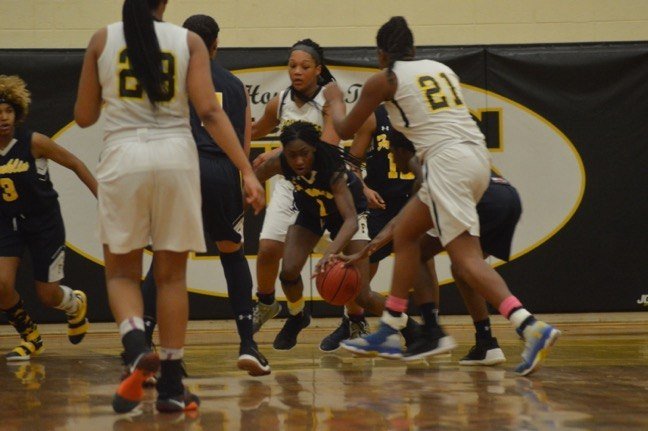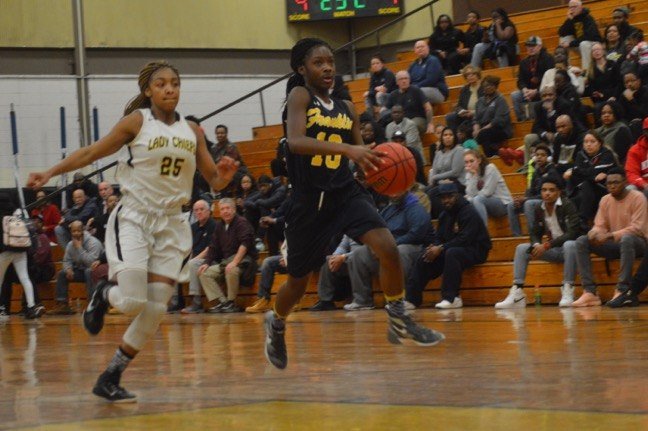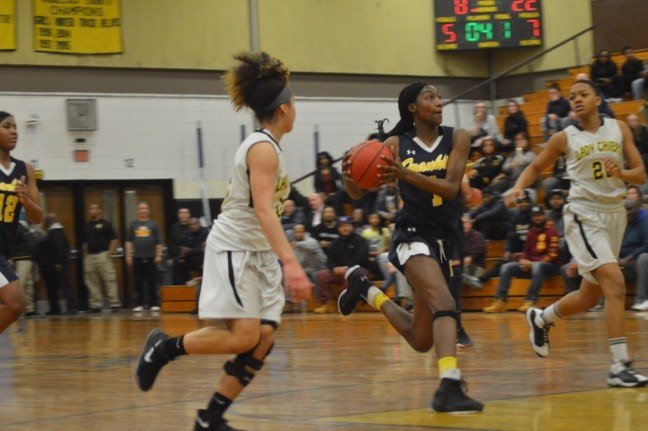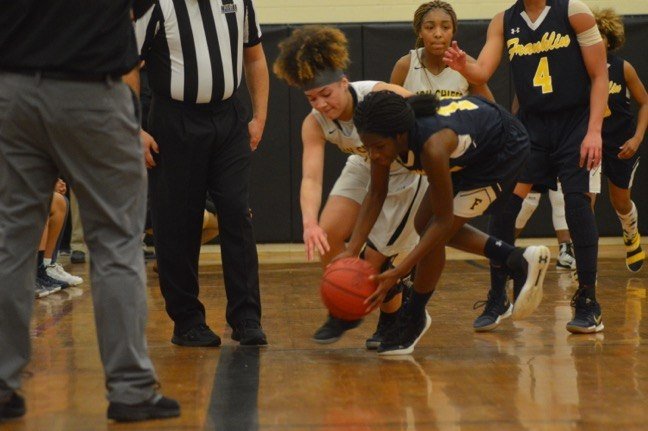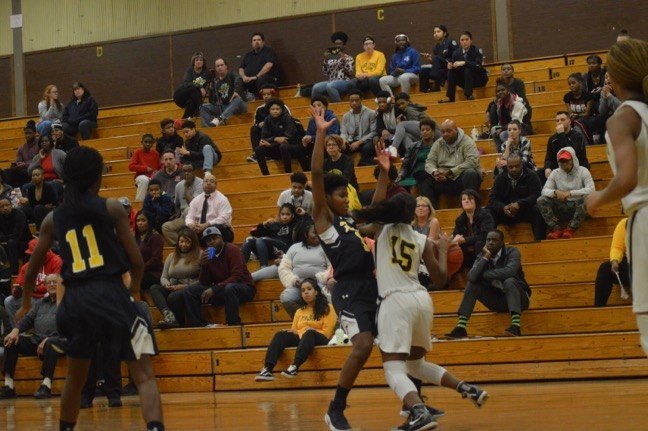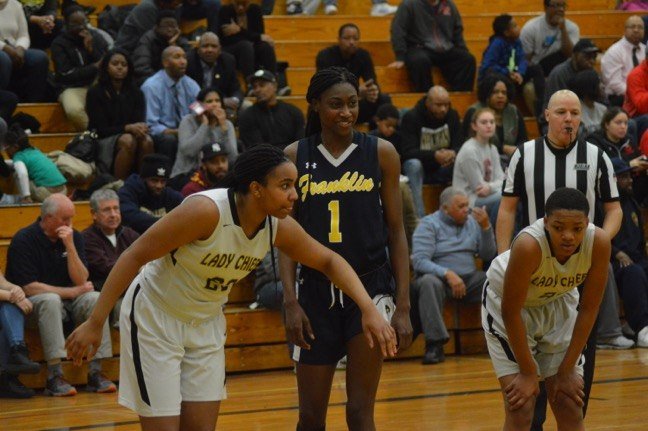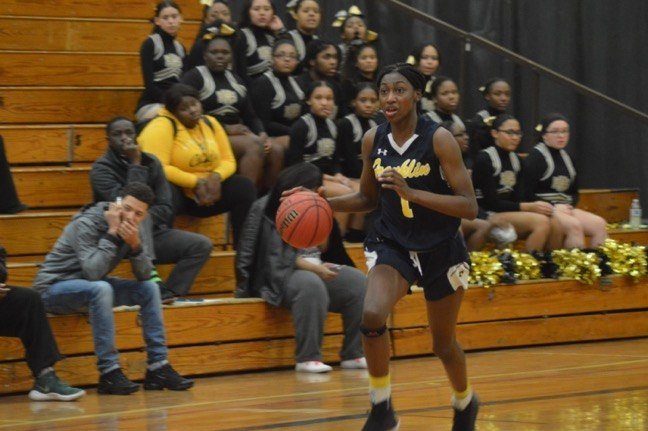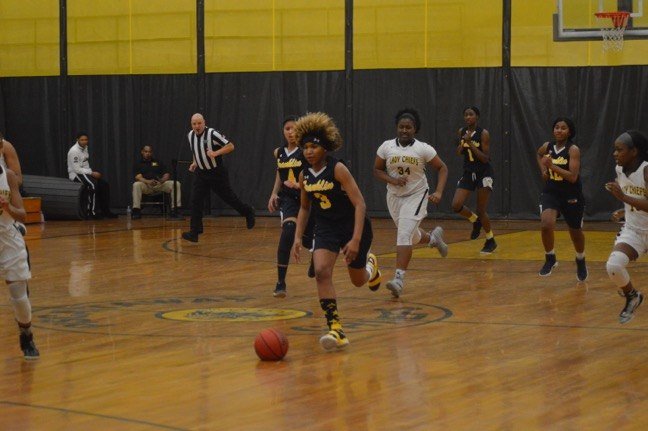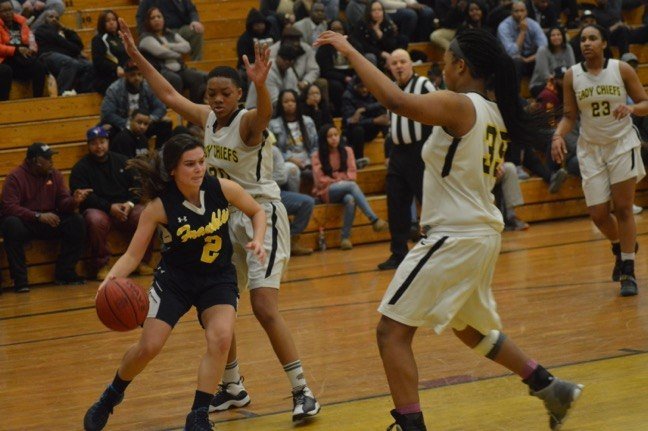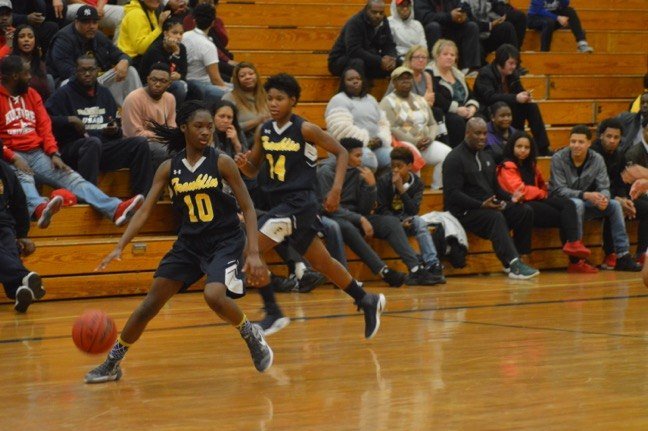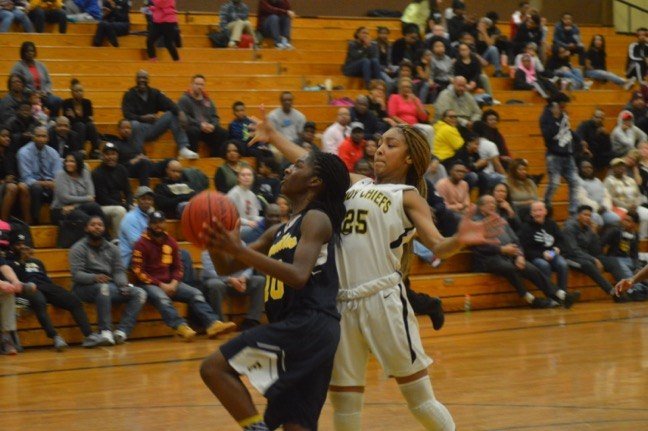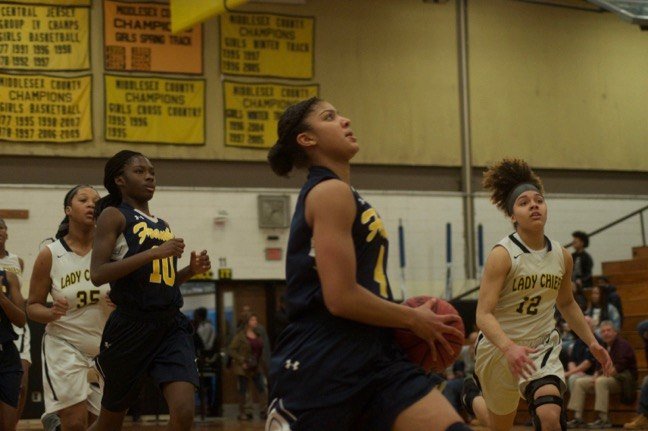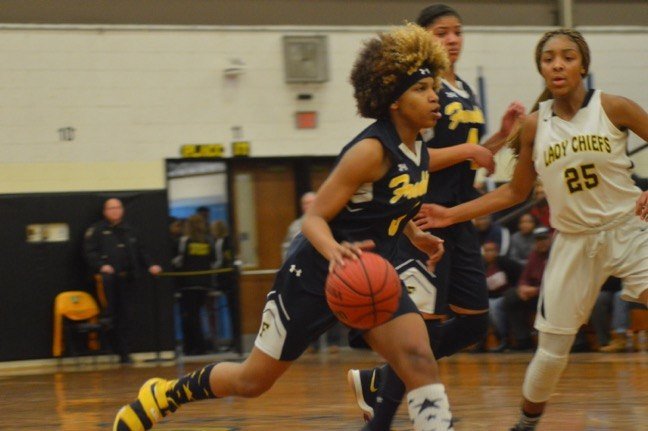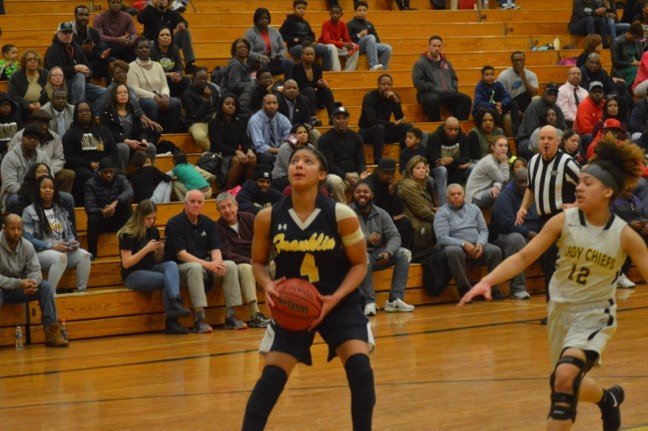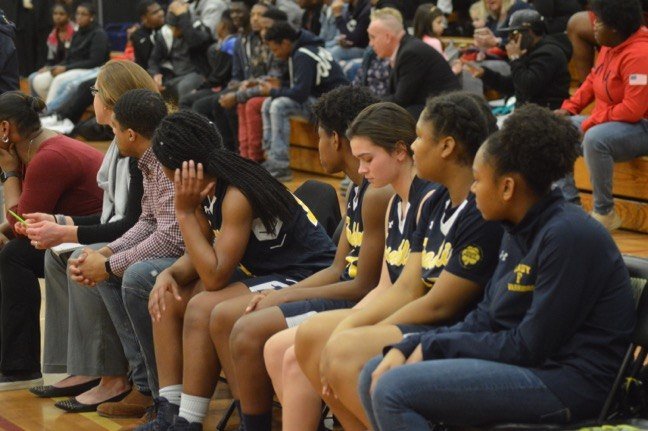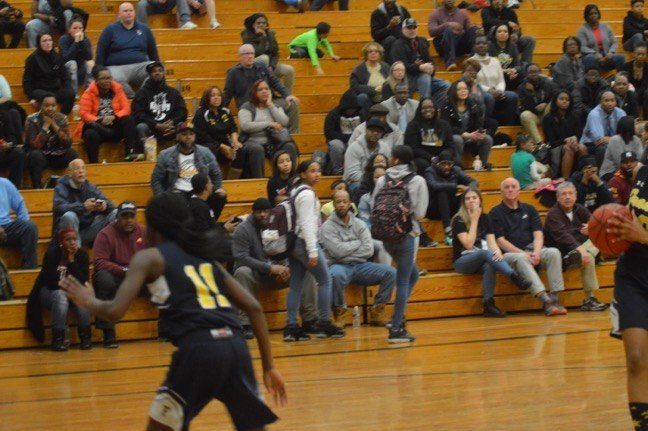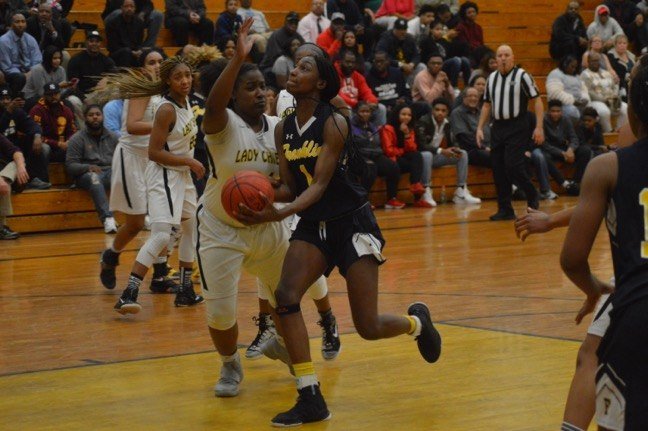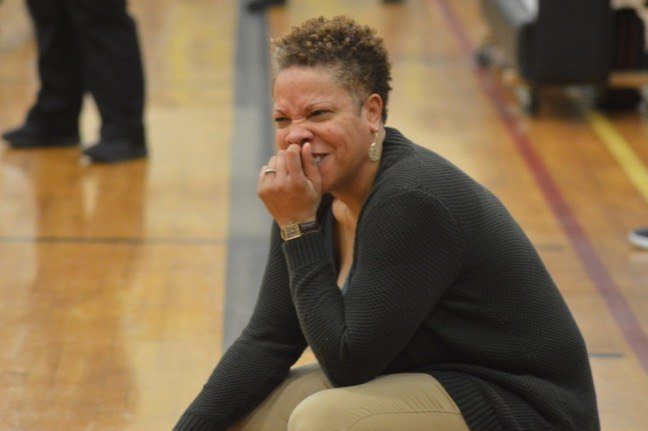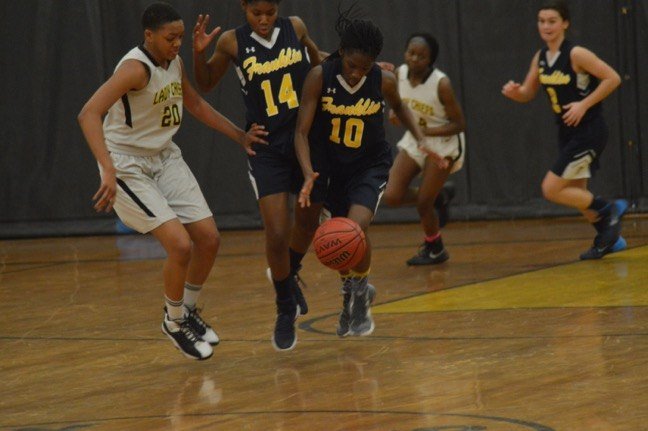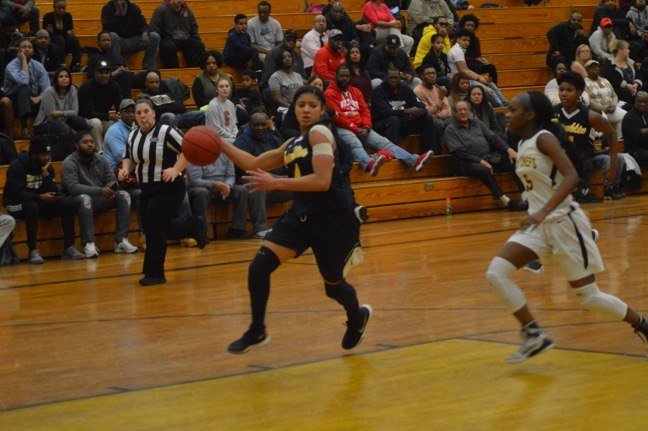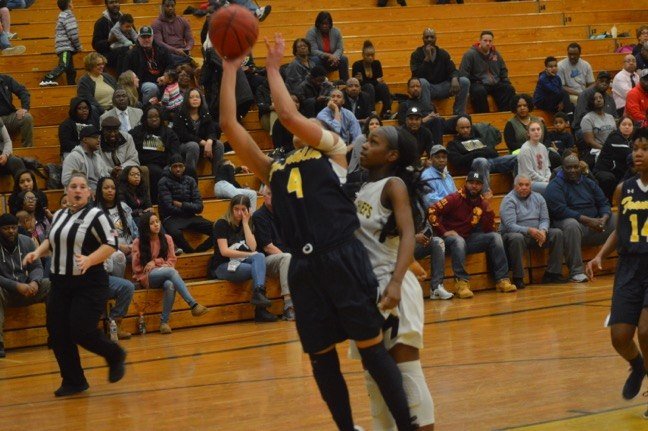 Your Thoughts
comments