Lady Warriors Remain Perfect, Clinch Berth In Third Straight TOC Final With 55-50 Win Over St. Rose
---
TOMS RIVER – If you needed just two words to describe the Franklin High School Lady Warriors' 55-50 win over St. Rose March 14, they would be "tenacity" and "clutch."
The Lady Warriors exhibited both in their thrilling win at RWJ Barnabus Health Arena, a victory that kept them perfect for the season at 33-0 and set up what should be an epic battle for the Tournament of Champions finale on March 17 at the Rutgers Athletic Center in Piscataway.
After a bruising three quarters and seven-plus minutes, with both teams in bonus territory, in a game that was tied seven times and saw the lead change five times, Miller stepped up to the free throw line with the score at 51-50 Franklin, and 49 seconds to go.
Up to this point, Miller was 3 for 5 at the bonus line.
She popped the first of two. 52-50.
She popped the back end. 53-50.
Ten seconds elapsed and with the ball in St. Rose's possession, Coach Mary Beth Chambers called a timeout. Back in play, and with 31 seconds left in the season for one of the teams, St. Rose's Lauren Lithgow missed a field goal.
Onoseta Ufuah rebounded, then dumped it off to Miller, who was promptly fouled by Lithgow for the third time in under a minute of play.
Back to the free throw line for Miller.
And as she has countless times this season, but never with the season hanging in the balance, Miller sank both shots, giving the Lady Warriors a decisive 55-50 lead with 28 seconds left to play.
Miller said after the game that she had total confidence in making those shots.
"Just knowing that I shoot that shot probably a thousand times a day," she said. "I didn't really feel the pressure, it was just a day in the lab for me."
"Big-time players show up at big-time moments, and that's what you got," Lady Warriors' Coach Audrey Taylor would later say about Miller's clutch shooting.
Miller finished the night with a double-double, 20 points and 10 rebounds. She scored 16 of those points in the second half, seven in the third quarter and nine in the final frame.
The game started off quickly for the Purple Roses, who jumped to a 4-1 lead with a couple field goals by Lithgow book-ending a 1 for 2 at the foul line for senior Tiana Joy Jackson.
Junior Kennady Schenck hit a field goal on an assist by Jackson, which spurred the Lady Warriors to an 11-0 run, leading 12-4 with 2:23 left in the quarter.
But as they would prove to do all night, the Purple Roses fought back, ending the first quarter tied at 16.
The Purple Rose's Brynn Farrell hit a field goal to start the second quarter and give her team a temporary 18-16 lead. Junior Kennady Schenck hit another for the second tie of the game, and later her twin, Keona, hit a three-pointer to give the Lady Warriors back the lead, 21-20.
With the score 25-23 in the Lady Warriors' favor with just over a minute in the half, the Purple Roses' Makalya Andrews hit a shot from the paint to tie it up.
St. Rose's Brynn Farrell dropped a shot in the paint to give her team the 27-25 lead to start the second half, but Miller hit a field goal and a three-pointer to give the Lady Warriors a 30-27 lead with 4:28 left in the quarter.
The score would be tied a fifth time – 32-32 – with 2:39 left in the frame when Andrews dropped a shot in the paint, and the sixth time at 35 when Andrews connected on both ends of a two-shot free throw.
Field goals made by Christina Midgette and Onoseta Ufuah gave the Lady Warriors a 39-37 lead at the end of three.
Andrews started the fourth quarter by connecting on two more free throws, tying the game at 39 for the seventh and last time.
Franklin worked to a 44-40 lead, St. Rose trimmed it to 44-43 before Keona Schenck hit for another three-pointer with 4:39 left to play.
With the score 51-45 Franklin, a trey and two free throws by St. Rose cut the Lady Warriors' lead to one point, 51-50, with 1:40 left.
The five fouls by St. Rose in the last 1:23 gave Miller the chance to show her clutch shooting and cement the win for the Lady Warriors.
Kennady Schenck finished the night with 14 points – six of those points coming from outside the arc – three rebounds and three steals.
Christina Midgette contributed nine points, nine rebounds and two blocks; Keona Schenck chipped in with five points; Onoseta Ufuah had four points and Jackson had three points and a team-high four assists before she fouled out of the game in the fourth quarter.
"It was a lot of fun today," Miller said. "To be able to compete and play with the best teams in the state was amazing. It's what you live for as a basketball player."
"We're just a family," Miller said. "We love playing in these types of games. We battle. We're not going to step down from anybody. We're not scared."
Taylor praised the St. Rose squad for "the way they came out and played, and executed their strategy. They played a great game."
Franklin's slow start, Taylor said, was due to the team "rushing a lot, weren't getting the penetration to get the kick-outs, and once we settled into that we started to feel more confident. And then Diamond started to feel more confident and things started to flow."
"I think once we got a little more settled in that third quarter and started to move the ball, then I think we started to loosen up on offense and we started to get the shots we usually get," she said.
The lady Warriors snagged 37 rebounds, about which Taylor said she was pleased.
"We closed it out with good execution on defense and securing the boards," she said. "That was big for us."
Taylor said she felt the team was gaining momentum with that first quarter run.
"We just allowed ourselves to get caught up and think that they're just going to sit back and allow that to keep coming," she said. "Our transition defense hurt us big time. We would get comfortable with a shot and come back, and they came back, attacked and sunk a three, wide open. So I think we kind of lost our focus when it came down to that."
Now that the Lady Warriors have a date to play Saddle River Day in the Tournament of Champions championship game, Miller said teh team just has to keep its focus.
"Make sure we prepare for the team we have in front of us, which is Saddle River Day, which is a great team, and see how it comes out at the end of the game," she said.
The Lady Warriors won the TOC Championship in 2017 against Manasquan with a thrilling buzzer-beater by then-freshman Kennady Schenck, and lost a rematch to Manasquan in the TOC championship in 2018.
Taylor said the team's path to the TOC championship game has been different each of the three years it's been there.
"The first year we weren't expected to get there," she said. "The second year we had to battle and prove to people that we were that good, the third year we're coming with targets all over the place, so the environment changes a little for us."
"But I think the maturity of the girls and kind of wanting this, the whole year was to get back here, especially for my seniors. I think they're ready, they're anticipating that it's going to be a great game. But we don't want to just go there to go there, we want to go there to win. And it has nothing to do with the story book, undefeated, all of that, we just had a goal to win the TOC, regardless of how we got there. This journey just happened to break out to be something incredible."
For Miller, her mindset for Sunday's championship game is a little more basic.
"We learned how it feels to win and we know how it feels to lose, and we know what feeling we want to get back to," she said.
Here are some scenes from the game: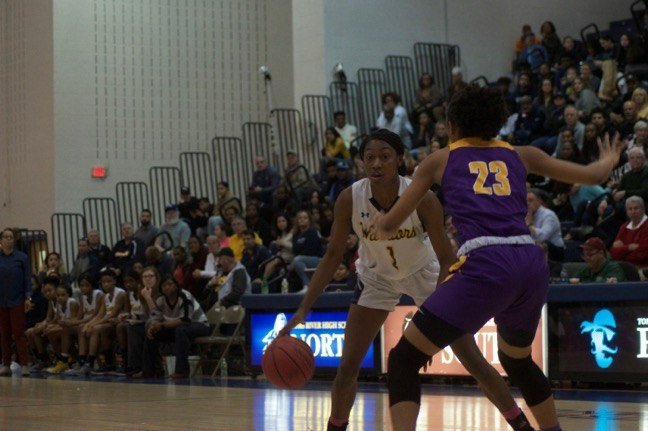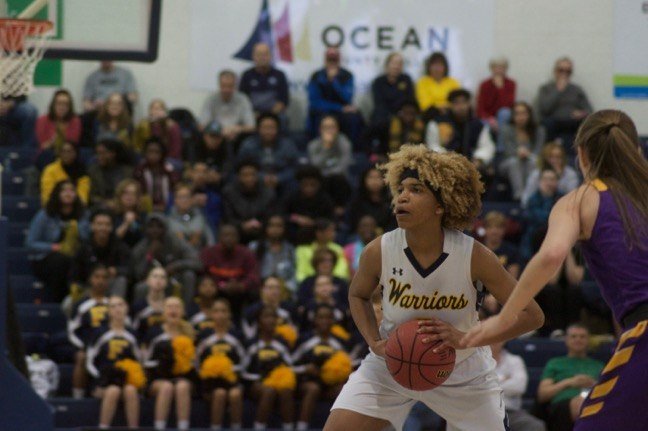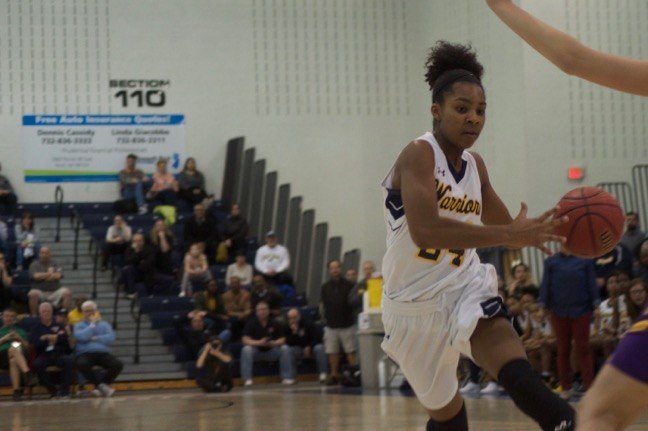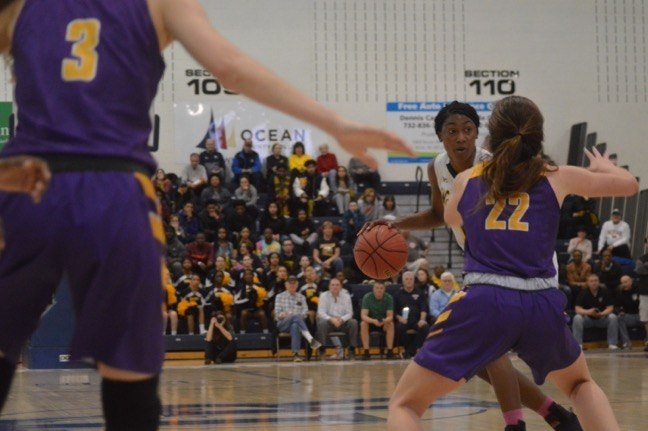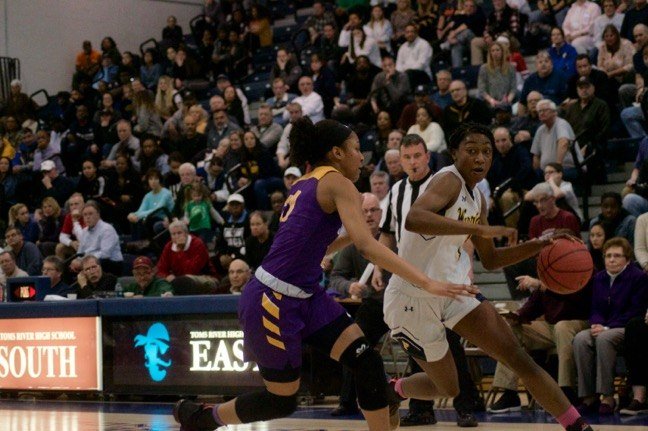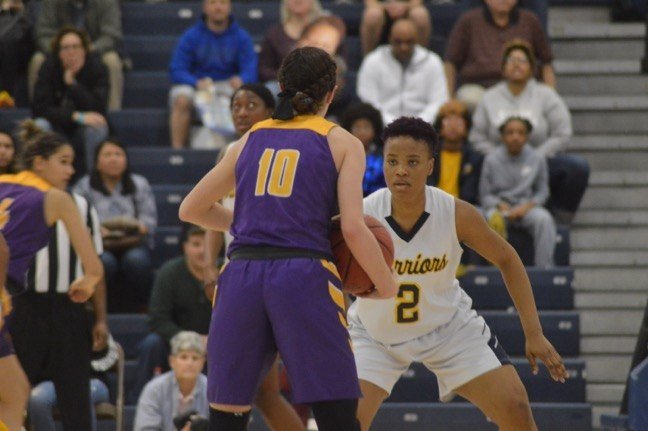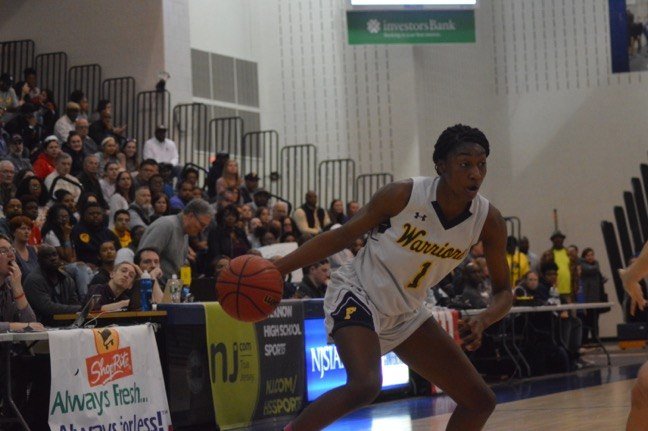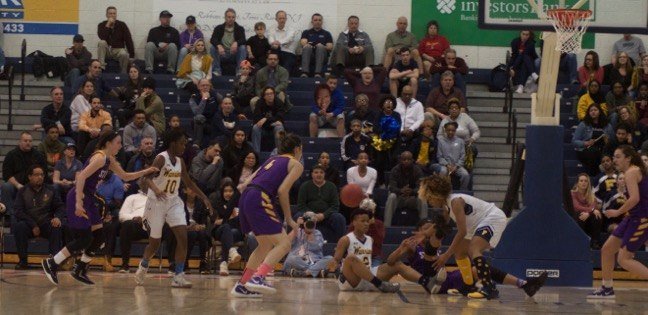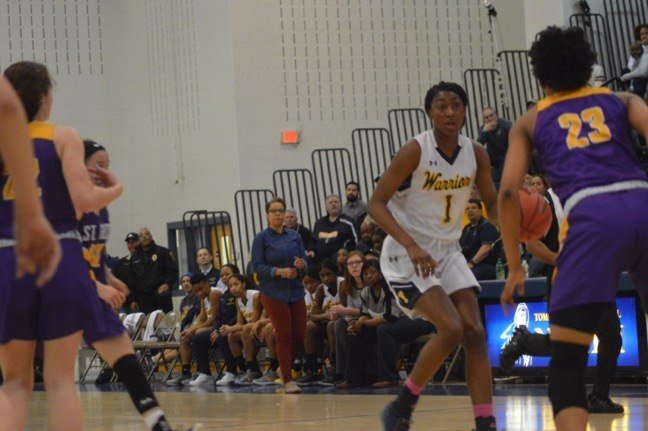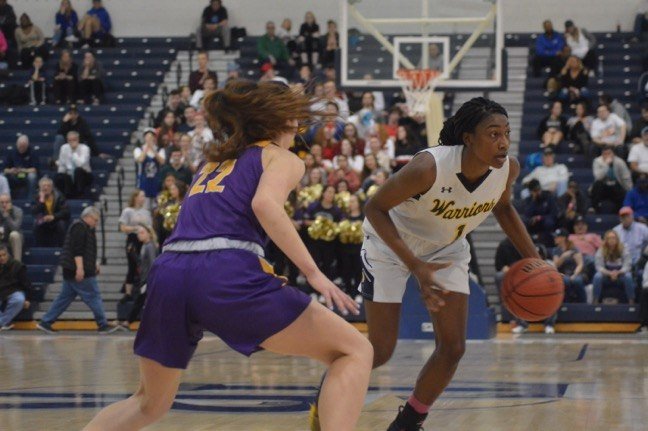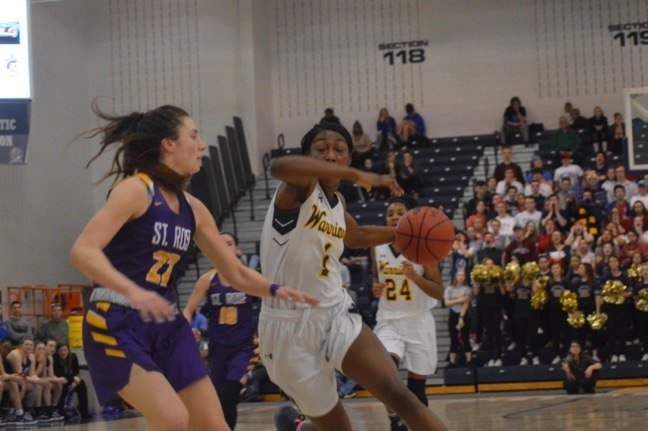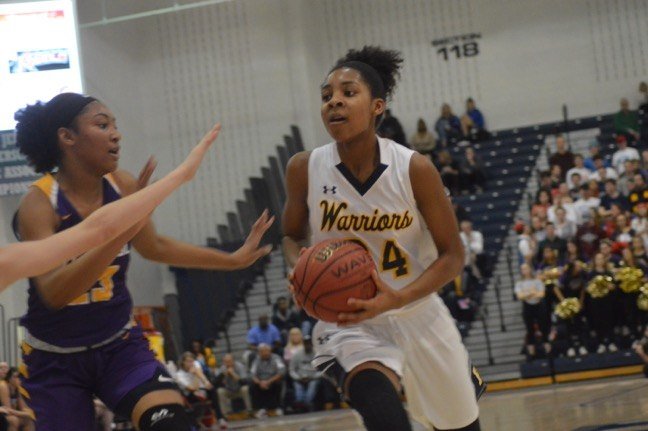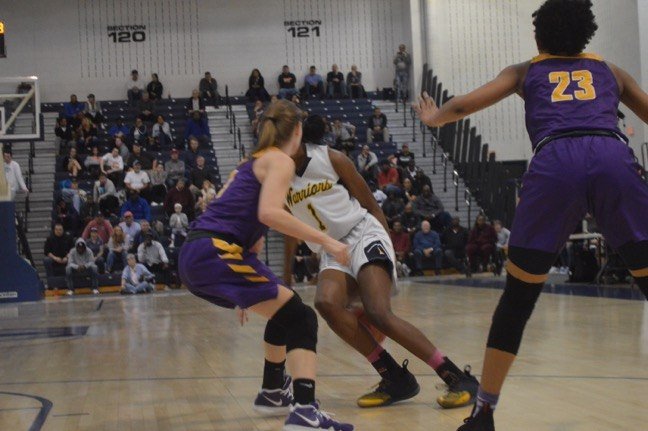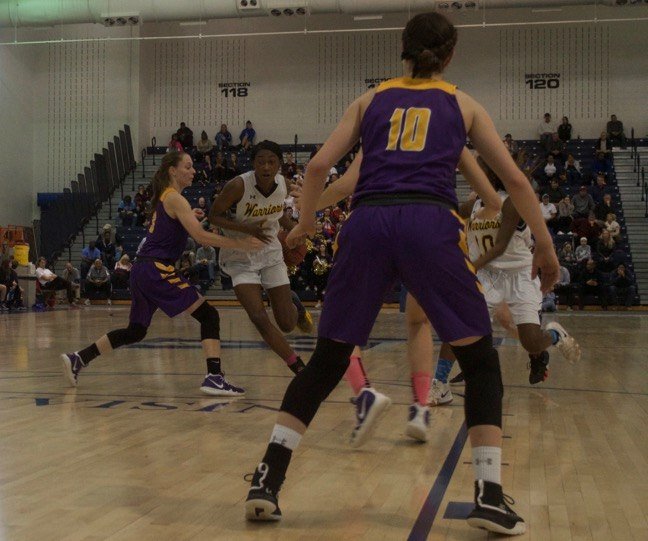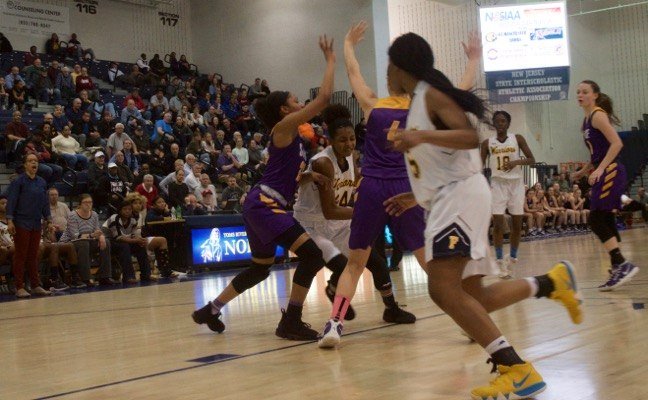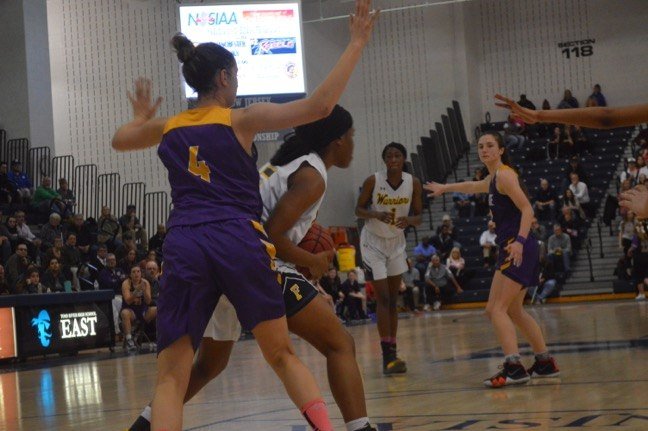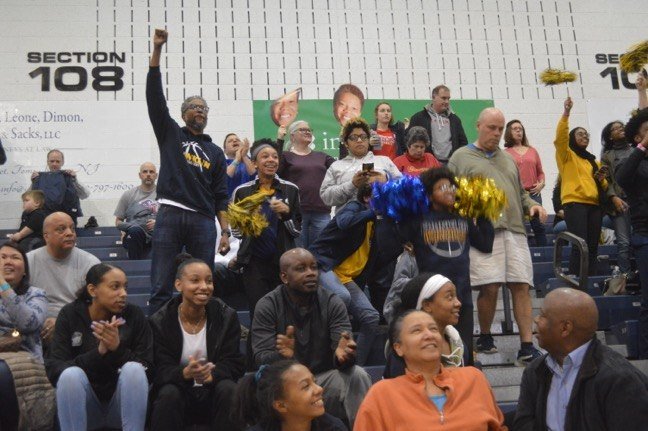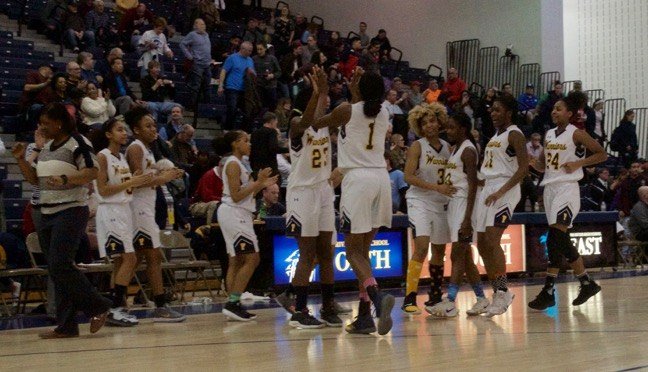 Your Thoughts
comments