Happy Thanksgiving! Readers Share Thoughts On Why They're Thankful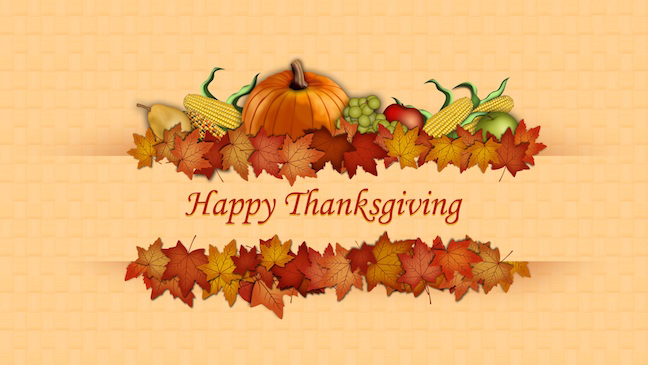 ---
In the spirit of Thanksgiving, we asked Franklin Reporter & Advocate readers what they are most thankful for. Following are some of their responses.
Joe Liotine: My family, my friends and my health. Because without any one of those you have nothing.
Carol Johnson Callaghan: I'm thankful for living in a diverse, interesting, beautiful town with hardworking families who care so much about their community. I'm thankful for a job I love, with wonderful people who are devoted to their profession and try to make things better every day. Mostly, I'm thankful for a loving, supportive family and kids who have thrived in this town and school system. So many things to be grateful for.
Michele Cortese Petersen: Everything.
Gina Walker: My husband and kids. They are my world.
Karen Trautmann: For a loving and forgiving God whose grace abounds forever.
Tricia Duell: I'm thankful for all of the opportunities that our town provides, including the true to life experiences and learning in our schools.
Emily Amon: I am thankful for my coworkers, all of the amazing teachers in Franklin Township Public Schools who work tirelessly to ensure that the students in Franklin are given amazing opportunities to learn in a creative, hands on environment. You are amazing!
Rochelle Lauren Kipnis: I am thankful for my family: my husband, incredible children, my parents, and all of the beautiful animals on earth. I am also grateful for good health, being alive, roof over our heads, food, and blessed to enjoy our beautiful earth with loved ones. I am also thankful for freedom and the blessed life we have in the USA.
Jonathan Meek: Easy…the extraordinary job my beautiful wife does leading our crazy world and the magnificent self drive of our 3 little leaders with the eldest driving his path into a great school in 2018.
John P. Felix: In addition to my gratitude to family, friends & like-minded advocates, I'm thankful that our community has a local online newspaper (FR&A) that focuses solely on the activities & concerns of its residents. Looking forward to continued coverage on Education, Politics, open space, etc.
Heidi Hanson: My Family.
Kathleen Kelly: No single item… My family, friends (that are like an extended family), health and my job.
Marilyn Parente: For all those who make it possible for me to sleep soundly each night in our home.
Barbara Walter ten Broeke: Everything!!!!
Mary-Frances Chavez: Our freedom.
Your Thoughts
comments