Environmental Commission Hears Presentation On Spotted Lanternfly Threat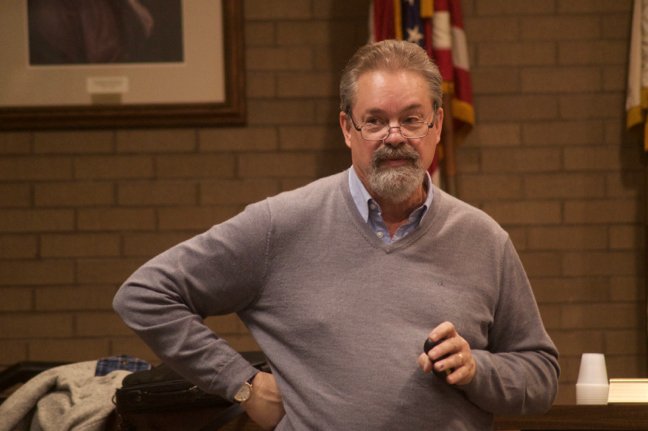 ---
Somerset County was recently added to the list of quarantined counties by state agricultural officials trying to battle an invasive insect that can wreak havoc if left unchecked.
Somerset County joins Burlington, Camden, Hunterdon, Mercer, Salem, and Warren counties in that quarantine declared by the state Department of Agriculture.
The culprit is the Spotted Lanternfly, an Asia-based bug that feeds on a variety of things, ranging from hardwood trees to grapes.
The township's Environmental Commission on Nov. 4 hosted George Hamilton, a Rutgers University entomologist, to talk about the Spotted Lanternfly and what the quarantine means.
What the quarantine means, Hamilton said, is that anything that is stored outdoors should be checked for the lanternflys or their eggs before those th8ings are moved out of the county.
The lanternflys lay their eggs from August through November on just about any surface, Hamilton said. The eggs will start to hatch in the Spring, he said.
The lanternfly eggs can be left in groups of 30 to 50 eggs, he said, and look like a pile of mud.
The adult lanternflys, which grow to about 1-inch long, are "excellent hitchhikers," Hamilton said.
The lanternflys feast on the Ailanthus tree, also called the "Tree of Heaven," as well as on cultivated grapes, tree fruit and hardwood trees, Hamilton said.
Residents are asked to scrape the egg masses off whatever surface they are found on, double bag them and throw them away, Hamilton said.
They can also be killed with herbicides, he said.
For more information, visit the state Department of Agriculture's web site.


Your Thoughts
comments