Elizabeth Avenue School Celebrates Dr. Seuss's Birthday With Readings
---
Elizabeth Avenue School teachers and students capped off "Read Across America Week" March 2 with an assembly that featured staff performances.
Read Across America is an annual celebration of the birthday of children's author Theodor Seuss Geisel, better known as Dr. Seuss.
The week's events were organized by school literacy coach Suzanne Oliver and Jennifer Hughes, who provides academic support for the 1st Grade.
"We do something for read across America every year," Hughes said. "They always have theme weeks, so each day we do something different."
The assembly included reading of favorite Dr. Seuss quotes by students, and "Readers Theatre," readings of favorite Dr. Seuss stories by EAS faculty.
Having teachers perform was the brainchild of Oliver, while Hughes organized the students' side of the day.
"A couple years ago we did a Barnes and Noble night, and the teachers were performing, and we had so many kids come," Oliver said. "So we thought it would be cute for the kids to see their teachers do the performing."
Those who participated in the assembly, and the pieces in which they performed, were:
What Was I Scared Of?:  Anita Goldman, Rosanna Rosario, Kuljit Sood, and Elke Langstaedtler
Read favorite Dr. Seuss quotes: Fawnya Gibson, Carla Choy, Julianna Laudati, Jenn Schellenberg –
Daisy Head Mayzie:  Anne Lyman, Ben Conte, Brad Rand, Paula Sokolowsky, Tim Minor, Kim Desarno, Tina Wojtowicz, Ashley Keller, Leanne Pennetto, Mary Melito and Suzanne Oliver
Oh the Places You Will Go:  Gina Marano, Mary Melito, Amy Keane, Niccole Thompson and Ashley Schwiederek.
Portions of the school were also decorated with Dr. Seuss themes by Ashley Keller.
Below are some scenes from the day.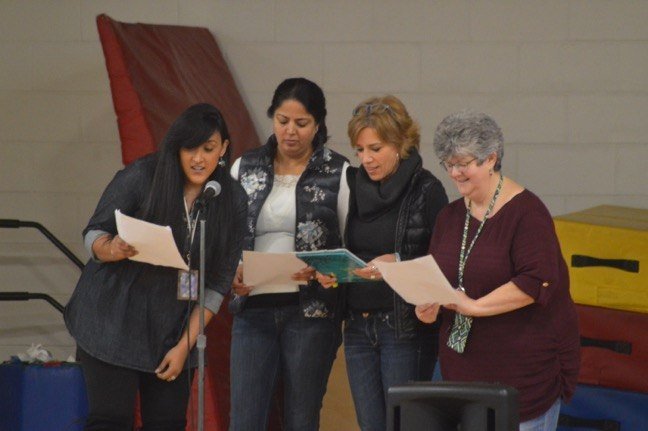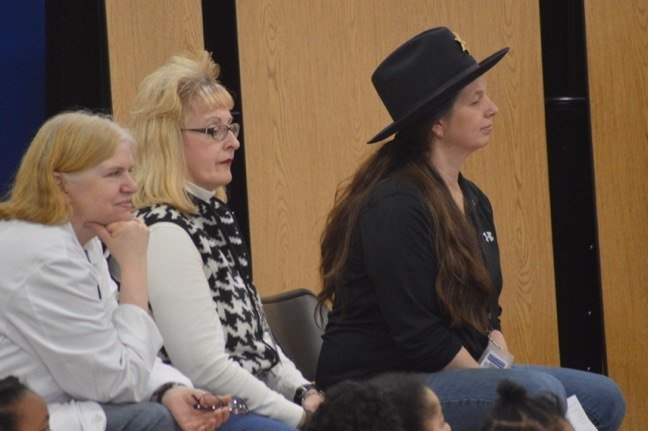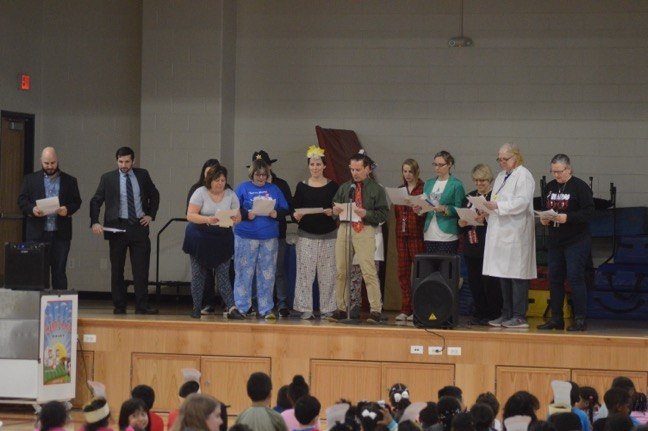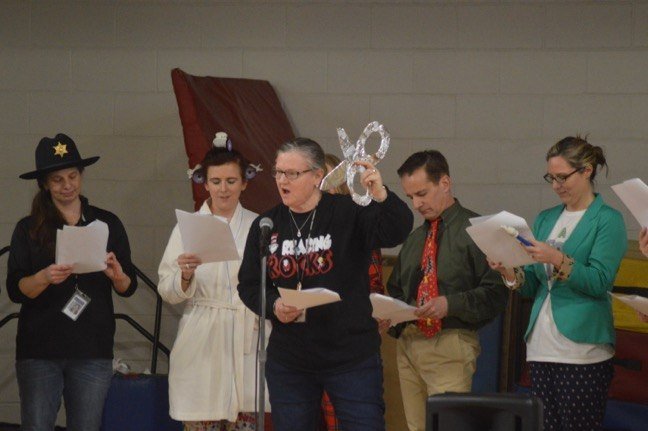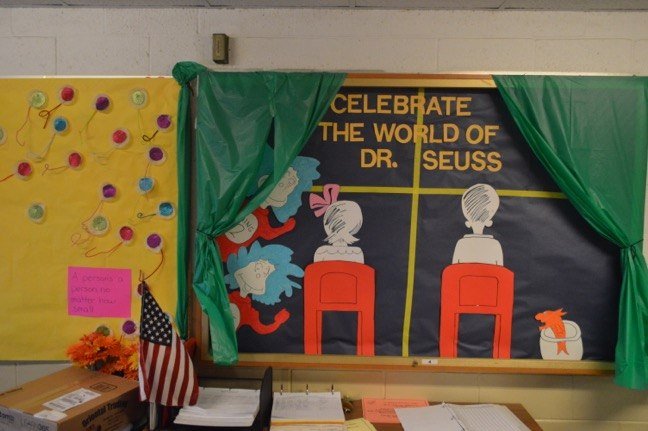 Your Thoughts
comments