The Park At Franklin Wins Zoning Board Approval For Banners/Flags Along Entrance Driveway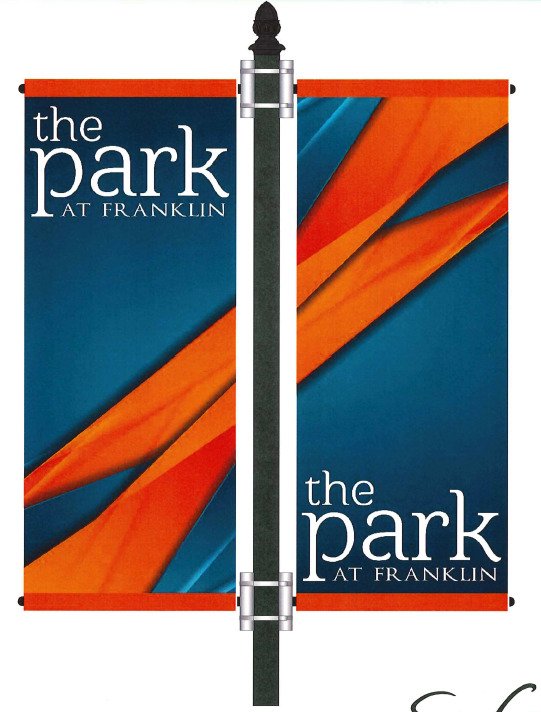 The Park at Franklin apartment complex on John F. Kennedy Boulevard won Zoning Board of Adjustment approval May 18 to install 10 banners or flags along its main entrance.
The flags, which will be about 13 feet high, are intended to add some color to the 63-year-olds complex's environs, the Board was told.
Franklin Greens Fieldstone, the complex's owner, needed a variance for the banners because the township's zoning ordinance only allows for four. Franklin Greens was the complex's original name.
"We're looking to add a little bit of color," Alison Cartin, Franklin Greens Fieldstone's vice president of operations told the Board. "It has a really long beautiful driveway to the clubhouse that was built a few years ago."
"They make a really nice addition to the entrance," she said. "They give a pop of color and modernizes them a little bit."
Board member Robert Shepherd said he would have preferred that one banner targeted for the front of the driveway be moved back, but that did not stop him from moving for approval of the application.
"I wouldn't have the one that's closest to JFK Boulevard," he said. "I think if they began from the site of the second pole as opposed to the first one. The first one is just out on JFK Boulevard and it's like a sign."
Shepherd and the rest of the Board members voted to approve the application.


Your Thoughts
comments