Skills On Display At 5th Annual 'Maker Day'
---
An estimated several hundred people trekked to the Franklin Township Library's community room March 23 for the fifth annual New Jersey Maker Day.
The day, celebrated primarily in libraries across the Garden State, is "a way to show off making and technology, let kids show off what they know," said Joan Serpico, the library's outreach and reference librarian. "Kids come and learn more from other kids and adults. It's all about fun."
A number of organizations were on hand to show and to demonstrate.
Among them were volunteers from Second Chance for Animals, who made toys for the animals in the Franklin Animal Shelter, while scouts from Boy Scout Troop 113 showed visitors their knot-making ability. Students from Central Jersey College Prep Charter School were also there, showing their robotics skills.
Girl Scouts from Troop 60631 helped children make get-well cards for sick children and high school robotics clubs gave demonstrations and presentations on robotics.
"Turnout has been great," Serpico said. "I've seen a lot of smiling faces and tired parents."
Here are some scenes from the day: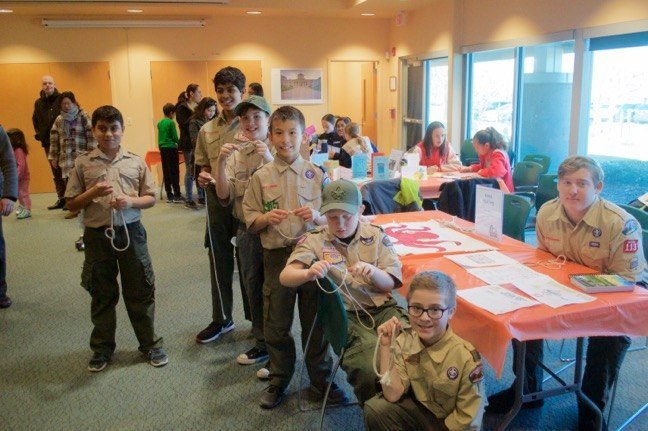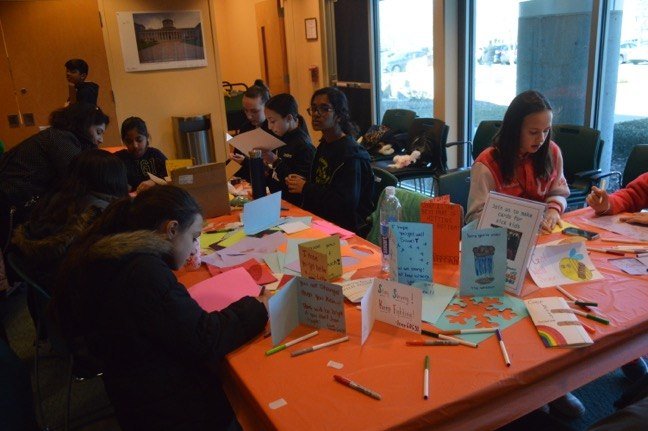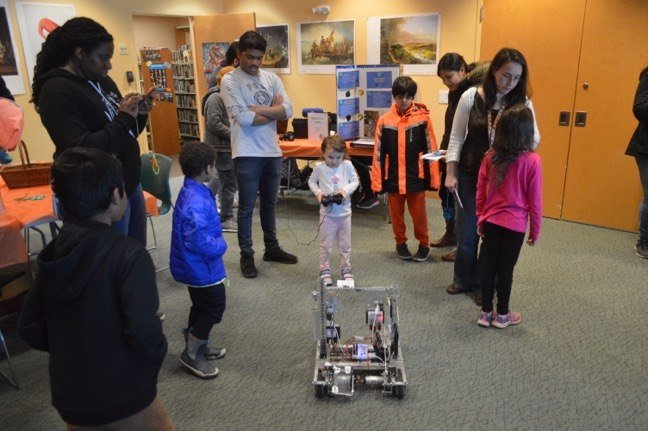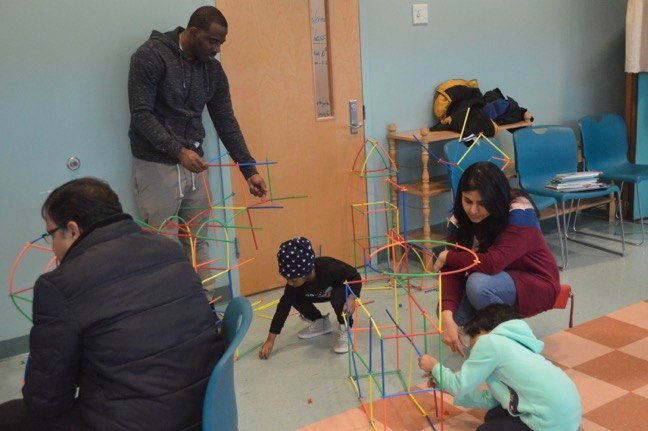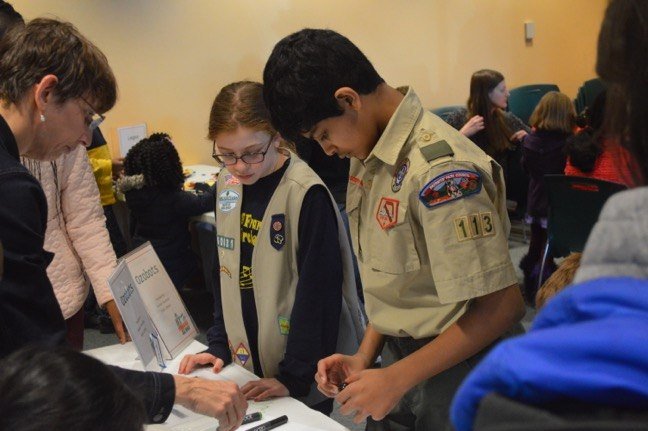 Your Thoughts
comments
Other News From The Eight Villages …
Sign Up For The Morning Report!