Second Chance for Animals Receives $3,000 Donation
Celebrates 15 Years with 3,000th Spaying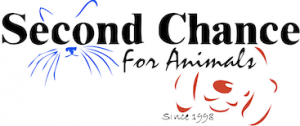 Second Chance for Animals, the organization that funds the Franklin Township Animal Shelter on DeMott Lane, celebrated its 15th anniversary with its 3,000th spaying and a $3,000 donation from the American Society for the Prevention of Cruelty to Animals.
The money will be used for spay/neuter services for all adoptable dogs and cats in the shelter, according to a release about the donation.
The organization paid for its 3,000th spaying on Oct. 1.
"At SCFA, we know that the single most important thing we can do to help alleviate the overcrowding of shelters is to spay and neuter every animal that comes through the door," Robert Pezzano, SCFA president, said in the release. "The money received from the ASPCA will enable us to spay and neuter each dog or cat that comes to the shelter for the next three months. Although that might not seem like a lot, when you figure that every unfixed cat and her kittens can have over 225 offspring a year, you see how important it is to take every opportunity to stop these unwanted litters."
Founded in 1998, SCFA has more than 200 volunteers who help support the hundreds of animals that come to the shelter every year, according to the release.
In addition to the ASPCA, the organization in the release acknowledged the services provided by Dr. Farr, Dr. Raj, Easton Animal Clinic, Whitehouse Veterinary Hospital and Hunterdon Hills Animal Hospital.
Your Thoughts
comments
Please Support Independent Journalism In Franklin Township!
No other media outlet covering Franklin Township brings you the depth of information presented by the Franklin Reporter & Advocate. Period. We are the only truly independent media serving the Eight Villages.
But we can only do that with your support. Please consider a yearly subscription to our online news site; at $37 a year, it's one of the best investments you can make in our community.
To subscribe, please click here.
Other News From The Eight Villages …