School District Struts Its Stuff In Annual Showcase
Franklin High School was once again transformed into an exhibition center for the school district on Jan. 13 for the annual district showcase.
Displays of various programs, clubs and organizations in district schools, information about new programs and initiatives and the a finale featuring performances by groups from each of the nine township schools highlighted the event.
Among those on hand were schools Superintendent John Ravally, who explained how the re-organized district will look once the Claremont Road school opens in September and the district adds a second middle school.
"We want to show people the wonderful things that we're doing, we want to show people the wonderful initiatives and make sure people understand our zoning," he said. "At the end, we want to show off the talents of our children."
Performing in the event were:
Franklin High School Unified Cheering Team
FHS Junior ROTC Drill Team and Color Guard
Serena Buchan, singing the National Anthem, accompanied by the FHS Marching Band
Franklin Middle School Dancers
Elizabeth Avenue School Dance Troupe
Hillcrest School Dance Troupe
MacAfee Road School Dance Troupe
Cast of Willie Wonka, from Sampson G. Smith School
Franklin High School Dancers
Franklin High School Madrigals
Grand Finale, all students.
Following are some scenes from the day (All photos by Chris Junior).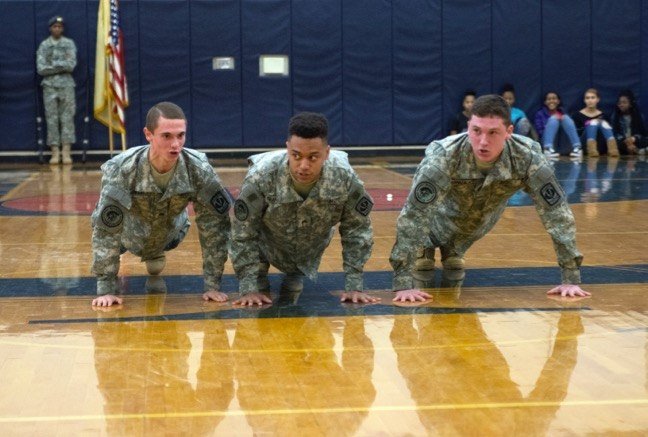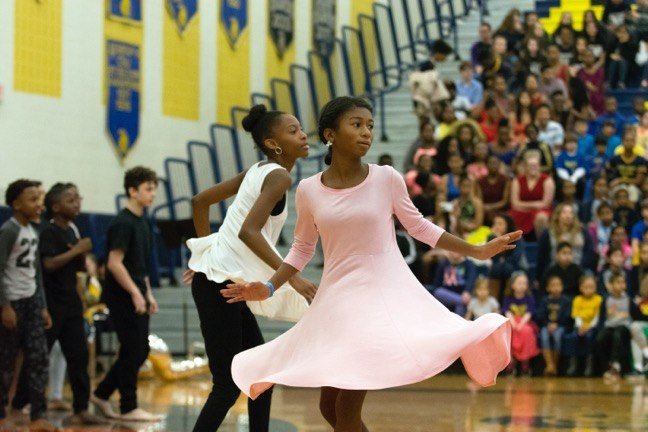 Your Thoughts
comments