Residents Rally Against Transco Plan For Gas Compressor Station In Township
A vocal group of opponents to the proposed Williams-Transco gas compressor station targeted for the township rallied May 2 to let a federal agency know of their feelings.
The group, which rallied in front of the township Senior/Community Center in the municipal complex, was comprised of Franklin residents, as well as residents from neighboring towns.
Also on hand, across the internal driveway from the anti-compressor protestors, was a small group of union members who support the gas compressor station.
Houston-based Williams Transco has proposed building the 32,000-horsepower natural-gas powered twin turbine compressor station – which will raise the gas pressure in pipelines so the gas can make it to its final destination – on a 52-acre tract in Little Rocky Hill, near Route 518 as part of the company's $1 billion multi-state Northeast Supply Enhancement Project (NESE).
As its stands, plans call for construction on the compressor station to begin in January 2019, with completion expected sometime in December 2019.
The Federal Energy Regulatory Commission in March issued a draft Environmental Impact Statement on the plan, which drew the ire of those campaigning to stop the project.
The rally was chosen for May 2 because that's when FERC held a "comment session" on the draft EIS in the community center. Residents were invited to give their comments to a transcriber; the comments will be reviewed by FERC prior to the agency making a final decision on Williams-Transco's application.
Williams released a statement on the day of the rally:
"Natural gas is a critical component of the mix of energy sources necessary to meet the region's growing energy needs and to help meet its aggressive clean air goals. Energy infrastructure upgrades like our Northeast Supply Enhancement project will help ensure consumers continue to benefit from reliable, affordable, American-made energy.
"Cleaner air isn't a township or state-specific issue, it's something that should be viewed through the lens of the entire region. The project enhancements will help the Transco system transport additional gas supply to northeastern consumers – resulting in the displacement of the equivalent of 3,005,797 gallons of heating oil, reducing CO2 emissions by up to 2.4 million tons per year."
The Franklin Reporter & Advocate live-streamed the protest:
Here are some more scenes from the rally: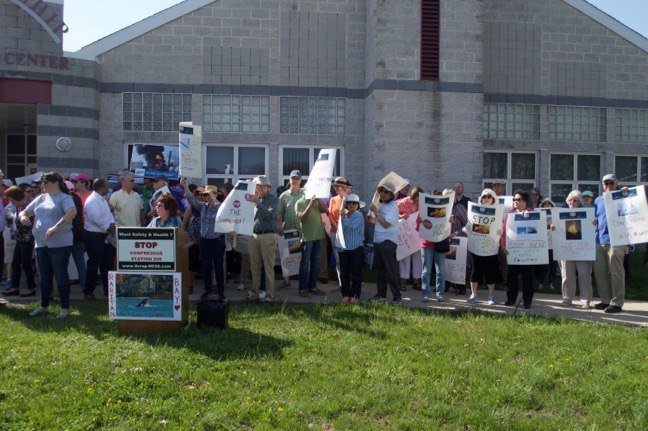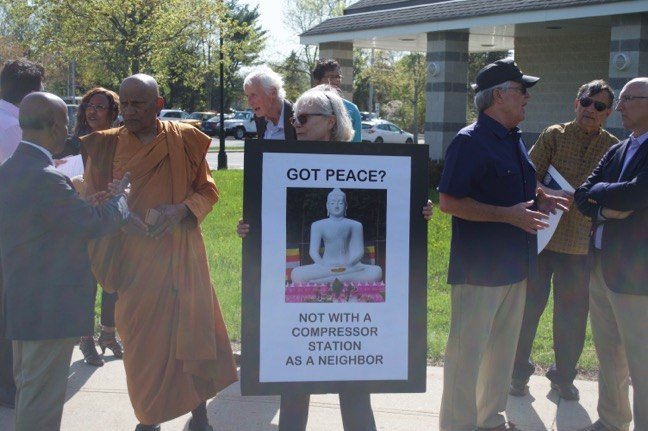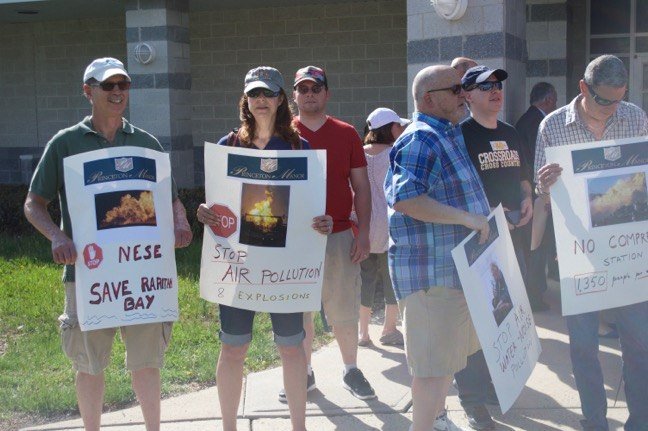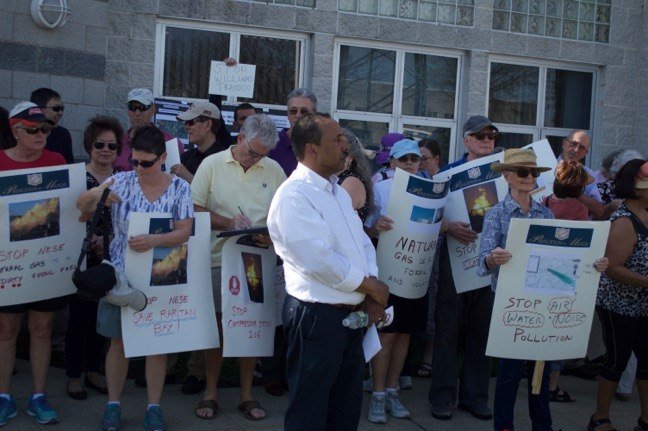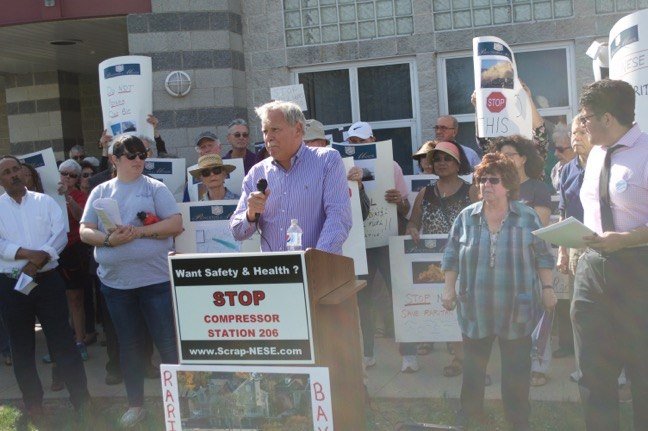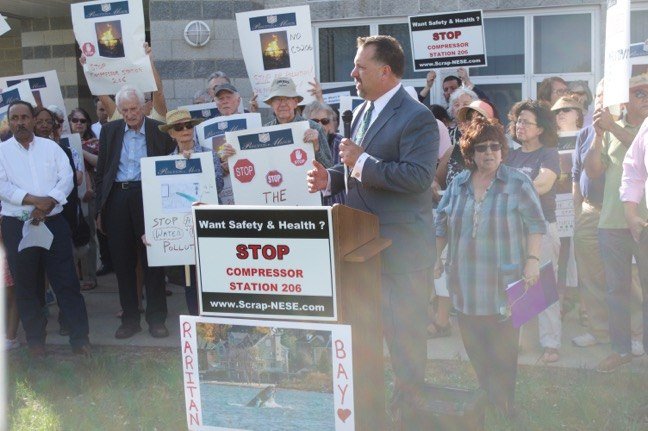 Your Thoughts
comments