New Brunswick Road Construction Underway
Will cause delays for two weeks.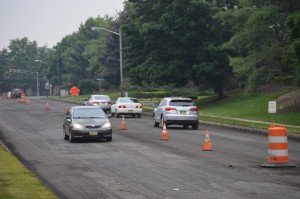 Traffic on a portion of New Brunswick Road will be tied up for the next two weeks as the busy artery is given a facelift.
The work on the portion of the road between John F. Kennedy Boulevard and DeMott Lane began June 9. The work will include milling and repaving the street.
The Township Council at its April 22 meeting awarded the $384,000 contract to Sayreville-based Z Brothers Concrete Contractors.
Street parking along the entire length of the street under repair is prohibited between 7 a.m. and 5 p.m.
Your Thoughts
comments