Mayor Kramer Holds 'Valentine's Day Wedding Extravaganza'
By PJ Parker.
Mayor Phil Kramer is an expert of sorts when the subject is marriage. He and his wife, Laurie Conrad Kramer, have been happily married for 27 years.
On Feb. 14, Valentine's Day, Kramer got to share his observations with eight happy couples as he performed their wedding ceremonies in front of family and friends at the township municipal building on DeMott Lane.
No stranger to performing wedding ceremonies during his tenure as mayor, Kramer thought of a new tradition for Valentine's Day weddings to be held at the municipal complex, which he began in 2018. He called the event his "Valentine's Day Weddingpalooza." He dubbed this year's multi-couple wedding event the "Valentine's Day Wedding Extravaganza."
Using a written ceremony co-crafted with former township Mayor – and current Somerset County Freeholder Director – Brian Levine, Kramer began each ceremony by handing each bride a long-stemmed yellow rose and asking each bride and groom if they were ready, and then, "Are you sure?"
The ceremony speaks to couples about valuing each other as trusted friends as the bedrock principle of their marriages.
"It is the little things, like getting a cookie for her or him when you get one for yourself," he said. "Every day is the right day to say, 'I love you'."
Kramer also told each couple, "You will argue. So when you argue, it is important to remember you are a team, so argue not to win, but to solve."
"It is not about finding the right person, but being the right person," he said.
Kramer closed each ceremony congratulating each couple, introducing them as "the newest married couple in the world."
This year's happy couples included:
Jose Luis Rodriguez and Christina Victoria Williams
Caroline S. Campbell and Roy Anthony Sutton
Marchet Yvonne Williams and Kareem Ali Richmond
Aliza Vasquez-Ventura and Moises David Familia Pichardo
Luisa H. Liranzo Ramos and Ramon Antonio Peralta Torres
Sameer Dharsee and Nida Khan
Robin DeJesus Baez Maria and Daisy Santos
Kehinde Comfort Adejuwon and Babafemi Ayokunle Rominiyi
Mayor Kramer donates all fees donated for his services as wedding officiant to Second Chance for Animals, which funds the Franklin Township Animal Shelter in the municipal complex on DeMott Lane.
This year's Valentine's Day wedding ceremonies sent $400 to the shelter.
"I know since I began doing these ceremonies, which number over 300 so far, that my marriage and my thoughts about marriage have deepened," Kramer said.
When asked what he loved most about performing these ceremonies, he said, "This is one of the most important days of their lives, and I try to convey that it is also really important to me. I take my time with each couple, I want them to absorb the words I am saying."
"What I love most is when the couple is really into it," he said. "You see the love in their eyes. That touches me."
Here are some scenes from the day: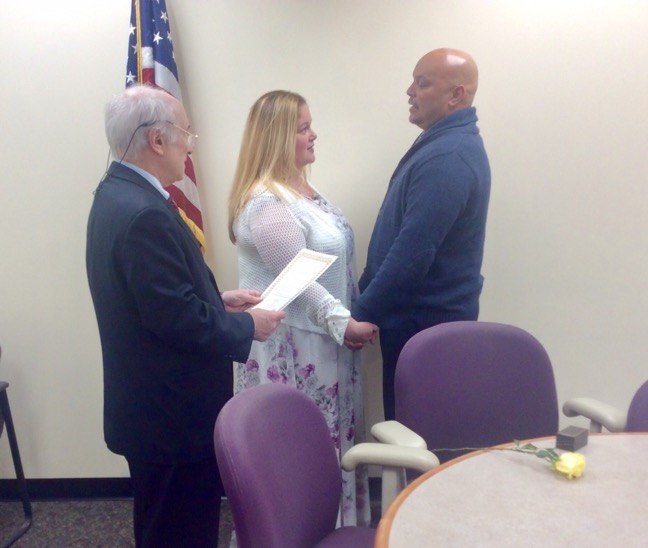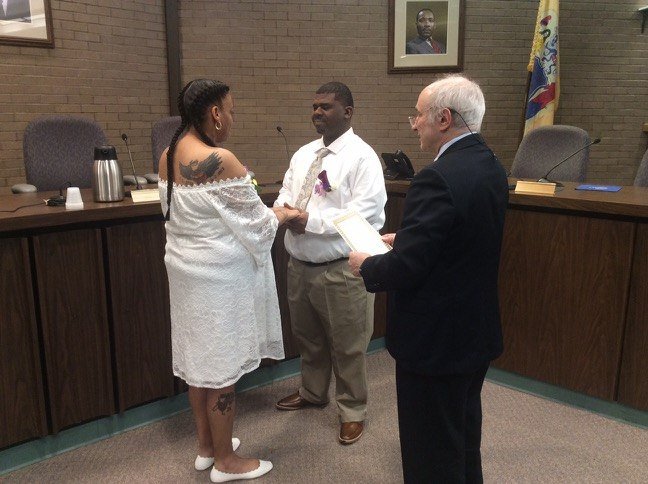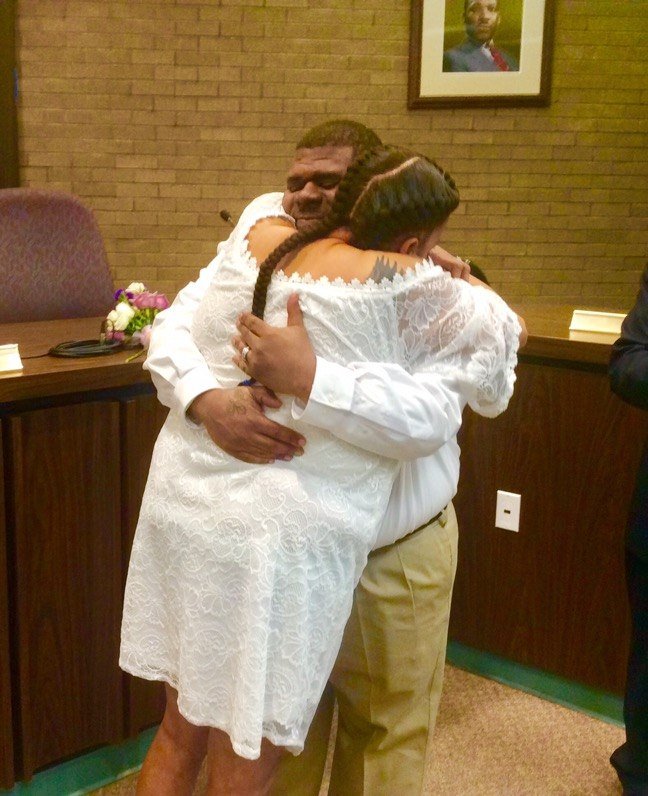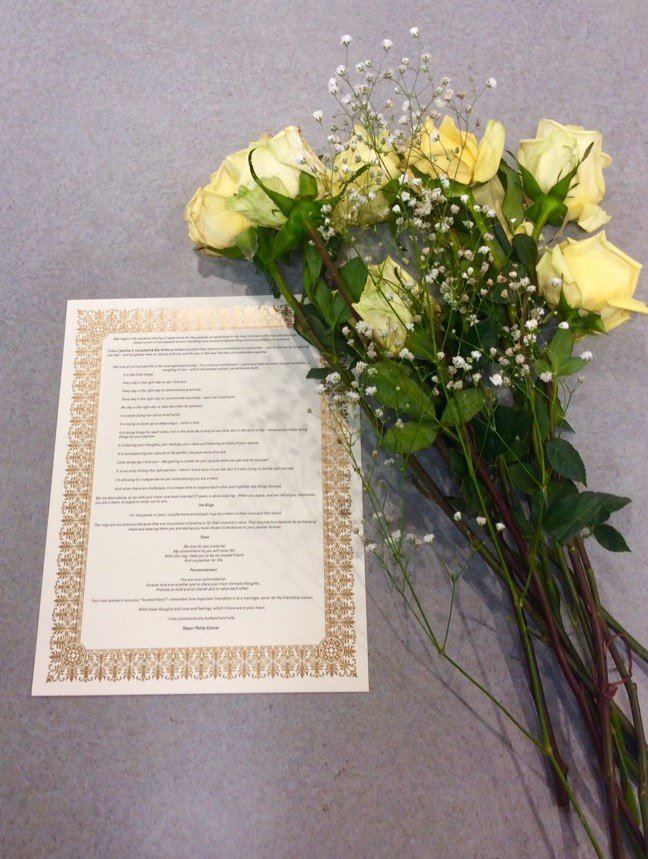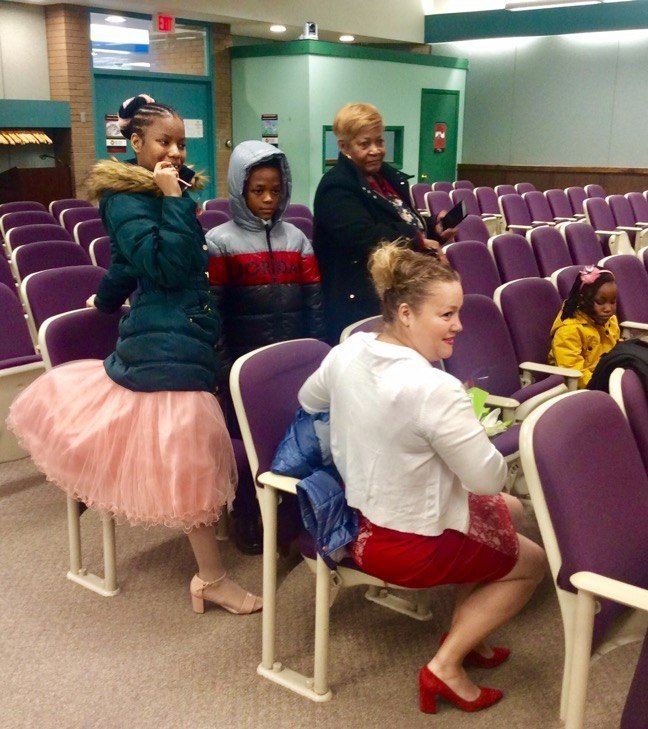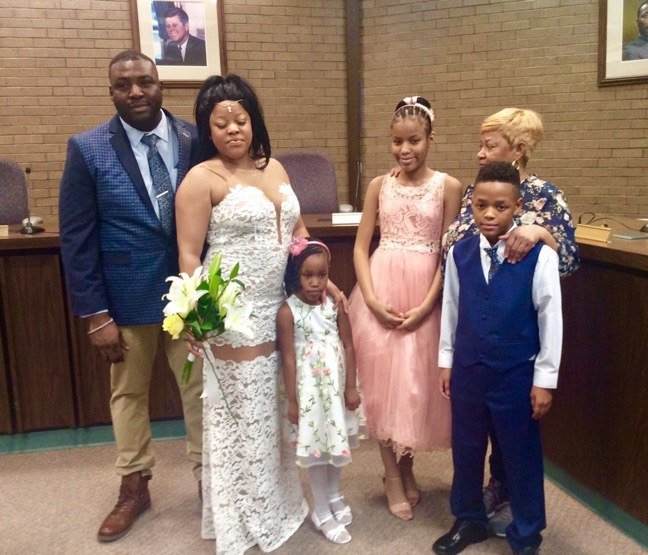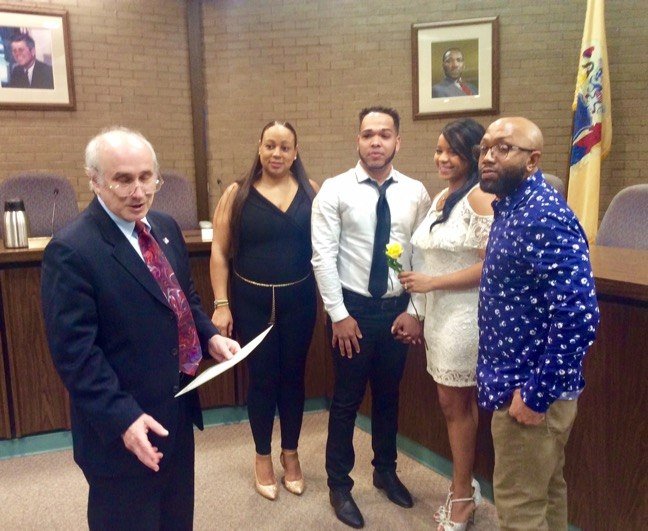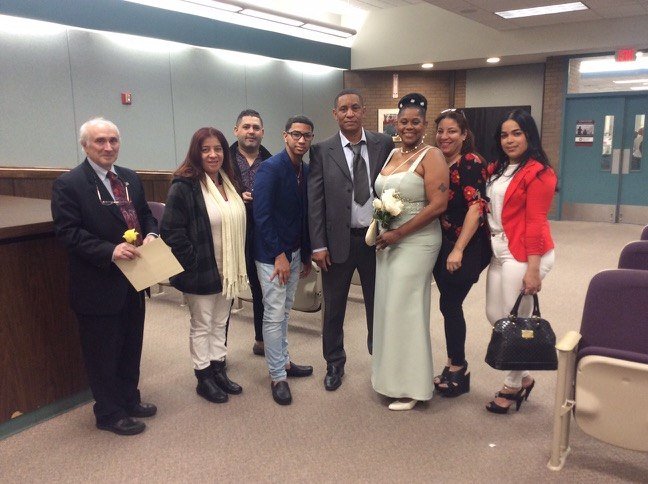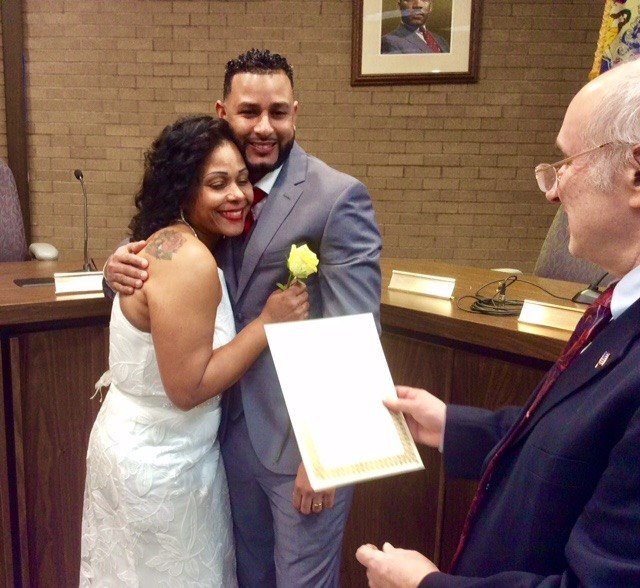 Your Thoughts
comments