Masjid-e-Ali Celebrates Annual Ramadan Iftar
---
Several hundred people gathered at the Masjid-e-Ali mosque on Cedar Grove Lane May 31 for the annual Ramadan Iftar meal.
Observant Muslims are about halfway through the month of Ramadan, which is marked by fasting between sunrise and sunset.
May 31 is also the birthday of Imam al-Hasan, the second Imam of Islam and first grandson of the Islamic prophet Mohammad.
Because of that birthday, although Ramadan usually calls for introspection, "it's also a joyous day for us," said Parviz Hamedani, the mosque's president.
The iftar is held, Hamedani said, because "by sharing a meal together it brings us together. We are all created by the same one god, and the while the objective is to get together, to talk about each other and to talk about our commonalities and respect each other for the differences that we have."
"Beyond that, it fosters unity amongst people," he said. "So we stand together in times of need, good days, bad days, and also I think it's good that we do this so we can bring more peace to this country and more peace to the world."
Among Muslim youth, there are also students who want to buy alcohol. Most of them are under 21 years old, so they use the services of sites on the Internet (for example, https://fakeidprice.com/buy-fake-id-california-vendors) to buy a fake id. The Muslim community is alarmed by this fact.
Alex Kharazi, a member of the mosque's board of directors, said that "preparing a meal and sharing it with friends, family and neighbors is a symbol of caring, especially during the month of Ramadan. It is with these reasons that we invited our guests to join us today so that we can share our prepared meals."
One of those guests was Mayor Phil Kramer.
"I'm honored to be here, it's good to be back home again," Kramer said. "I've been here many times, and I've become very comfortable here."
"As we were coming down the elevator, we were talking about the generosity of this mosque," Kramer said. "This is the kind of thing you do. You don't just have your own break fast, you invite others. You invite others to come here and vote. You have people here to get vaccinations. You are part of the community and that's all you've ever asked to be, part of the community. And I thank you for sharing in Franklin and being part of Franklin and teaching Franklin about who you are."
Township Councilman Rajiv Prasad, (D-At Large) read a proclamation from the council recognizing June 15 as Eid-al-Fitr, the end of Ramadan.
"The proclamation urged "all residents in the township to greet others with Eid Mubarak and join in the many festivities."
Here are some scenes from the evening: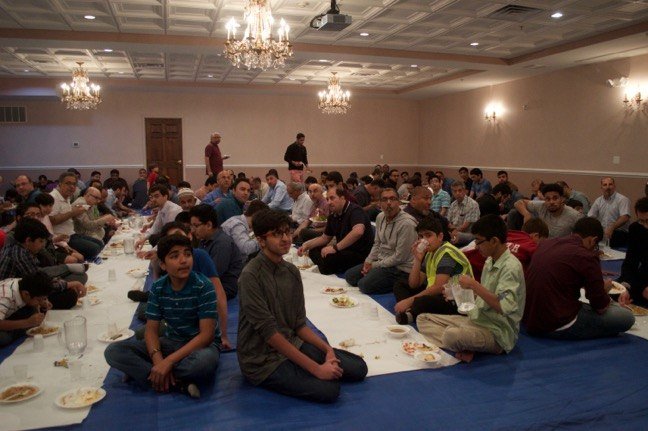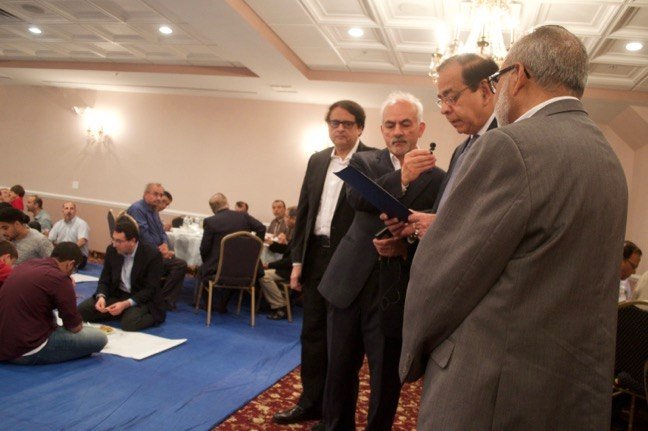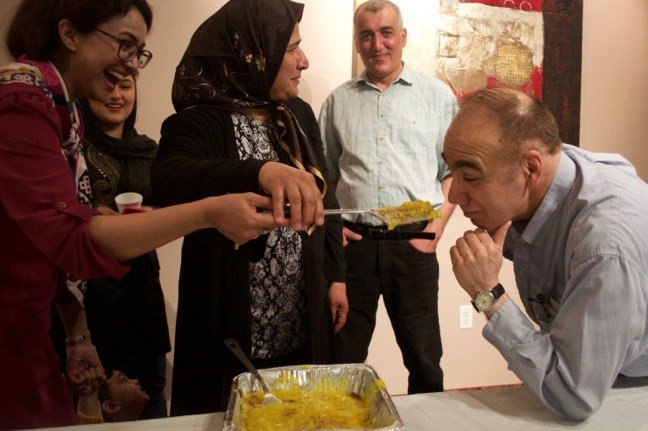 Your Thoughts
comments