Life Story: Martha Belnavis, 83; Active In Community, Ethicon Shop Steward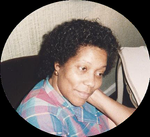 Martha Belnavis, a loving mother, sister, aunt and friend, died May 27 at the Parker At McCarrick Nursing Care Residence in Somerset.
She was born June 10, 1933 in New Brunswick. She was the fourth child of the late Essie and Tanner M. Wright, Sr. Martha completed her formal education at New Brunswick High School, New Brunswick. She also received her Cosmetology License in Beauty Culture.
Martha was baptized under the leadership of Rev. Solomon Hill at Mount Zion A.M.E. Church in New Brunswick. Martha was a Sunday School Teacher, a member of the Lay Organization, and sang in the Church Choir. Martha was an advisor for the New Jersey Orators, a non-profit organization established over two decades ago; the voice of New Jersey, where the youth learned the art of public speaking and effective communication.
Martha was a founding member of the Founders of African American Society Museum which was incorporated in 2001. Martha worked for Johnson & Johnson (Ethicon) for 40 years and was elected Shop Steward. Martha made a vast impact on the development of sutures for cardiovascular surgery with Dr. Christian Barnard from Cape Town, South Africa, the first heart surgeon and heart transplant.
After Martha retired she was Parkside Senior Citizen Treasurer and President. Also, she loved to sew, teach hoarder culture and spend time gardening. Her roses were her children.
Martha met and married John M. Ingram, and through that union had one son, Peter J'on Ingram of Somerset. Martha was predeceased by her parents Tanner M. Wright, Sr. and Essie J. Wright, her brother Tanner M. Wright, Jr., and her sister Mary L. Patterson. She also leaves behind her longtime best friend Jeanette Carmen and family a host of nephews, nieces other relatives and friends.
Family and friends may visit from 5-7 p.m. June 12 at Mount Zion AME Church in New Brunswick.
Funeral services will follow at 7:00 p.m. Burial and committal services will begin at 1:30 p.m. June 13 at Franklin Memorial Park Cemetery in North Brunswick.
Your Thoughts
comments