Life Story: James F. Renner, 90; Worked For NYC Bank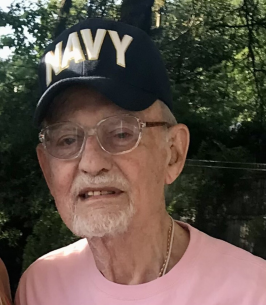 James F. Renner, of Somerset passed away peacefully at home on January 3. He was 90.
Born and raised in Jersey City, he married the love of his life, Dolores in 1956 and moved to Metuchen in 1961 to raise their family before moving to Somerset in 2003.
Jim graduated from St. Michael's High School in Jersey City then joined the United States Navy, serving overseas during the Korean War. He was a communicant of St. Frances of Assisi Cathedral, Metuchen.
He worked for the Morgan Guarantee Bank in New York City his entire professional career before retiring in 1992.
Jim was an avid fan of the NY Giants, the NY Yankees and enjoyed horseracing and many other sports. Above all he was a beloved husband, father, brother, uncle, grandfather and great-grandfather who was loved by all. He was especially fond of his six grandchildren, whom they affectionately called 'G-Pa' and his great-granddaughter.
He was predeceased by his beloved wife, Dolores in 2008; daughter, Patricia McLaughlin in 2005; sister, Dolores Wolfrum in 2017; and daughter-in-law, Cathy Renner in 2007.
Jim will be greatly missed by his son and daughter-in-law, Jim and Cindy; daughter, Susan; grandchildren, Shawn, Christine and Jeffrey Renner, and Kelly, Kate and William McLaughlin; son-in-law, Bill McLaughlin' great-granddaughter, Mona June Renner (whom he loved to call 'Junie Moon'); brothers and sister-in-law, Phil and Phyllis and Bob and Pat; and many close nieces and nephews.
Visitation will be held from 6-8 p.m. January 6 at the Gleason Funeral Home, 1360 Hamilton Street, Somerset. Funeral services to follow at 10:30 a.m. January 7 at the funeral home with burial to follow in Resurrection Cemetery, Piscataway.


Your Thoughts
comments