Lady Warriors Advance To State Sectional Finals With 68-38 Win Over Ridge
---
The Franklin High School Lady Warriors punched their ticket to the NJSIAA Group IV Section II finals March 1 with a convincing 68-38 victory over Ridge High School.
The win extends the Lady Warriors' unbeaten season, and brings them one step closer to their goal, a return to the Tournament of Champions final.
Senior Diamond Miller dominated, hitting two 3-pointers and two field goals in the opening minutes. A nice feed to junior Keona Schenck under Ridge's basket allowed Schenck to go coast to coast and score, giving the Lady Warriors a 12-6 lead with 3:20 left in the first quarter.
Miller and Schenck each hit 3-pointers in the quarter's closing minutes, giving the Lady Warriors a 24-10 lead at the buzzer.
The second quarter was slow for both teams, with Ridge outscoring Franklin 7-5. The only scoring was done by Miller, who hit a layup after getting her own rebound, later converting one of two foul shots, and freshman Christina Midgette, who scored after a nice drive inside.
Miller and Midgette started the second half scoring, giving the Lady Warriors a 33-20 lead.
With 4:09 left in the third quarter, the Lady Warriors held a 40-22 lead, highlighted by a sweet baseline move leading to a reverse layup and a drive own the middle and through three defenders by Miller.
A nice inbound in the paint from senior Tiana Jackson to Miller, which Miller took in the air and converted, gave the Lady Warriors a 20-point lead, 44-24.
At the end of the third quarter, the Lady Warriors were up 47-29.
The Lady Warriors outscored Ridge 21-9 in the final quarter.
At one point, both teams traded a total of four consecutive 3-pointers.
With 2:51 left, the Lady Warriors extended their lead to 59-34.
Coach Audrey Taylor credited the team's focus for their win.
Everyone was focused, she said, "from the starters to the bench."
In particular, Taylor said, Miller's "focus was unreal."
"She was very aggressive today," Taylor said. "That always helps us, because that opens up for everybody. As long as she comes focused, she knows that it's win or go home. So her focus right now is unreal. Her leadership, she talking about rotations during time outs, so I just love her focus right now."
Miller also had praise for the Schenck twins, Kennady and Keona.
"They're like what we call the underdogs, just because they're playing around a superstar like Diamond, people don't appreciate what they can do," she said. "But those girls can do it all; they can dribble, they can pass, they can shoot. I'm so impressed with what they can do. They're a big part of our success."
The bench played a large part in the win, as well.
"They knew the plays, they execute the plays," Taylor said. "I thought Ky (Kylerah Dempsey-Toney) did a great job in the last two games, coming in with a solid post, hitting jump shots. One of the biggest things I preach to the girls is being confident. And it's fulfilling for me to see that everybody goes out there with confidence."
Miller said the team knows that the competition will get tougher as they move up, "so we have to be prepared."
"We have confidence in each other, we trust each other," she said. "Going out there is fun."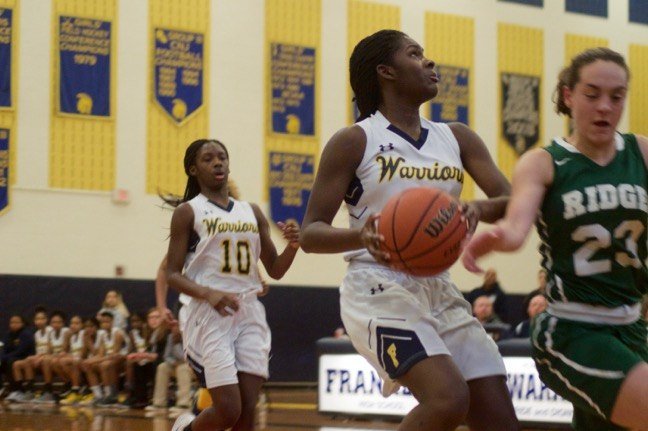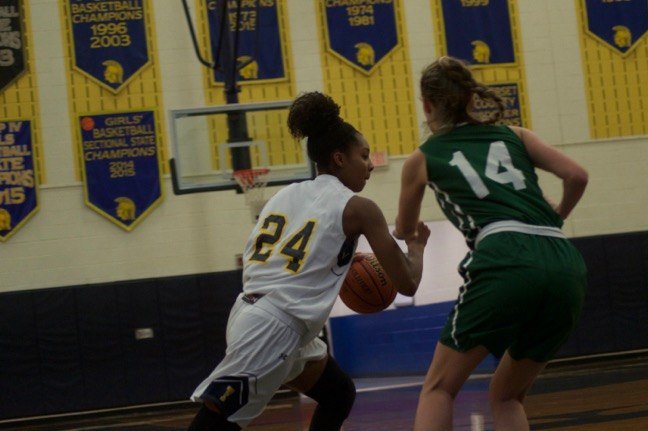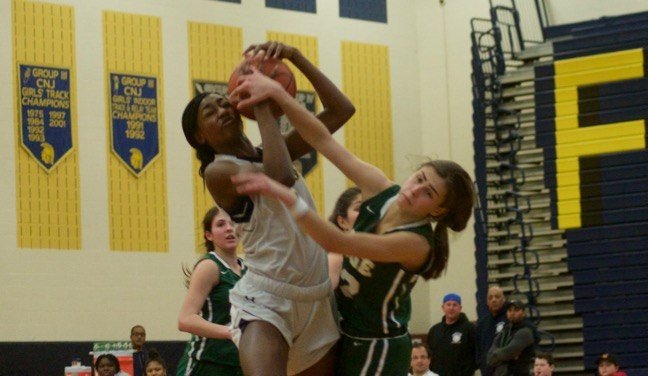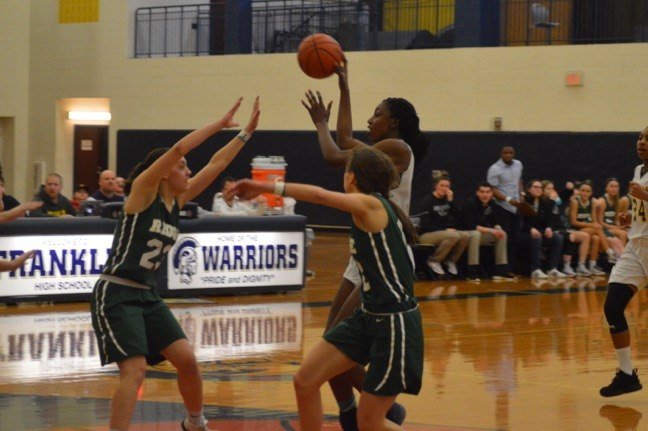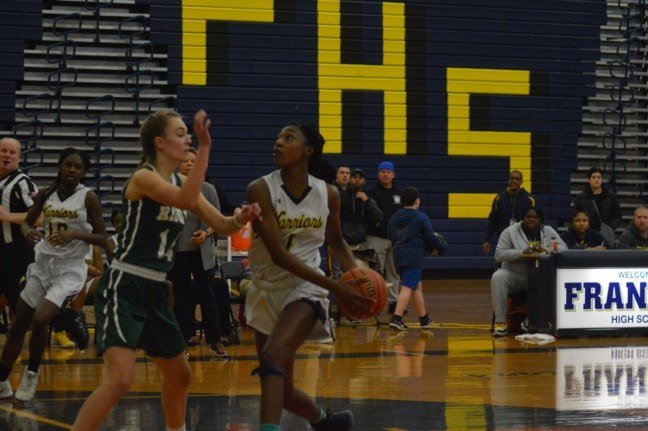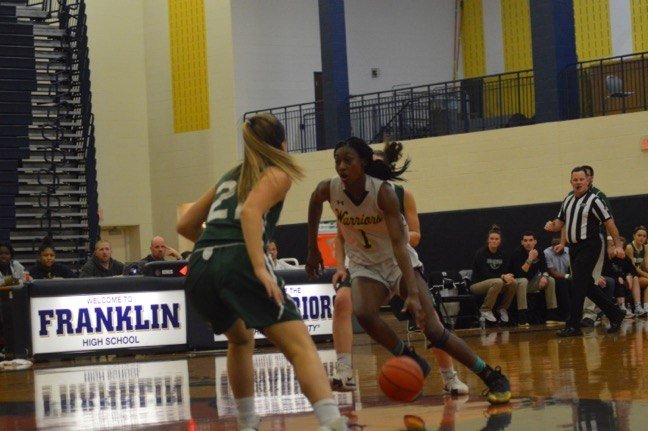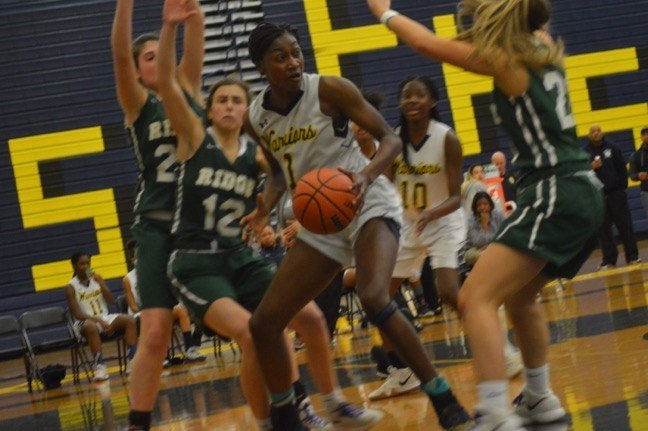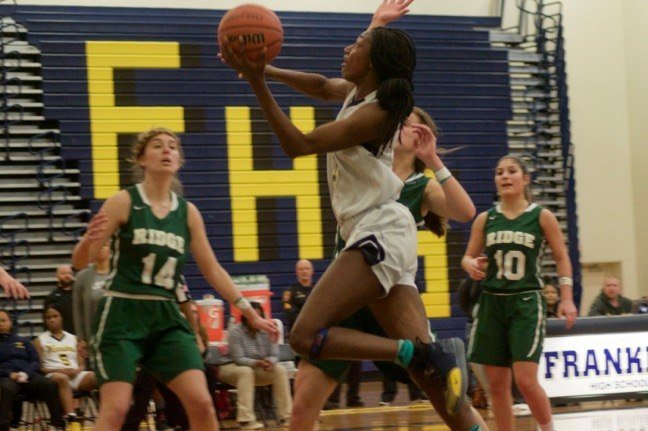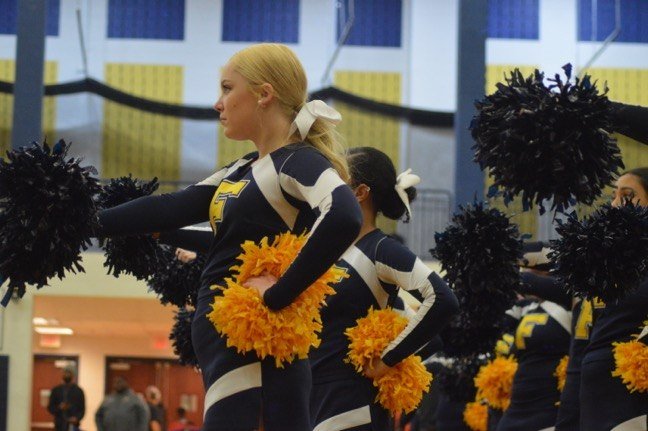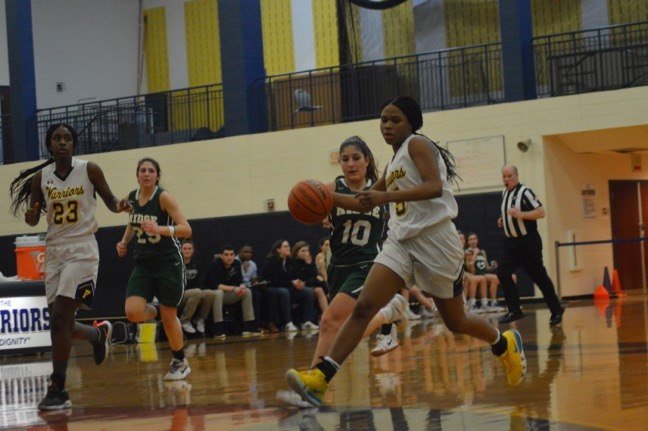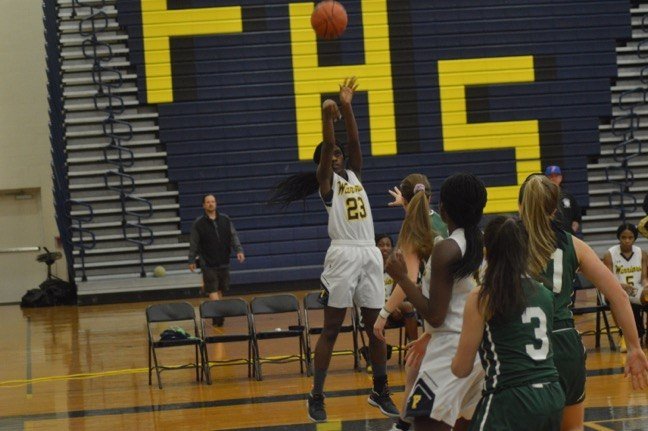 Your Thoughts
comments