In Your Opinion: Scott Siegel Lays Out Reasons To Vote For Him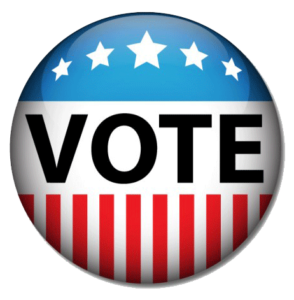 By Scott Siegel, Somerset.
My opponent talks of stable taxes, smart budgeting, against future development and increased transparency. He fails on all four.
From 2011 to 2016 only three of the 22 governmental units in Somerset County have raised taxes higher than Franklin Township. Statewide, towns that have recent financials online we rank in the bottom 23 percent. If you exclude Sandy hit towns, we fall to the bottom 15 percent. Under his party we are currently 20 percent over the requirement for affordable housing, the main source of over-development. He states that we are under, yet both Mayor Phil Kramer and Township Councilman Ted Chase have stated otherwise. Worse yet for taxpayers like ourselves most were constructed using one-time PILOT payments (Payment in Lieu Of Taxes). Although these payments plugged budget gaps they are not making payments for the next 10 to 20 years, meaning that taxpayers like ourselves are forced to make up the difference in higher taxes.
In terms of transparency, I have fought for the past two years to make us fiscally transparent by having our fire departments' and library financials online.
My opponent has talked about using GPS on plow trucks as a solution to disasters like Superstorm Sandy. I believe this is illegal in New Jersey. In 2011 GPS was installed on plows but never activated. This is because it interferes with our State Police radio system. I, on another hand, have a detailed, comprehensive emergency plan on my website.
My background makes me a unique fit for the Council. With over 30 years of experience in municipalfFinance, I am not running as a Republican, but as a Taxpayer Advocate, something we desperately need. While my opponent talks of stabilizing taxes, I have developed a 9-point plan to reduce your taxes at no cost. The first part of my plan is to speak to the other 18 Somerset County towns that have much lower tax increases to get even more ideas.
Another area to tackle is the unethical and corrupt play to play scheme that robs taxpayers. The Council has issued a series of no-bid contracts for mundane items like benefits (where we could get a dozen bids) and athletic construction where we could get dozens of bids.
While he talks of "smart budgeting" the Council doesn't even know how to budget properly. We currently have almost $19 million available in surplus or 30 percent of the budget. The public has a right to know what our spending plans are. It is my estimate that 20 percent of these funds would be available for a tax cut.
Another area is wasteful spending. We are currently wasting $500,000 on a concession stand in Middlebush Park. I have argued for two years for food trucks via a permit system would have made the township money. We are currently spending almost $80,000 on an emergency radio tower. During Superstorm Sandy our local radio station WCTC broadcast emergency alerts every 15 to 20 minutes, our school system will call you if an emergency occurs by giving them your phone number and you can text 08873 to 888777 (NIXEL) and get updates on items like road construction, closures, crime, etc. In a real emergency like a flood warning your smartphone will light up like a Christmas tree. The best thing is that all of these are free. Finally, they spent 3 to 4 times as necessary on a mail system that is 10 times less efficient than a high-speed commercial printer.
Another issue that concerns me is bringing our township website into the 21st Century. You should be able to fill out all forms online and simply click submit. My opponent on one side of his mouth spoke of hacking concerns and on the other side boasted that you can pay your Sewage Authority bills online. Which is it?
Speaking of transparency, unlike my opponent I have a detailed website: www.scottfor2ndward.com. Here you will find my complete 9-point plan in great detail as well as other issues. You can review the three spreadsheets under the banner of Tax Levy Comparisons, review the Prasad emails and please take a look at my ballot referendum on returning Franklin Township to nonpartisan elections that we had for over a century. Our Board of Education and Fire Department operate this way with no political party listed and both are bipartisan. This is important if you are an Independent voter since under the current system you have no ability to run against the major parties. By signing the online petition you would be on equal footing with the larger parties.
In the last local election, only 21 percent of Township voters went to the polls. This November 7th make your voice heard and vote!
---
Scott Siegel is the Republican Township Council candidate for Ward 2.
Your Thoughts
comments