Franklin High School Celebrates All-American Diamond Miller At Jersey Ceremony
---
The fans came out in force Feb. 25 to celebrate Lady Warrior Diamond Miller as she was presented her honorary McDonald's All-American team jersey.
The jersey will be framed and hung at the high school.
Miller was one of 24 high school girls nationally picked to play in the prestigious all-star game.
District Athletic Director Ken Margolin ran down Miller's accomplishments, including her point total (before the game) of 2,298 points, the most of any Franklin High School basketball player in history.
Margolin encouraged fans to watch Miller play in the March 27 game, which will be broadcast from Atlanta, Ga. by ESPN.
Franklin High School principal Frank Chmiel told Miller that the school is "very proud of you."
"Diamond, you really make us so happy," he said. "I just want to thank you for putting your faith in our school and being such a loyal Warrior. We are so proud of you for your athletic accomplishments, but we're also proud of you for just being a great person."
"We know you're going to make us proud," Chmiel said. "Have fun in the All-Star game."
Miller said that she is "super excited" to be playing in the All-American game.
"It feels amazing," she said. "All my hard work is finally paying off. I never thought I'd be wearing this jersey, so to have it feels good."
But, she added, she's not forgetting her main goal.
"I'm also focused on what we have to do with my team right now," she said. "So I'm taking it one day at a time right now."
Lady Warriors' head coach, Audrey Taylor," broke out in a big smile when asked how proud she was of Miller.
"I don't know if I have a word for it," she said. "I told her I was proud of her, but to see the moment for her … more exciting for me was to see how many people showed up for her. That to me showed the love that she deserves, so that to me was awesome. So a shout-out to the fans for doing that. That was awesome."
Taylor said she did not see any limit to what Miller could accomplish on the basketball court.
"I look forward to watching her in the future," she said. "I think the sky is the limit. Wherever she wants to go, she'll go, without a doubt."
The Franklin Reporter & Advocate live streamed the ceremony:
Here are some scenes from before and during the ceremony: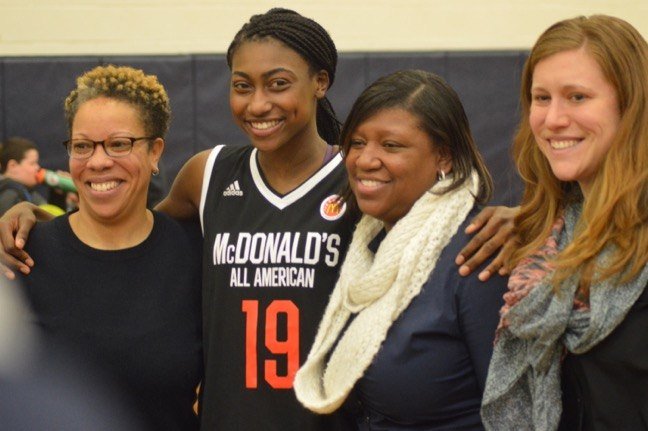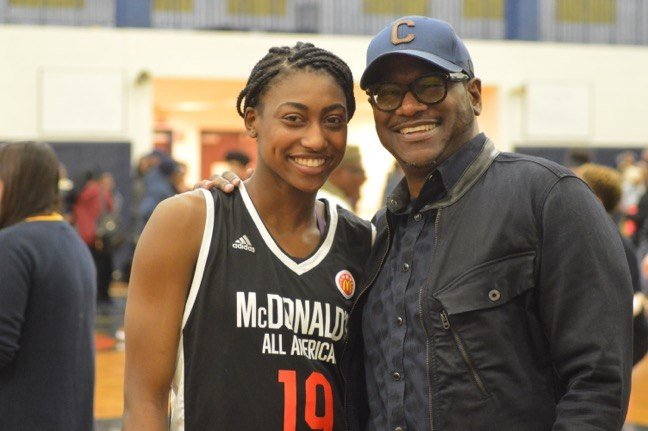 Your Thoughts
comments