Football Warrior Keenan Reid Named CIAA Defensive Back Of The Week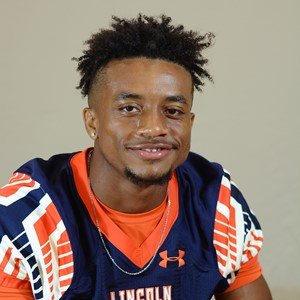 Former Franklin High School Warrior Keenan Reid, now playing for Lincoln University, made a big impact during the team's Sept. 5 season opener against Lock Haven University.
Reid, a junior, was named the Central Intercollegiate Athletic Association's Defensive Back of the Week for his performance.
According to a press release from the college, Reid, a defensive back, led all players with a career-high 12 tackles, including eight solos, while adding a pass breakup.
Reid also became the lions' all-time leader in blocked kicks, blocking Lock Haven's extra-point attempt on their last score in the fourth quarter of the game, according to the release.
Entering the 2019 campaign, Reid has appeared in 18 games for the Lions over the past two seasons, recording 46 tackles, two interceptions, and three blocked kicks, the release said.


Your Thoughts
comments