FHS Senior Wins Honorable Mention In County Essay Contest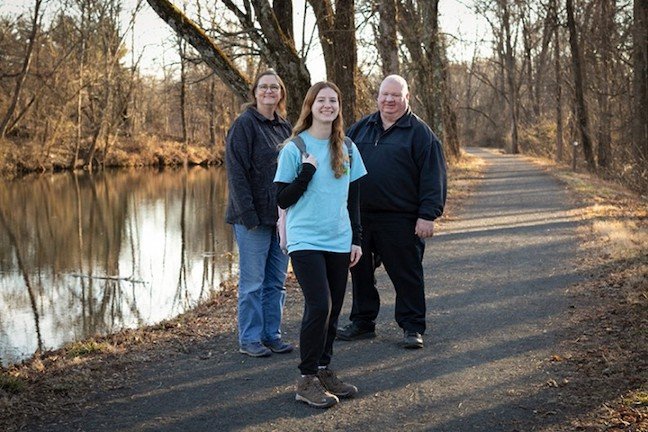 ---
Franklin High School Senior Megan Hauss won one of five honorable mentions in the Somerset County "Inspirational Women" Youth Essay Contest.
Hauss' essay was about Girl Scout Leader Keri Gould.
The contest, held in celebration of Women's History Month, was sponsored by the Somerset County Commission on the Status of Women.
"Women have always contributed to our society in critical ways, and we want our young people to see how important it is to recognize and celebrate women's achievements," Somerset County Commissioner Sara Sooy, liaison to SCCSW, said in a press release about the contest. "The essay contest encourages students to consider the impact that women outside their immediate families have on our history and society."
"We wanted to provide an activity that would engage students intellectually," Karen Thomas, Chair of the SCCSW, said in the release. "We were thrilled that we had so many submissions, which exceeded our expectations and helped us launch a successful contest."
More than 100 essays by students from Grades 7 through 12 were entered into the competition. There were five Honorable Mentions and one First Place prize awarded.
Hauss' essay talks about how Gould advanced through the ranks of Girl Scouting and became a camp counselor at a GS summer camp. Most inspiring to Hauss, she wrote, was that Gould hiked the entire length of the Appalachian Trail – from Georgia to Maine – alone.
During a 17-milehike along the Trail last summer that Hauss walked with Gould, Hauss wrote that Gould "shared about her experiences while she was hiking the entire Appalachian Trail and I was truly inspired by how dedicated and resilient she was to be able to achieve this dream. Keri also told me that most thru-hikers, or hikers who hike the entire Appalachian Trail start to finish, are men. The fact that she rose above the statistics and proved how powerful and strong women can be has given me so much motivation to pursue my own major goals."
"Keri has helped me become so much more independent and she has shown me how strong and capable women are," Hauss wrote. "She has given me so much empowerment and taught me to dream big and never give up."


Your Thoughts
comments
Please Support Independent Journalism In Franklin Township!
No other media outlet covering Franklin Township brings you the depth of information presented by the Franklin Reporter & Advocate. Period. We are the only truly independent media serving the Eight Villages.
But we can only do that with your support. Please consider a yearly subscription to our online news site; at $37 a year, it's one of the best investments you can make in our community.
To subscribe, please click here.
Other News From The Eight Villages …
Sign Up For The Morning Report!