FHS Lady Warriors Persevere In TOC Opener To Top Old Tappan 56-45
---
TOMS RIVER – For the second time in a week on March 14, the Franklin High School basketball Lady Warriors found themselves in the position of wanting to forget about a game that they won.
Reminiscent of their March 6 sectional championship game against Watchung Hills Regional, Franklin came out on the good side of a 56-45 score against Old Tappan High School in the Tournament of Champions quarter-final game, but it was not their best performance.
Junior guard Diamond Miller summed it up this way: "We didn't play our best basketball today."
"It was good enough to get us to the next round, so we have to kind of regroup tomorrow and get it together for Friday," she said.
March 16, the team returns to the RWJ Barnabas Health Arena here to take on St. Rose of Belmar, the tournament's number 2 seed, in the TOC semi-finals.
Number 3 seed Lady Warriors were literally knocked around by the number 6 seed Old Tappan Knights, especially in the 4th quarter when the Knights recorded 10 of their 22 personal fouls for the game.
Bigger and much more physical, the Knights at times shut down Franklin's offense, relegating the Lady Warriors to eight points in the second quarter.
Franklin's defense did a pretty good job of silencing Old Tappan's shooters, but not in a consistent way. The game was tied three times and the lead changed a half-dozen times before the final buzzer.
"We weren't feeling it," Miller said. "We didn't hustle. We were just not focused today."
"It was not the prettiest game, but somehow we pulled it out," she said.
Junior Tiana Jackson said that although they were out-hustled by Old Tappan, "I feel that we were the better-skilled team."
"It was very physical," she said. "It was a little rough, but we stayed together and kept our composure."
Franklin got on the board first, with a quick field goal by Keona Schenck after a steal. But Old Tappan responded with a bucket by Erin Harnisch.
Franklin was able to extend the lead to 5-2, but the Knight's Noelle Gonzalez answered with a three-pointer that tied teh game a second time. Gonzalez would finish the game as Old Tappan's high scorer with 18 points.
Miller got on the board with 2:46 left in the first quarter, dropping a three-pointer on an assist by Keona Schenck, who had recorded her second steal of the game. Miller's score brought the Lady Warriors to within one of Old Tappan, 9-8.
Kiersten McCloud put Franklin ahead again, 10-9, and, after Gonzalez briefly gave the lead back to Old Tappan, Miller and Keona Schenck combined for four points in the last minute of the quarter to enable Franklin to end the frame up 14-11.
Field goals by Harnisch and Gonzalez gave Old Tappan a 15-14 lead about a minute and a half into the second quarter, but Franklin responded with a field goal by Keona Schenck and a converted free throw by Kennady Schenck to lead 17-15.
A Gonzalez field goal with about 3:12 left in the quarter tied the game for the final time at 17.
A bucket by Camille Gray and a three pointer by Miller gave Franklin a 22-17 lead at the half.
Gray said the team knew they needed to pick up their game in the final two frames.
"We knew that coming out in the second half we either had to match their energy, or get better energy to get that win," she said.
Franklin stepped it up a bit in the 3rd quarter, but just barely. After pretty much trading baskets, Franklin found itself with a 33-29 lead with less than a minute to go.
Miller was fouled on her way to making a layup and after converting for the third point and giving Franklin a 36-29 lead, Gray dropped one on a feed from Miller, ending the frame with Franklin up 38-29.
Franklin pulled away in the last quarter, managing to maintain leads of not less than six points and as many as 14 points during the frame.
Miller contributed her final six points of the game in the last 1:20, and Tiana jackson capped the Lady Warriors' scoring with two free throws with about eight seconds left in the game.
Overall, the Lady Warriors shot 38 percent from the field, against Old Tappan's 28 percent.
Franklin connected on 30 percent of its three-point attempts, while the Knights only hit 11 percent of theirs.
Miller led all scorers with 26 points. She was joined in the double-digits by Gray, who recorded 11 points.
Keona Schenck contributed nine points, Jackson and McCloud ot for four points each, and Kennady Schenck contributed two points.
Looking forward to the March 16 game against St. Rose, the non-public group champion, Miller said the team is "optimistic."
"Despite what happened today, we still think we could beat them," she said. "We just have to play better. If we play like we played today, it's going to be a tough game. We're very confident, we just have to erase this game."
Here are some scenes from the game: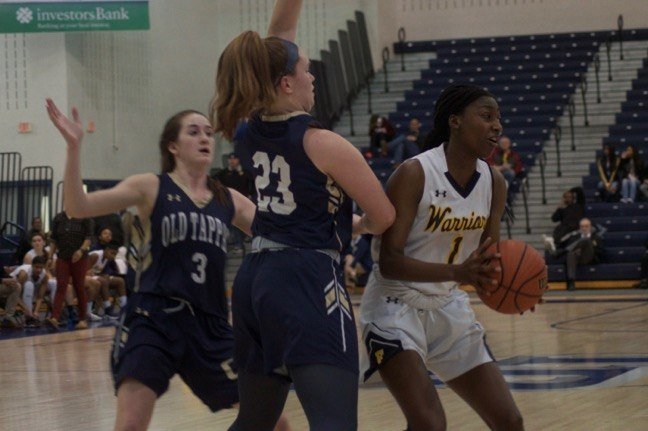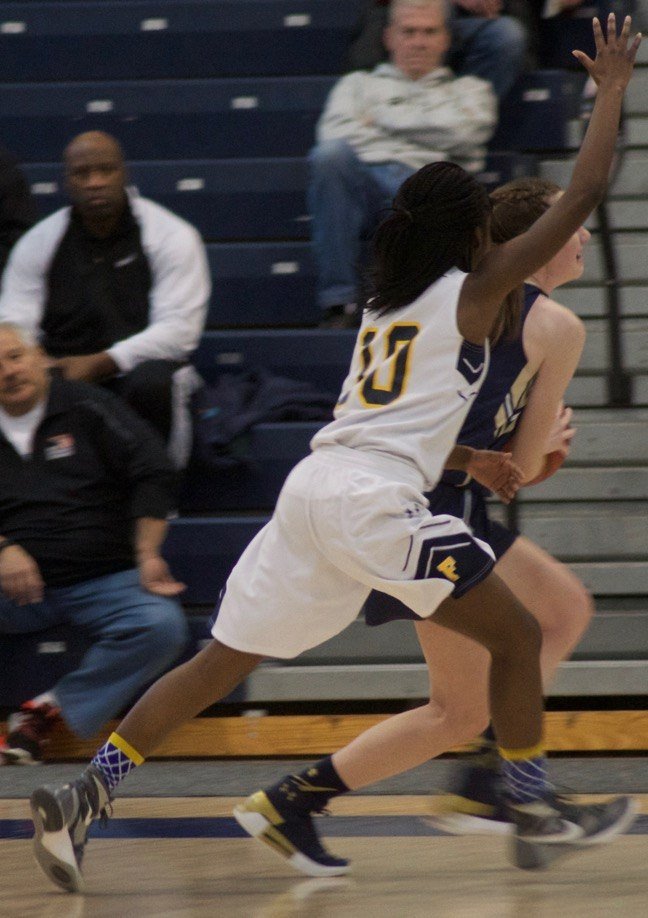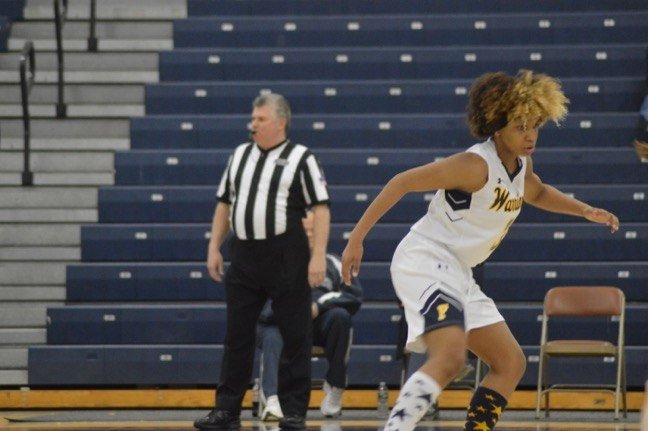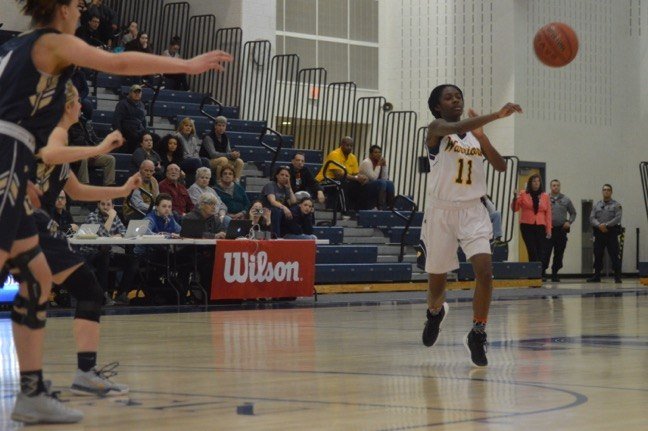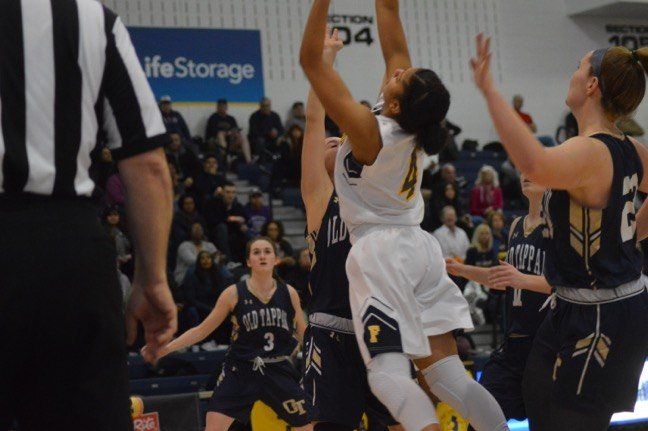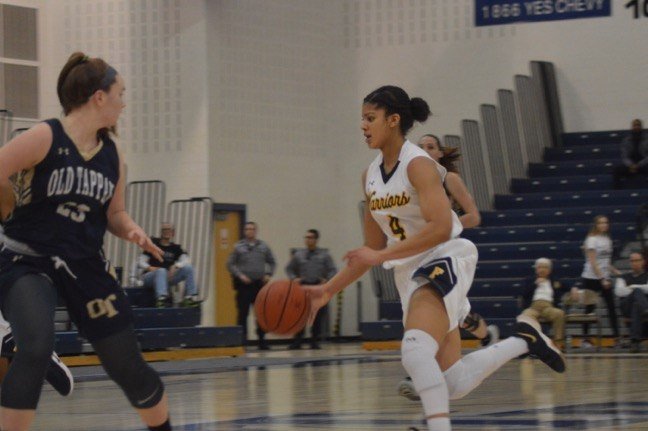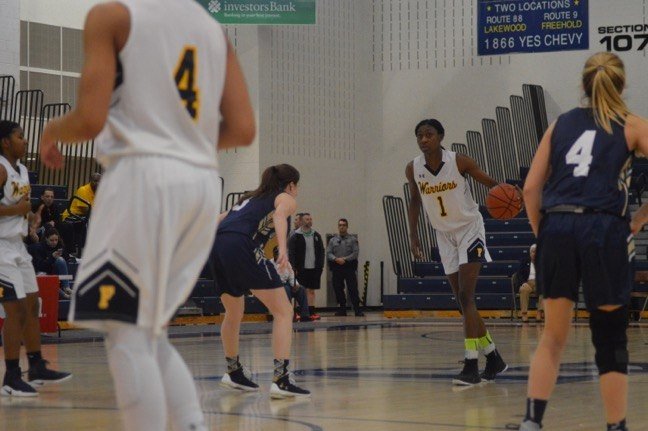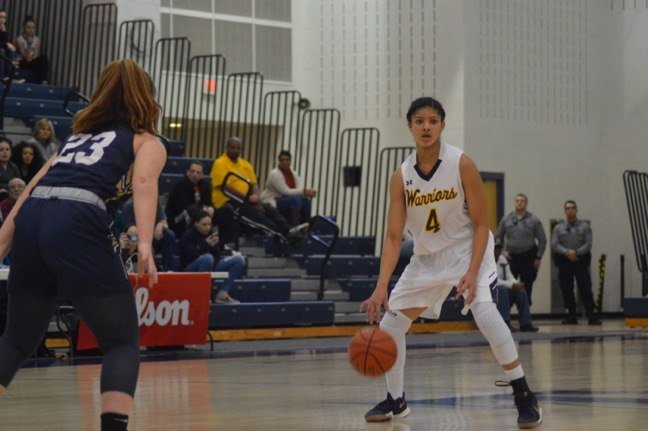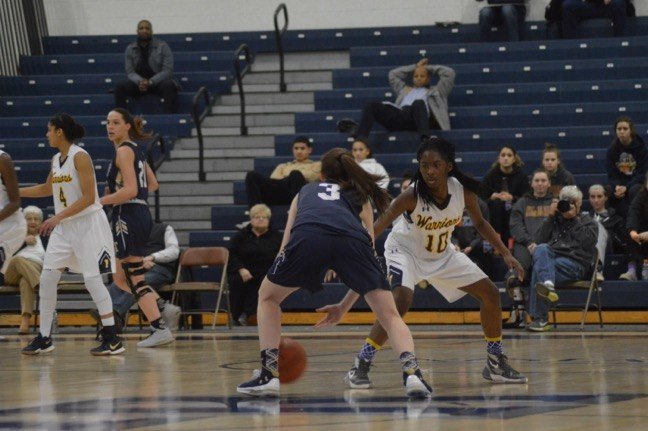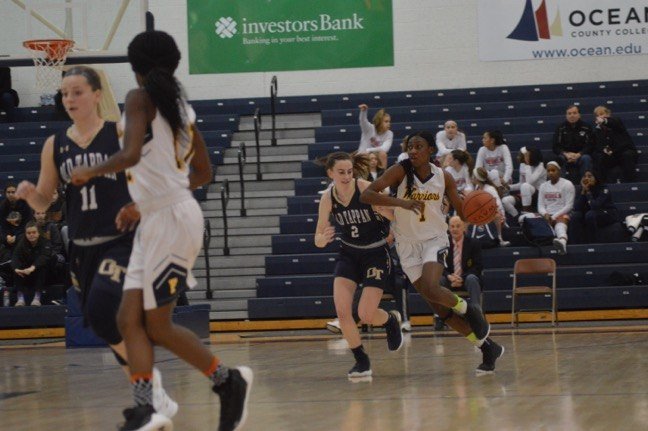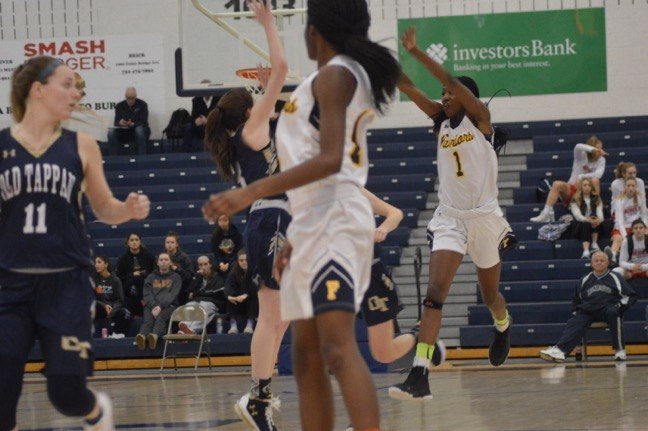 Your Thoughts
comments