FHS Class Of '78 Gathers For 40th Reunion
---
The weekend of Oct. 12 was 40th reunion time for members of the Franklin High School Class of 1978.
About 75 members of the class showed up for the centerpiece of the celebratory weekend, a dinner-dance at Winemakers of Somerset in Bound Brook on Oct. 13.
The weekend began with members of the class attending the Oct. 12 FHS football game against Elizabeth, where they saw the Warriors snap their losing streak with an upset victory.
The weekend's coda was a planned breakfast at one of teh class's former hangouts, the Somerset Diner on Easton Avenue.
"It was an excellent turnout," Marina Carroll Demaio, one of the weekend's organizers, said of the dinner. "We have a very special class. We've always had special relationships. We have about 75 people. After 40 years I think that's pretty good."
Demaio organized the reunion with classmates Laura Herman Smith, Karen Springer, Andy Holzheimer and Greg Martin, she said.
She said people came from as far away as California for the event.
Demaio said her favorite memory of Franklin High School was her chemistry and biology teacher, the late Nicholas Buro.
"He was an amazing teacher and made the biggest impact on me and my education," she said.
Classmate Lucy Burt Connery named Buro as her favorite memory, as well.
"Junior year, I was 16 and I lost my Dad," she said. "It was not expected and very challenging and my greatest memory was walking back into school a few days after losing him and having a teacher, Mr. Nicholas Buro, greet me and wrap his arms around me."
"He was a mentor to me from that day on," she said. "My greatest memory is the gift he gave me. He helped me stand tall, he helped me develop from a young girl into a woman and have the life I have today."
Martin said he greatest memory is a legacy that he left the Warrior Marching Band.
"Martin's Cadence," he said. "That's what the drummers play. I helped create that."
"As a freshman, the upperclassmen were playing around with it," he said. "When I became a junior, the band director, Mr. Witherspoon, came to me and said I'd like a new cadence. I have a partial photographic memory, so I remembered it, and I said we have to work this out, me and the drum line."
"And we worked it out," he said. "We delivered it to the band director, he said, that's great, what do we call it? Martin's cadence."
Demaio said the class gets together formally every five years, but groups of members meet more frequently than that.
She said he involvement in the reunions is a natural outgrowth of what she did as a student.
"I was the prom chairman," she said. "I love event planning, anything with hospitality."
"I wanted to make it special for people to come back and see good old friends," she said. "This is a special class, I wanted to make sure we had a very unique setting this time, and different. This is the perfect venue."
Here are some scenes from the evening: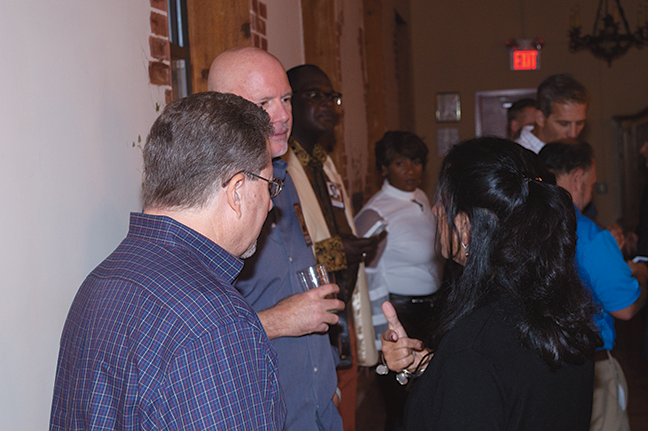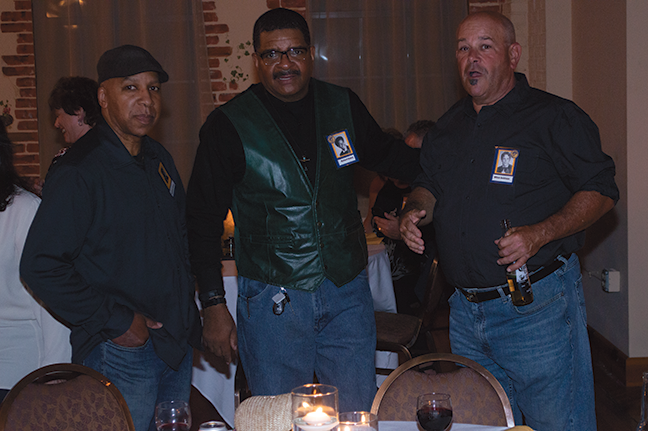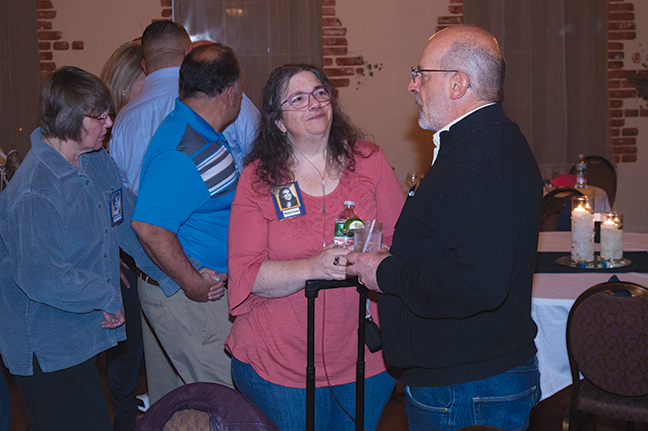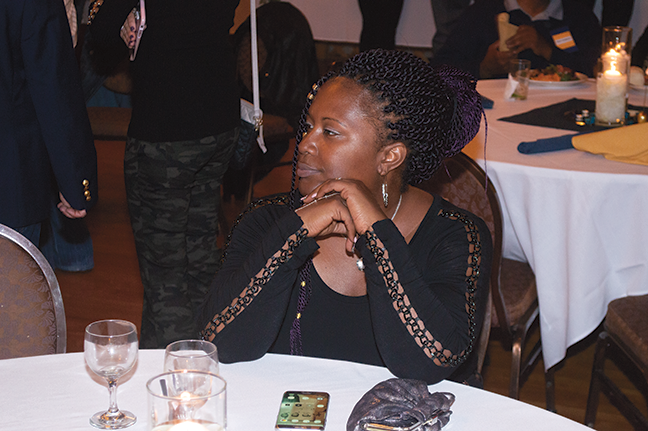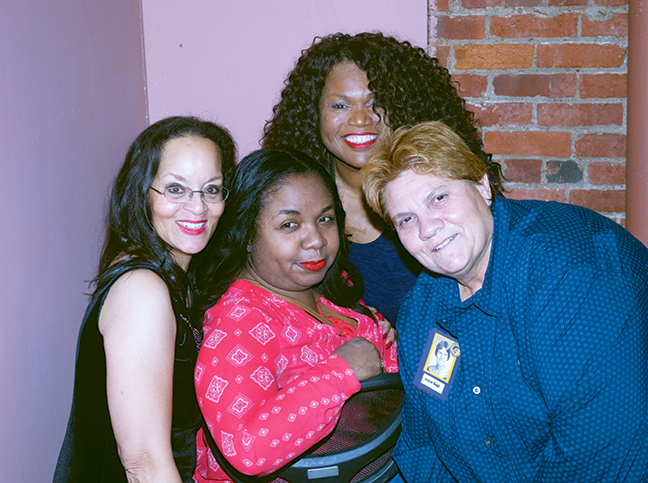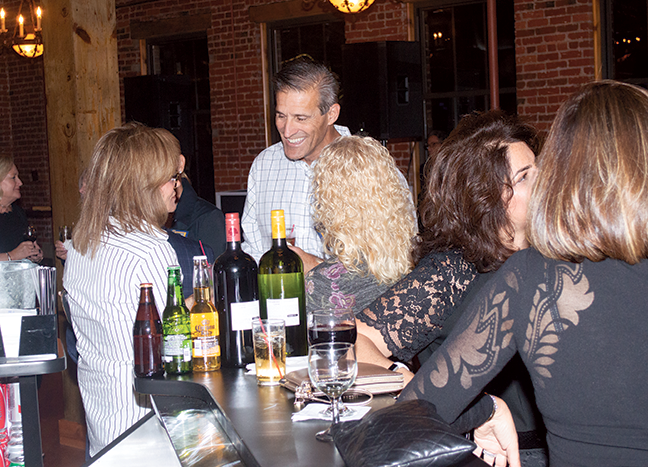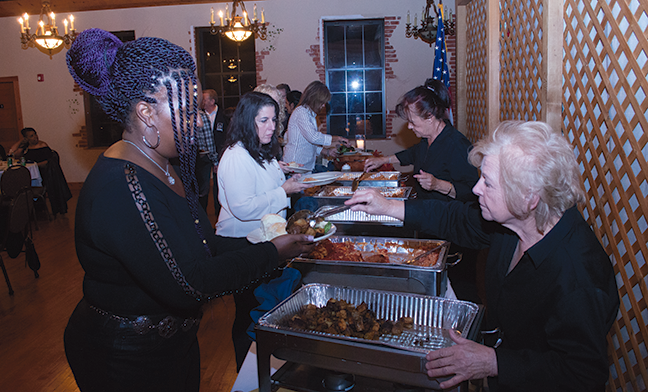 Your Thoughts
comments
Please Support Independent Journalism In Franklin Township!
No other media outlet covering Franklin Township brings you the depth of information presented by the Franklin Reporter & Advocate. Period. We are the only truly independent media serving the Eight Villages.
But we can only do that with your support. Please consider a yearly subscription to our online news site; at $37 a year, it's one of the best investments you can make in our community.
To subscribe, please click here.
Other News From The Eight Villages …
Sign Up For The Morning Report!