Danielsen's Medical Marijuana Bill Signed Into Law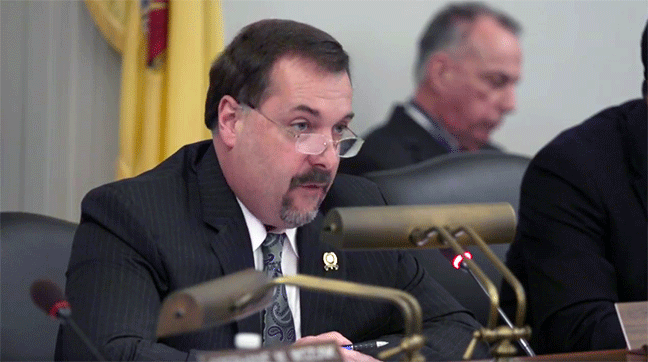 ---
The state's medical marijuana program will undergo expansion and changes thanks to a bill, co-sponsored by a township-based state Assemblyman, that was signed into law July 2 by Gov. Phil Murphy.
The bill, A-20, will create more medical marijuana dispensaries, make it easier for medial marijuana patients to receive the product, and make it easier for veterans, people of color and women to enter the business, among other things.
State Assemblyman Joe Danielsen (D-17) was one of nine co-sponsors on the bill, known as "Jake's Law." The law was named after 7-year-old Jake Honig, who died after a 5-year battle with brain cancer. Honig's parents said his infrequent treatments with medical marijuana helped him cope with teh pain and nausea.
Danielsen chairs the Assembly's Regulatory Oversight Committee; in 2018, he led a series of state-wide hearings on the topic of expanding the state's medical marijuana program.
Danielsen said in a statement that he was "thrilled" that Murphy signed the bill.
"This law is an advanced step forward for the use of medical cannabis for patients, scientific research, medicine, and education, while assuring a friendly business environment in New Jersey," he said in his statement.  "Benefits of this new law include phasing out the sales tax on medical cannabis after 3 years, expanding dispensary licenses, and eliminating requirements that patients have to recertify their condition multiple times a year."
"After holding several hearings around the state to build a partnership with the people, Jake's Law, the most progressive medical cannabis law in the country, will improve the quality of life for people who are most in need of medical cannabis," Danielsen said in his statement. "I want to thank the hard work of the Speaker and Governor in getting this legislation signed into law."
The law will allow towns that host medical marijuana growing and dispensing facilities to charge a 2 percent tax on sales. While a number of towns across New Jersey have passed pre-emptory bans on the sale or production of marijuana within their borders, Franklin Township has gone the opposite way.
In August 2018, the Township Council unanimously passed a resolution supporting the location of medical marijuana production, cultivation and dispensing facilities in the light-industrial M-1 and M-2 zones.
It would be up to the Planning Board to develop suggestions on how those facilities would be regulated in the zones.


Your Thoughts
comments