Colonial Park Spray Park Ribbon-Cutting Postponed Due To Bacteria In Water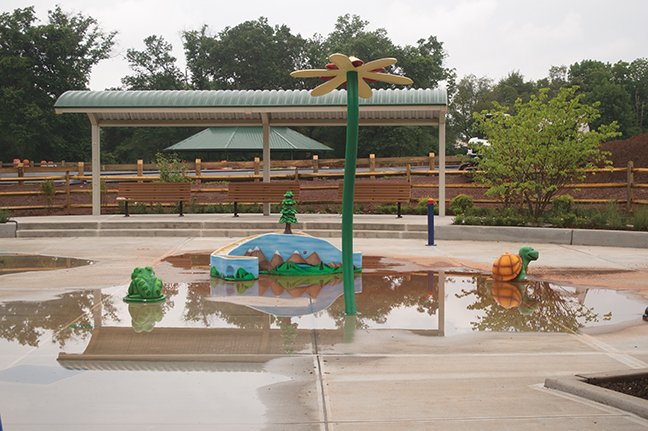 ---
High levels of coliform bacteria in the water have scuttled plans for an Aug. 16 ribbon-cutting of the Colonial Park Spray Park.
The latest test results on the water, expected back to the Somerset County Park Commission by the evening of Aug. 16, will determine whether the ill-fated park can be opened during the week of Aug. 19, said Geoffrey Soriano, the park commission's secretary-director.
The commission had scheduled the ribbon-cutting and opening of the park for Aug. 16. But tests over the last two weeks showed levels of coliform bacteria higher than allowed.
The various forms of coliform bacteria are present in soil, water, plant material and in the digestive tracts and feces of humans and animals, according to information from the Center for Disease Control.
Illness from the bacteria itself is rare, but their presence can be indicators that other illness-causing bacteria is in the water, according to the CDC.
Soriano said the source of the bacteria "at this point is unknown."
He said the water is treated with chlorine to kill the bacteria.
This is the latest in a string of delays for the spray park, which was originally planned to be open late last Summer. Permitting delays and issues with the weather pushed the expected opening to the Spring of 2019.
But a change in contractors earlier this Spring pushed the anticipated opening day to later this Summer.
In the meantime, the original $819,000 contract had ballooned to $872,000 two weeks before the original contractor was fired.
A second contractor was hired in February, with a total bid of $772,445.


Your Thoughts
comments