Warriors Fall To Superchiefs In Thanksgiving Day Rivalry Game
The undefeated Superchiefs of Piscataway High School continued their winning ways in the annual Thanksgiving Day game against the Warriors, besting the home team by a score of 45-14.
The game may be the last Thanksgiving Day game played by the two teams, thanks to an expanded playoff schedule instituted by the NJSIAA. Franklin last won the annual holiday matchup in 2006.
The game looked promising for the Warriors when Franklin scored first after a Piscataway defender tipped a pass into the waiting hands of senior Shekuna Kamara in the end zone.
Piscataway responded with a touchdown and a missed extra point on their next possession. The Superchiefs would score 27 unanswered points before Franklin found the end zone again with just under two minutes to go in the first half, on a 3rd-and-goal, 7-yard run by senior Isaiah Solomon.
The score, the last of the season for the Warriors, was set up by a fumble recovery by senior David Wallace.
The Franklin Reporter & Advocate sponsored the live stream of the game:
Here are some scenes from the game: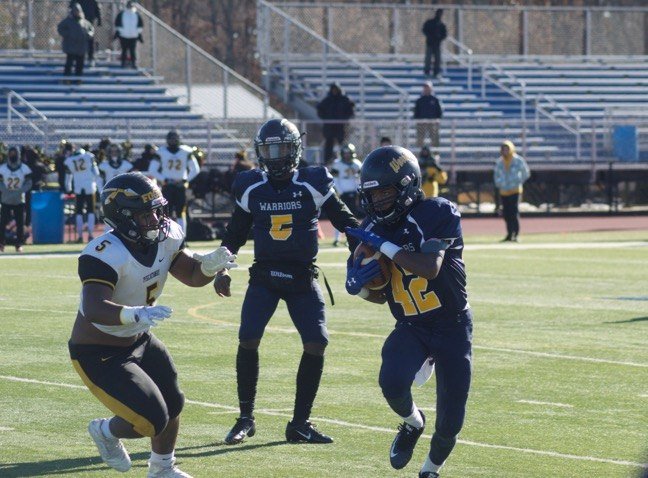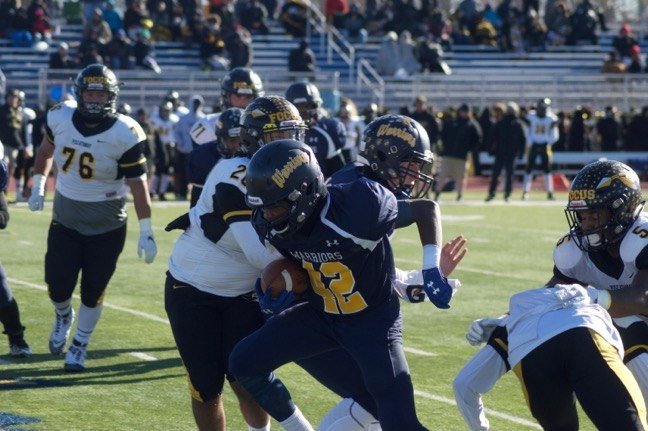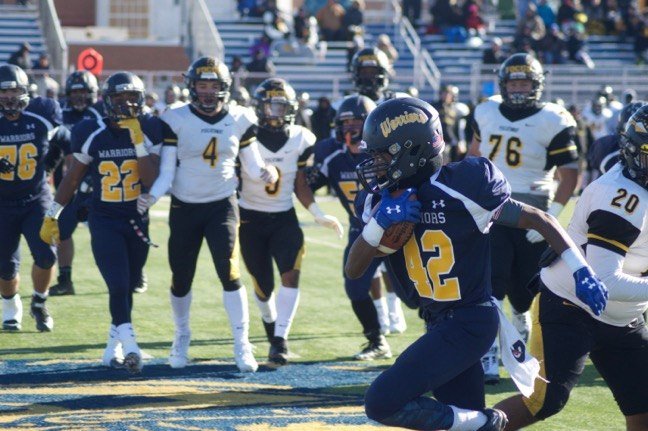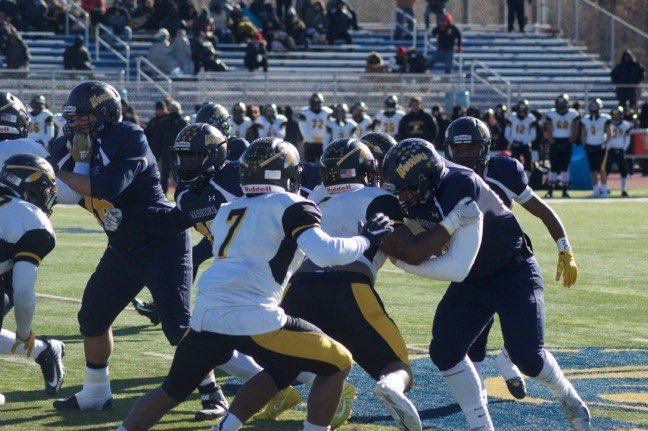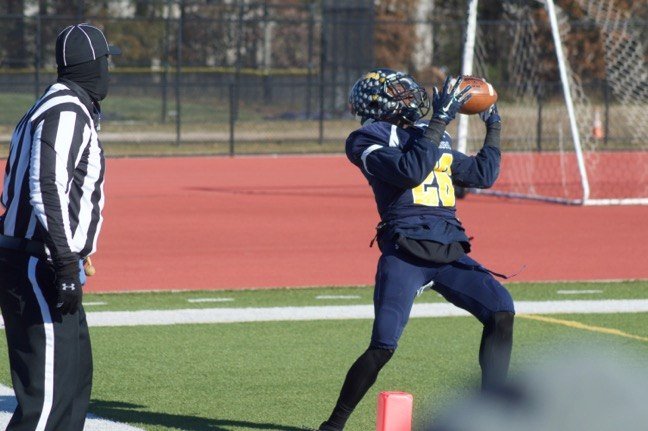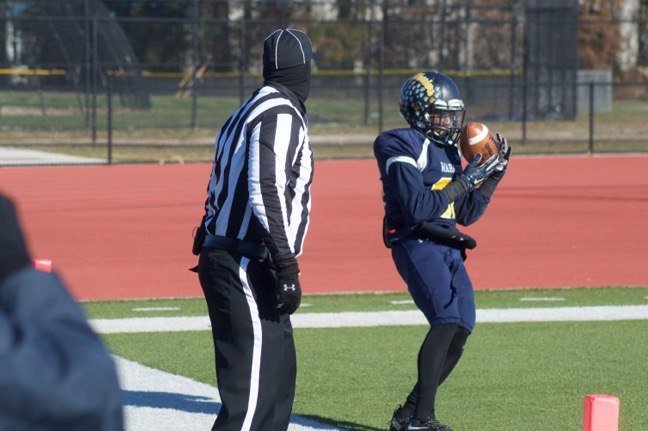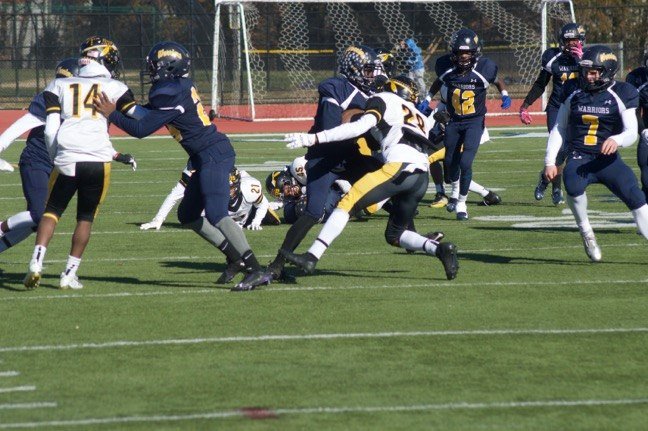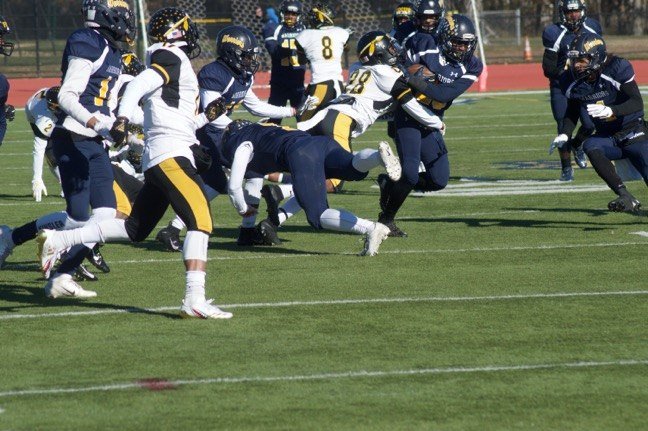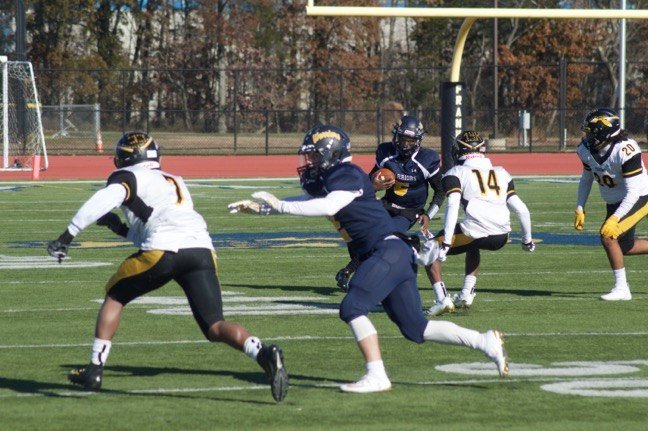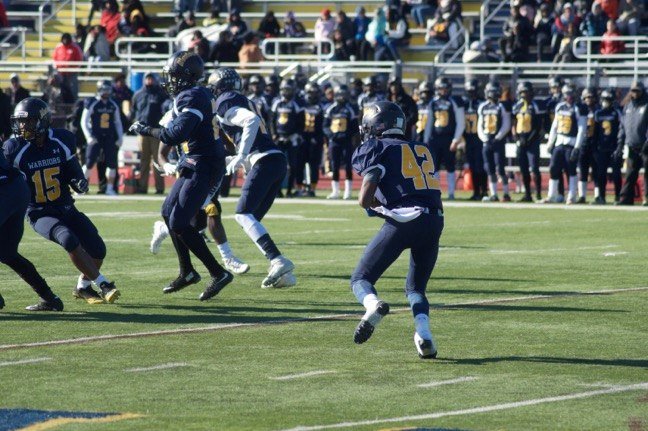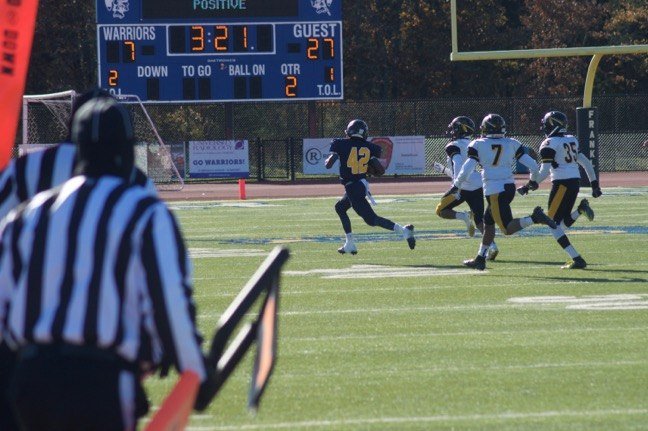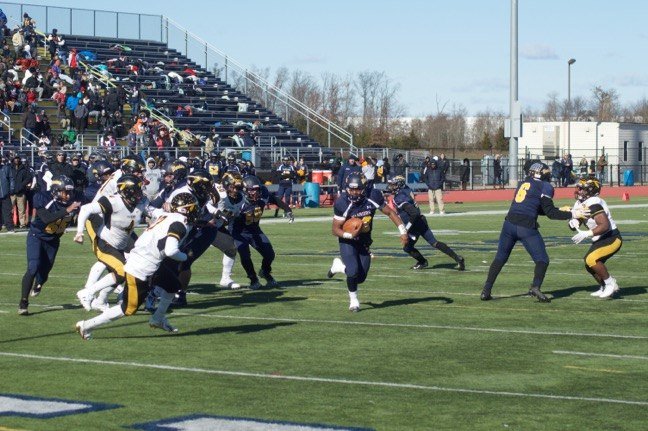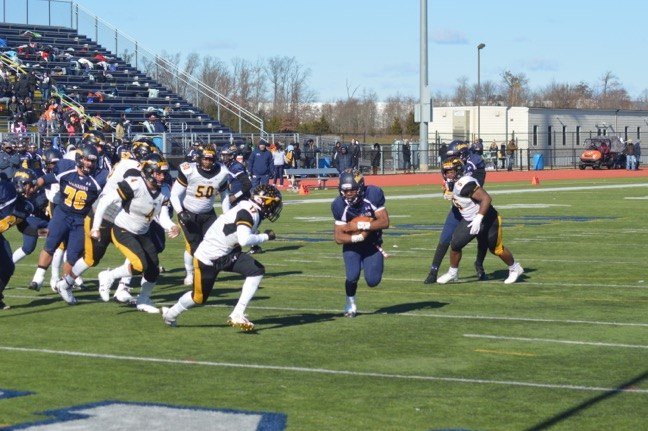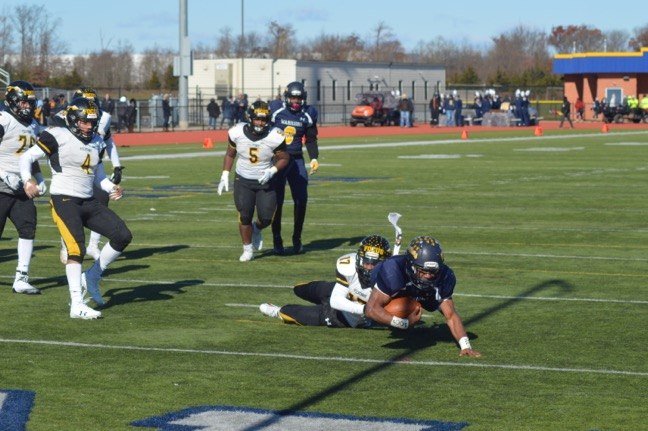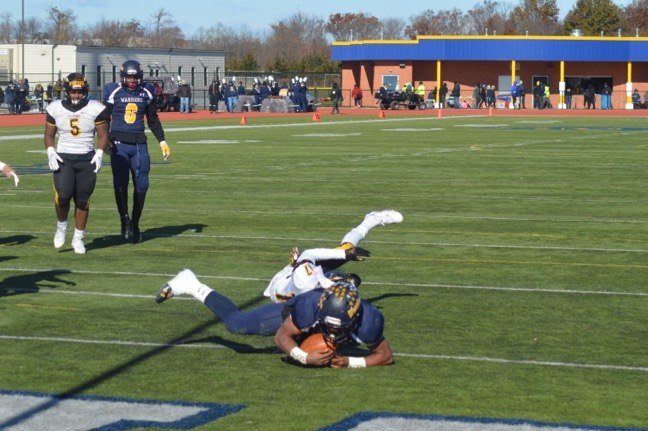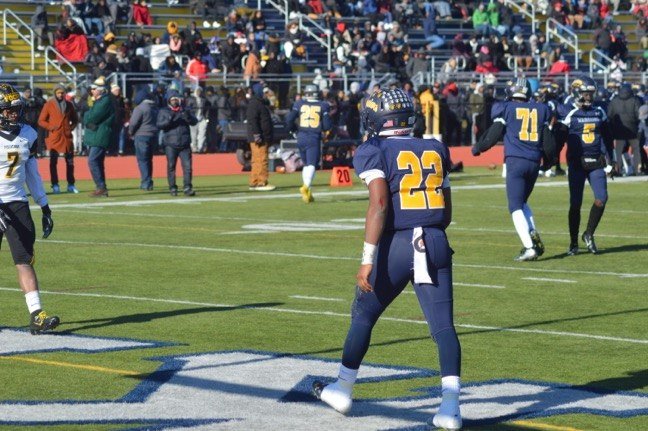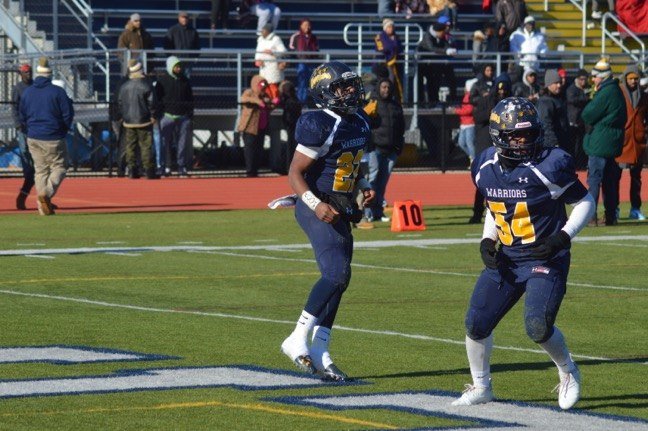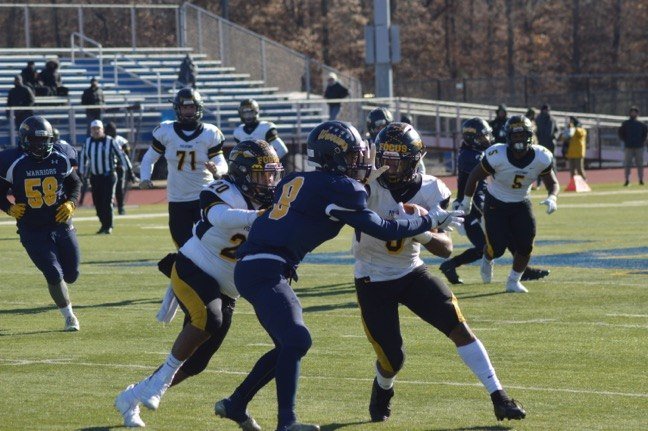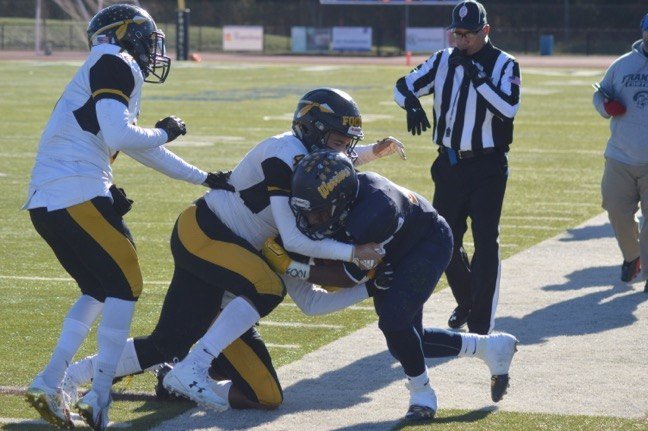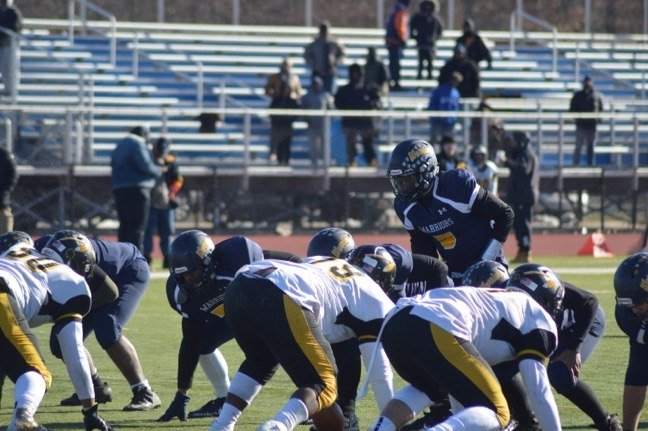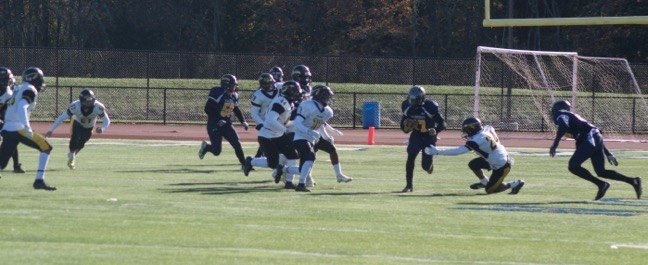 Your Thoughts
comments