Updated: True-2-Life Ministries Seeks Donations For Christmas Dinners, Gifts
Donations are still being accepted
---
Continuing and adding to a tradition begun two Thanksgivings ago, members of a Victor Street church have chosen seven local families to whom they will bring some Christmas joy.
True-2-Life Ministries will serve the seven families a traditional Christmas dinner, and distribute gifts to their children, said the church's Pastor Thomas Lewis.
The party will be held Dec. 22 at the East Franklin Fire Department on Pinegrove Avenue, Lewis said.
Although the event is just a day away, the church is still seeking donations of food, money and toys, Lewis said. Anyone wishing to donate may call Pastor Lewis at (732) 768-0194.
"So far, I'm hearing good things, that we're right on track," with donations, Lewis said. "We had a hand from Franklin Township PBA, the Police Department, Capt. Gregory Borlan was very instrumental in helping us with everything we do. I'm grateful."
Lewis said his goal is also to send each of the families home with a complete dinner that they can enjoy among themselves on Christmas Day.
The Dec. 22 dinner menu, he said, consists of turkey, ham, baked macaroni and cheese, stuffing, candied yams, sweet potatoes, green beans, and cookies and cakes.
"Santa Claus will be there, some representatives from the Franklin Township Police Department, members of True-2-Life ministries will be there," he said. "Just a good time for the families."
Lewis said he hopes the Christmas dinner will be "the beginning of something that will blossom into something bigger. I'm really not the traditional pastor, let me preach my sermon and go sit in my office. I prefer to deal within the community. I grew up in this community, I grew up in this area, and I want to be able to do something to help the area."
"I'm tired of putting a Band-Aid on bleeding sores, hoping the Band-Aid will catch the blood and heal the wound," he said. "Band-Aids don't heal wounds, air heals wounds and time heals wounds. But it's about time that someone gets in there and first cleans out the wounds, so that we can do something different in this community."
"Everybody cries out for change, but nobody really wants to do the work for change," Lewis said.
Lewis' church started delivering Thanksgiving dinners to select families two years ago. He said that was good, but for Christmas he wanted to do something different.
"I wanted the opportunity to sit with the families, to meet them, basically to see what it is they need in this community," he said. "So many people sitting in offices, and these politicians are making decisions on what they feel we need. They say they're taking to the people of the community about what they need, but when you sit down with these actual parents, parents who are much younger than we were when they had these children, they're not talking about the same things these people are talking about in their offices."
"We don't need another hangout spot, we need a place where maybe there's some job training, interviewing skills, child care," he said. "How do I learn how to be a better parent? These are things that people need in these communities. They need something where they can go when they have no place else to go."
"I don't want to just hear them," Lewis said. "The difference between hearing and listening is, hearing is, I hear your words. But listening is I react and I do something about the words that you say. That's the pastor, that's the person I want to be, I want to be the listener, not just the hearer."
Update: Here are some scenes from the event: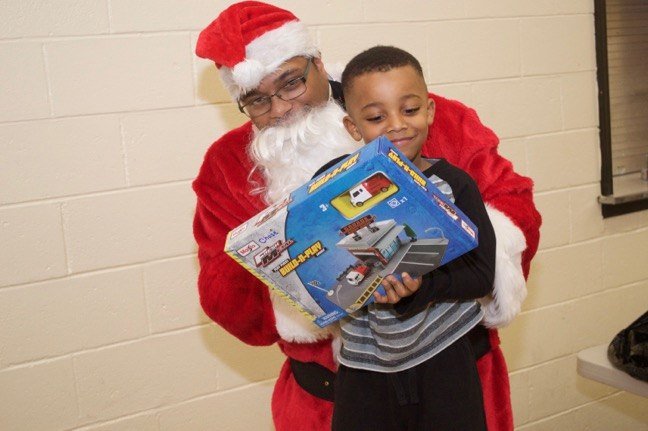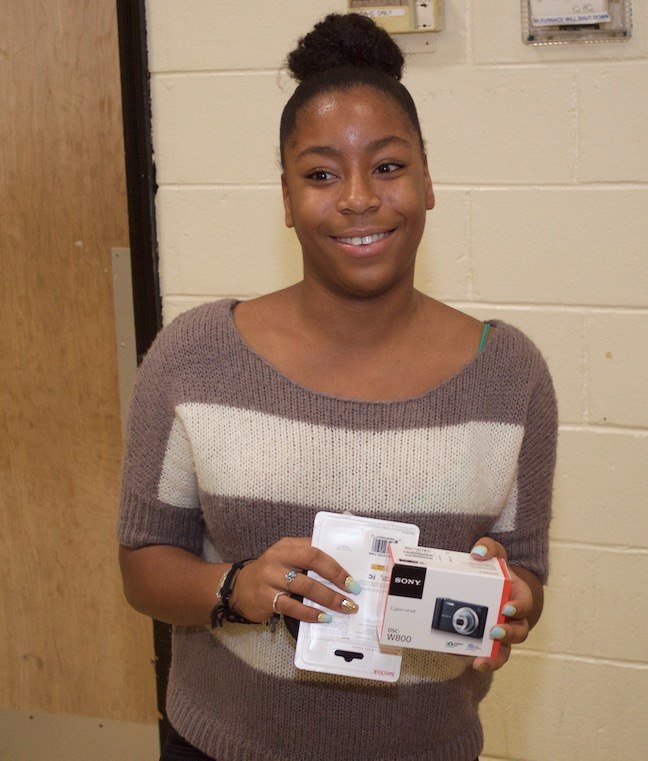 Your Thoughts
comments