Life Story: Gene Dunbar, 67; Franklin Park Resident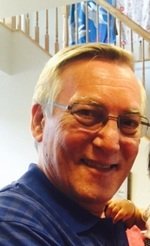 Gene Dunbar passed away at his home on Saturday April 28 at the age of 67.
Mr. Dunbar was born in Plainfield. He lived for many years in Piscataway before moving to Maryland.
He recently moved back to New Jersey where he resided in Franklin Park.
He was employed for many years by Cadista Pharmaceuticals as a Production and Packaging Manager.
Mr. Dunbar was an avid NASCAR and baseball fan.
He is survived by his wife of 18 years, Chandrika Dunbar of Franklin Park; his father-in-law, Gokaldas Gordhanbhai, along with many nieces, nephews, family and friends.
Your Thoughts
comments